Just like Trump, America's UN ambassador nominees serve only to transform the careers of TV stars
Multilateral bodies are turning into arenas for states to promote their own competing versions of reality. If the US president picks former Fox News contributor Richard Grenell for UN ambassador, it'll be more of the same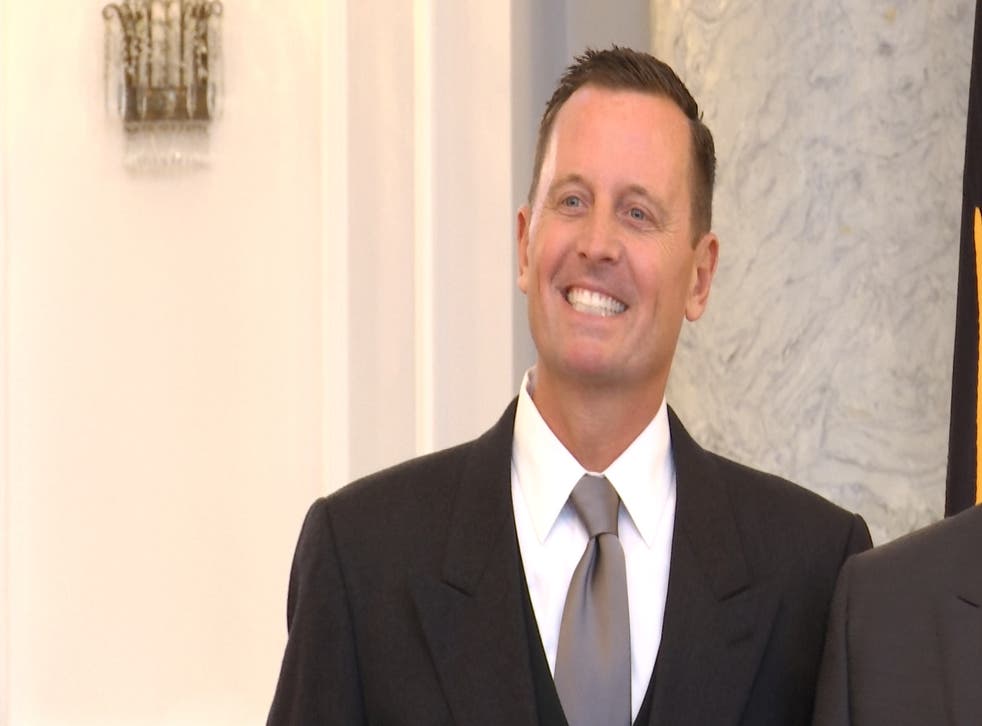 In a surprise move this past weekend, Heather Nauert withdrew herself from consideration to be the US envoy to the United Nations, reportedly due to legal irregularities around a household employee. The sudden development amplifies questions about the direction of US engagement with the world body and whether the Trump Administration sees the UN as a policy-making forum, or just a PR prop.
Foreign diplomats may have enjoyed working with Nauert, an Emmy-nominated TV personality. But her nomination illustrates how the UN is increasingly seen: as a stage for political theatrics.
Nauert was not the only newscaster up for the UN role, and it looks like one of them is again rising up the list of possible contenders, now that she has withdrawn. The US Ambassador to Germany, Richard Grenell, was also a previous Fox News contributor.
When officials flock to the UN General Assembly in September, the annual diplomatic jamboree of set-piece speech-making and diplomatic speed-dating, deals increasingly take a back seat to selfies – sometimes at surprising moments.
President Trump: a year of high drama at home and abroad

Show all 36
The theatrics are becoming increasingly professionalized. The trickle of Hollywood stars to the UN, which Angelina Jolie helped pioneer through dedicated work on refugees, has grown to a flood.
The likes of Daniel Craig, Cate Blanchett, Anne Hathaway, Nicole Kidman and Emma Watson have all been enlisted to deliver tough-love messages on specific causes to goggle-eyed diplomatic groupies. With Ben Stiller recently joining the ranks of those kitted out in UN blue, "blue steel" takes on a whole new meaning.
Perhaps jealous of ceding the spotlight, diplomatic delegations are now starring in their own home-made short films. And the social media bump gained from representing your country at the UN is quickly becoming an asset for domestic political positioning: Nikki Haley's Twitter following on her quasi-personal account rose from around 176,000 when she was appointed UN Ambassador to 1.66 million.
The Trump Administration has taken this one step further, looking to turn TV personalities into diplomats, rather than diplomats into TV stars. Both Nauert and Grenell were Fox News contributors and another former Fox News alum was recently brought into administration to lead the State Department's worldwide counter-propaganda efforts.
Henry Kissinger recently pointed out the impact digital media is having on domestic politics, encouraging leaders to focus less on consensus-building and more on responding to special interests and grievances. The rise of social media at the UN and selfie-culture in other gatherings of world leaders suggests something similar is afoot on the world stage, with a growing focus on using summits to pitch to domestic audiences, not other countries.
Support free-thinking journalism and attend Independent events
Multilateral bodies are rapidly turning into arenas for states to promote their own competing versions of reality, as information warfare dominates the international arena. Instagram-ready theatrics and playing to Twitter audiences, however, risk crowding out the subtler wins of diplomacy.
In this fiction-forward environment, the truth becomes a casualty in a battle for narrative dominance. Great powers trade references to Alice in Wonderland and crime fiction as they debate responsibility for chemical weapons use in Syria. Fact-finding comes under pressure across the UN, from the politicisation of appointments of independent sanctions-monitoring experts, to the denial of scientific evidence on climate change and breastfeeding.
The danger is that the multilateral bodies are becoming a sort of giant echo-chamber, with leaders more interested in using them to preach to their own established followers than to find common ground to solve our shared problems. That spells trouble for the whole notion of international cooperation.
The next choice of UN envoy nominee by the Trump Administration will tell us whether the US recognizes those risks, or will exacerbate them.
Dr James Cockayne is Director of the United Nations University Centre for Policy Research in New York.
Register for free to continue reading
Registration is a free and easy way to support our truly independent journalism
By registering, you will also enjoy limited access to Premium articles, exclusive newsletters, commenting, and virtual events with our leading journalists
Already have an account? sign in
Join our new commenting forum
Join thought-provoking conversations, follow other Independent readers and see their replies