Donald Trump's Freudian spelling error on Twitter tells us a lot about his psyche as he contemplates the presidency
Could it be that on some level he is dreading the Oval Office and dreams of being spared the burden? Does he secretly yearn to be 'unpresidented'?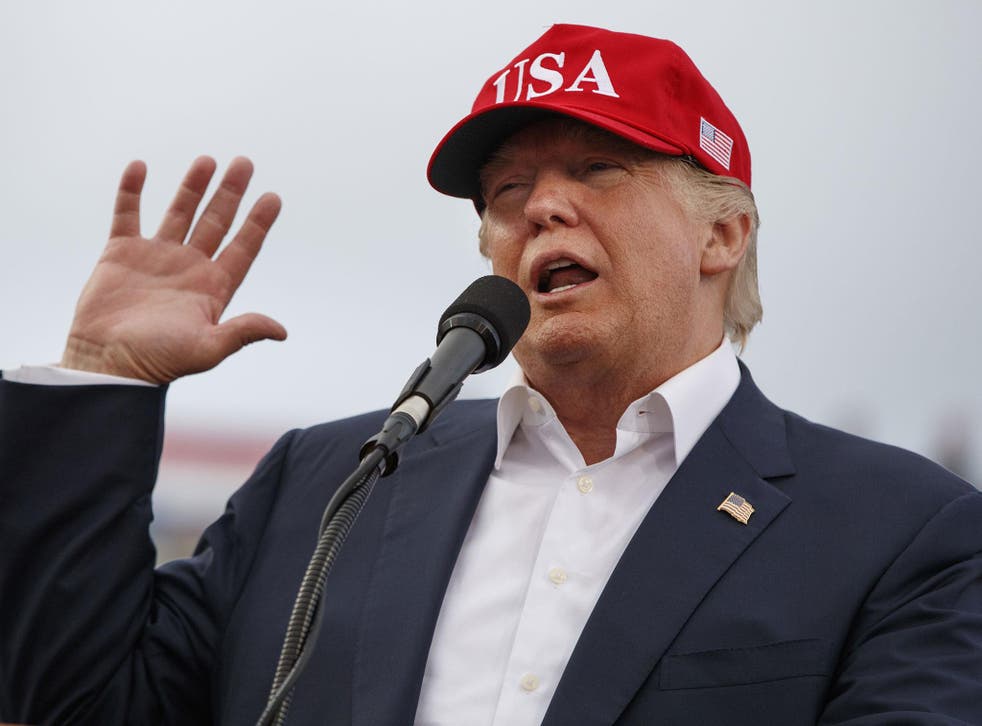 We, the godly and righteous, like to give thanks to the Lord for many things at this time of year – but for nothing more this Christmas than the honesty of Donald Trump.
If he were not the George Washington du jour and incapable of telling a lie, you might be getting a touch concerned about his claim to be far too smart to need intelligence briefings and other distractions that go with the office he is about to fill.
Now, I wouldn't want to overplay the connection between accurate spelling and intellect. Some exceedingly clever people with little formal education cannot spell, while others are dramatically dyslexic. A A Gill, a brilliant mind, used to file his copy to Tatler in a peculiarly recherché dialect of Polish.
Donald Trump is not dyslexic, and had an enviable higher education at a swanky business college in Pennsylvania. What his excuse might be is anyone's guess (I'll come to mine below), but the roster of Twitter misspellings includes such classics as "Barrack Obama" (twice, impressively, within one tweet); "bought" instead of "brought"; and "honer" for "honour", which,given the qwerty keyboard layout, could not possibly have been a typo. Until now, the best of the best was his unironic description of an MSNBC anchor as "one of the dummer people on television".
Ladies and gentlemen, you have a new champion. This weekend, the Donald tweeted that China's purloining of a US maritime drone from the South China Sea was "unpresidented".
Donald Trump completes victory tour by declaring 'we have tremendous hope'
If you hadn't heard from his own ruby red lips that he is unimpeachably intelligent, the temptation to regard Trump as a dummy might be overwhelming. After all, you need not be especially bright to make loadsamoney. Anyone who spent three hours next to Trump's fellow Apprentice presenter, Alan Sugar, at a Daily Mirror columnists' lunch (I'm not whining; these things build character) would agree.
But since Trump is a self-acclaimed genius, we must look for other explanations. One (that guess of mine) is that due to his famously wretched attention span, he has never read anything other than a balance sheet, a comic, articles about himself, and tweets. He spells "honer" phonetically because he has seen the correct spelling too seldom for it to have penetrated That Thing On His Head and entered his brain.
There is a more creative explanation, though it relies on Donald Trump having a deeper subconscious than the shallow stream of consciousness drivel-generator he shares in 140 characters or less. Could it be that on some level he is dreading the Oval Office and dreams of being spared the burden? Might he yearn to be impeachably unintelligent? Does he secretly want to be unpresidented?
There is only the one president for that, and even Trump may know that Richard Nixon went for using illegal methods to fix an election in his favour. If strong evidence emerges of him colluding with Vladimir Putin in a kind of cyber-Watergate, he could quit the Precedency after a few months and return to business.
There is that slim chance that I read too much into one five-syllable misspelt word. If so, and he actually does want to lead the free world, he'll need all the help he can get with his spelling. Which brings us seamfully to his British bestie.
Nigel Farage is desperate for a job. Since being scandalously rebuffed by Downing Street for the Washington ambassadorship, Nigel has been yo-yoing up and down the Trump Tower escalator in search of employment at the 45th Precedent's right hand.
Nigel's latest master plan is to become, in some elegantly nebulous way, a transatlantic bridge between Trump's America and the lil' ol' Yoo Knighted Kingdom. Bless him for trying, but Theresa May isn't going to buy that.
Donald Trump's most controversial quotes

Show all 14
Yet there is one White House post which seems ideally suited to Farage's talents as a stickler for 1950s standards. It's one that has never needed filling before, and will probably never require filling again. There is no president for the role, but at this pacific moment in global history somebody needs to be appointed Precedential Spelling Coach.
Apart from avoiding further tweet fiascos, the more time Trump spends under Nigel's tutelage, learning the difference between "they're" and "their", the less time he'll have to repeal LBJ's Civil Rights legislation or start World War Three with the Chinese.
No one should be too ambitious for him. Even with Nigel's best efforts, Trump will never be a candidate to replace Susie Dent, should she ever tire of Countdown's Dictionary Corner. Realistically, assuming four daily hours of instruction, the highest Trump could aim is a July 4th Spelling Bee Challenge against a third-grader arbitrarily plucked from the Milwaukee census.
Broadcast live on all networks, the rewards would be as follows: If Trump wins, he stays in the White House and Farage gets the ambassadorship he craves. If the nine-year-old succeeds (that's S.U.C.K.S.S.E.E.D.S), Trump is unpresidented on the spot and Mike Pence takes the oath of office during the closing credits.
In its opening show of betting, BetFred makes the randomly chosen Wisconsin nine-year-old its odds-on 1-3 favourite. Or to spell out in figures the semi-illiterate can comprehend, this equates to a 75 per cent chance that next 4th July will be the entire planet's Independence Day from the hypersmart Precedency of Donald J Chump.
Register for free to continue reading
Registration is a free and easy way to support our truly independent journalism
By registering, you will also enjoy limited access to Premium articles, exclusive newsletters, commenting, and virtual events with our leading journalists
Already have an account? sign in
Register for free to continue reading
Registration is a free and easy way to support our truly independent journalism
By registering, you will also enjoy limited access to Premium articles, exclusive newsletters, commenting, and virtual events with our leading journalists
Already have an account? sign in
Join our new commenting forum
Join thought-provoking conversations, follow other Independent readers and see their replies