How Donald Trump's plan to create a foreign policy revolution fell apart
The new administration has failed abjectly to forge any new Trump doctrine or foreign policy grand strategy, centered around his 'America first' vision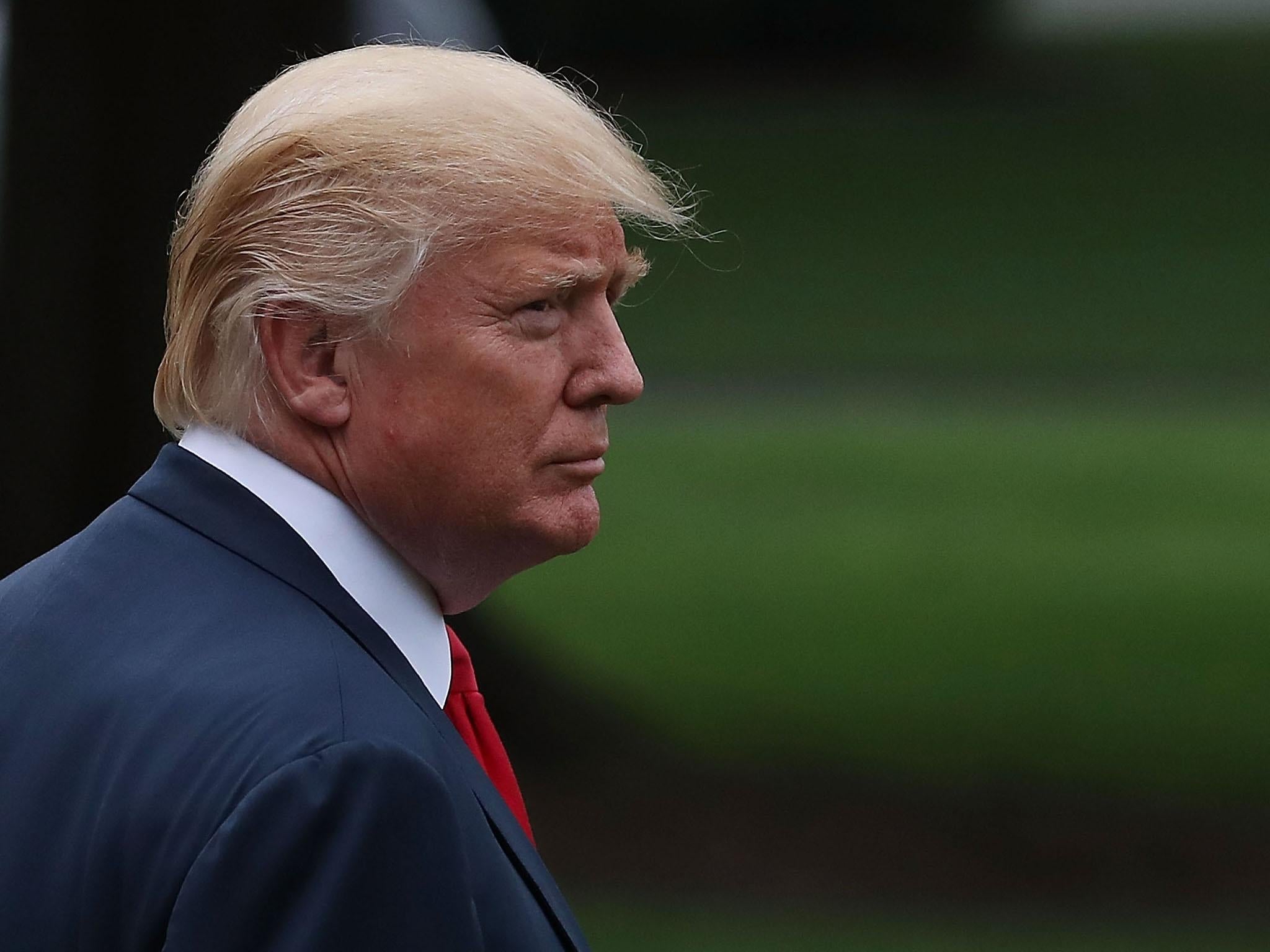 Donald Trump breaks off from his vacation today to meet his national security team at Camp David. Yet, a half year on from his inauguration as president, his plans to deliver a dramatic new foreign policy direction are in tatters.
When Trump moved into the White House, he promised an isolationist, "America first" platform that could have reshaped US foreign and trade policy more radically than at any point since the beginning of the Cold War. That was the time that Harry Truman helped build a consensus around US global international leadership
Trump has indeed made moves to shift away from this post-war orthodoxy – pursued by both Democratic and Republican presidents – such as building US-led alliances to expand the liberal democratic order. He has launched a review of the North America Free Trade Agreement (NAFTA); scrapped US involvement in the Trans-Pacific Partnership (TPP) trade deal with key allies in Asia-Pacific and the Americas and withdrawn from the Paris climate change deal agreed by over 170 nations.
The last two of these initiatives were Obama-era signature policies, and Trump has also partially rolled back other key measures from the previous administration, including the Cuba liberalisation initiative.
Donald Trump considers possible military action against Venezuela
But dismantling policies is one thing. Building something new is another.
Thus far the new administration has failed abjectly to forge any new Trump doctrine or foreign policy grand strategy, centered around his "America first" vision. Instead of clarity, there has been policy incoherence and U-turns on issues such as military action in Syria – a departure from Trump's isolationist campaign rhetoric; whether Nato is "obsolete" or "not obsolete"; and also confusion over his stance on the Paris deal.
These flip-flops reflect both the ad-hoc nature of the new President's style of governing and the divisions within his team on key foreign policy issues.
Take the Paris climate deal. Top Trump aides like son-in-law Jared Kushner and Secretary of State Rex Tillerson wanted the US to remain part of the agreement. Trump, for his part, has combined longstanding criticism of the pact with apparent uncertainty about exactly where he stands on it.
In June, he finally gave notice he was pulling the United States out of the deal, yet when he met French President Emmanuel Macron last month Trump indicated he may yet reverse course, saying that "something could happen with respect to the Paris accord. Let's see what happens". This potential flip flop comes after intense criticism by world political and business leaders of Washington's abdication of leadership in tackling global warming.
What the global backlash to Trump's Paris prevarication underlines is the dramatic shift in international opinion against his administration.
A Pew Global poll found last month that around three quarters of those surveyed had little or no confidence in his international leadership and policies. Remarkably, he already enjoys less support than did George W Bush at the height of his own foreign policy travails after the controversy of the Iraq invasion.
Donald Trump's international Presidential trips
Show all 22
Other key strands of Trump's specific vision to make "America great again", that have – so far at least – failed to materialise include ending or renegotiating the Iranian nuclear agreement; and his pledges to re-define relations with Russia which have been set back by the new US sanctions legislation on Russia in which he was outmanoeuvred by Congress. In all these cases, Trump's plans have hit the reality of the complexity of international relations and/ or US checks and balances.
Trump's political window of opportunity to put an enduring stamp on US foreign policy is narrowing. His ad hoc style of governing, which regularly exposes lack of experience and knowledge of international issues, risks even greater confusion and incoherence.
Worse still could be potentially serious blunders, especially at a time of crisis. Given Trump is unlikely to change, and may even become more entrenched in his habits, a minimum requirement is a clear, coherent foreign policy strategy that will serve as a compass to help navigate the uncertainties of international affairs in 2017 and beyond.
Andrew Hammond is an Associate at LSE IDEAS at the London School of Economics
Join our commenting forum
Join thought-provoking conversations, follow other Independent readers and see their replies