Here are five things to look out for this week during Donald Trump's UK visit
From a potential US-UK trade deal to the president's protectionist policies, here's what to expect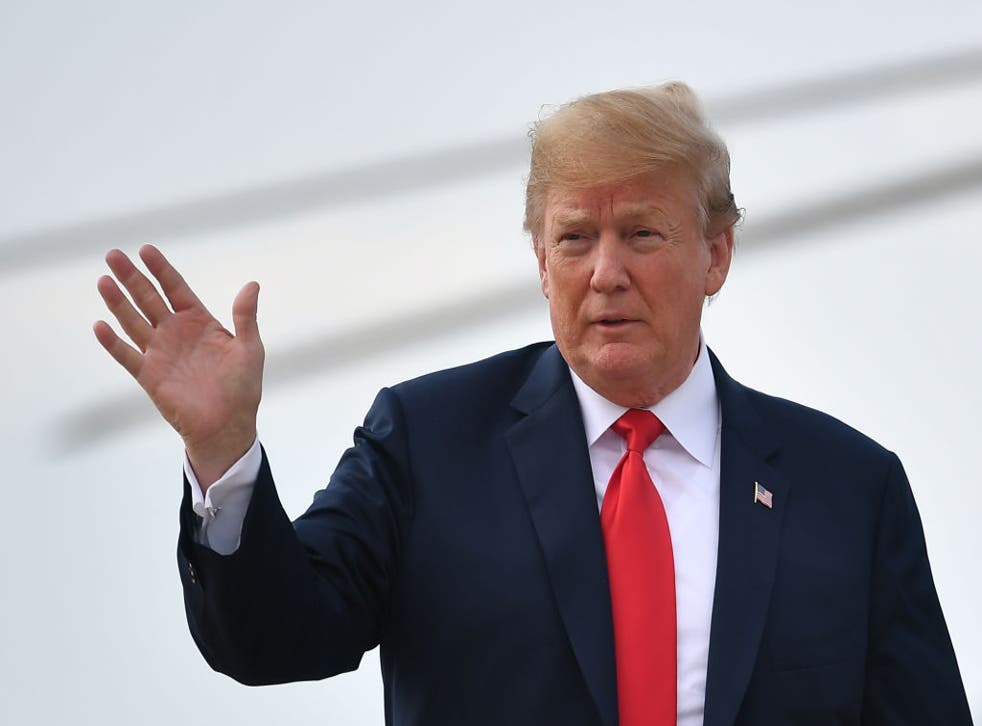 What should Britons, and indeed Americans, look for in President Donald Trump's visit to the UK this week? There is always a temptation to see what are essentially political events as having some sort of economic significance, and mostly it is best to ignore them. But this visit is interesting, and not just for ructions that will undoubtedly occur. The world economy is at an inflection point and we need to look for clues as to how the next couple of years will pan out.
For a start there is one specific question: is there really a US-UK trade deal on offer? A US deal is not a substitute for one with Europe, for several reasons. You can't redirect trade flows and supply lines by bureaucratic fiat. Trade and finance are far too complicated for that. In any case the numbers don't work. It is true that the US is the UK's largest trade partner, larger than any individual European country. It is true too that the US economy is larger than the European one. But the UK exports more to the rest of the EU than to the US, so a trade deal would be a welcome bonus, not a substitute.
Over time, because the US is growing faster than Europe, it will become an even more important trading partner and that leads to the second thing to look for: what in the long-term does America want from the UK? We can have no idea of what will happen in the next presidential election and it is not our business anyway. But we do know that the president has tapped into a long history of protectionism in the US and this will not go away. The practical question for the UK is now to find ways of stepping round protectionist forces in the US and elsewhere. Whatever view you take of this administration's trade tactics, the president has a keen ear for what plays in middle America. The UK needs to learn from this.
Next, are there immediate and obvious financial implications from whatever statements emerge? The next few days will be spent digesting the fact that the UK has at last a plan for its relationship with Europe, though whether Europe will buy that plan is another matter. So signals about the US-UK relationship are in danger of being drowned out by European noise. This noise will increase when the president heads off to meet his Russian counterpart, making it all the more important to watch the markets closely.
'Families belong together' protests over Trump immigration policy

Show all 8
Four, what will we learn about the US relationship with China? That will be the key for the next 30 years, for a stable relationship, albeit punctuated by the odd scrap, is crucial to world prosperity. It is much more important than the relationship with Russia, which is in purely economic terms very weak. While it is in the self-interest of both countries to manage the tensions, let's see what the President says.
Finally, what does British business think of all this? How many leaders go to have dinner at Blenheim? What do they say afterwards? What do US business leaders say? I know the rule that you should look at what people do, not what they say. But for the time being the UK is caught by EU responses to the US trade attack. That won't be forever.
Register for free to continue reading
Registration is a free and easy way to support our truly independent journalism
By registering, you will also enjoy limited access to Premium articles, exclusive newsletters, commenting, and virtual events with our leading journalists
Already have an account? sign in
Register for free to continue reading
Registration is a free and easy way to support our truly independent journalism
By registering, you will also enjoy limited access to Premium articles, exclusive newsletters, commenting, and virtual events with our leading journalists
Already have an account? sign in
Join our new commenting forum
Join thought-provoking conversations, follow other Independent readers and see their replies