If you want someone to blame for Donald Trump's victory, these are the voters you need to hold to account
Those who voted for Trump fell into two camps: The 'gullible voter' - those who believe everything they read or heard without applying any critical thought and the 'rabid partisan' - those who sought out 'facts' that reinforced their own opinion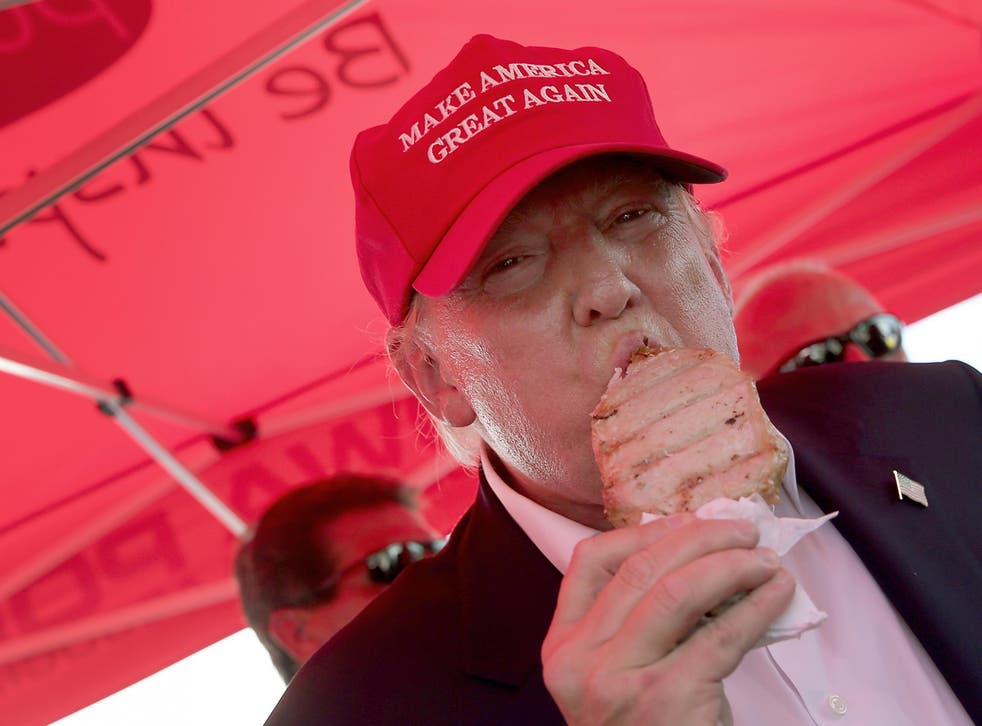 Voters like being told what they want to hear and Donald Trump is only guilty in so far as he reflected back exactly what US voters wanted to hear.
Politifact fact-checked statements made by Trump during his campaign and they identified him as lying 70 per cent of the time. Yet voters never bothered to discover if there was any truth behind his statements. Instead, voters fell into two camps: The 'gullible voter' - those who believe everything they read or heard without applying any critical thought and the 'rabid partisan' - those who sought out 'facts' that reinforced their own opinion.
Worse still, many didn't even have the knowledge or skills to think critically about his claims. A 2014 study by the University of Pennsylvania, found that two-thirds of Americans could not name all three branches of the federal government, more than one-third could not even name one, and that 60 per cent could not correctly identify which political party controlled the US House of Representatives or Senate.
US Election: New president Donald Trump in numbers
To secure their support, all Trump supporters needed to hear was someone echoing their concerns surrounding immigration. The billionaire made it the centrepiece of his campaign, promising to build a wall to keep out Mexican migrants, and ban all Muslim migration.
Before the election poll by ABC News/The Washington Post found that 37 per cent of his supporters strongly believed that white Americans are being economically disadvantaged because of a perceived preference for Hispanics and African Americans. In June 2016, a study by the University of California at Santa Barbara, and Stanford University, found that many white Americans were more likely to support Trump when they are reminded that according to the US Census Bureau by 2044, non-white ethnicities will comprise the majority of the population. The proof was in the exit poll pudding: According to The New York Times 64 per cent of voters felt that immigration was their main concern.
President Donald Trump life in pictures

Show all 16
The National Socialist Movement, various factions of the Ku Klux Klan, and the white nationalist American Freedom Party are ardent supporters of Trump. Last week, a US federal judge announced a judicial hearing into claims that the Trump campaign had violated the Voting Rights Act of 1965 and the Ku Klux Klan Act of 1871 in Nevada, Arizona, Ohio and Pennsylvania. Today a former KKK leader congratulated Trump on his win.
In his 1964 book, Anti-Intellectualism in American Life, Richard Hofstadter described how the dismissal of the science, arts, and humanities have been infused into America's political and social fabric. We are living through the paradox of existing in the Information Age where to be an educated thinker is viewed by many as a bad thing. We shouldn't blame politicians for taking the path of least resistance by telling us what we want to hear – it is our job to be better informed and critical in our choices. Today is a consequence of our intellectual laziness.
Bryan Cranston is an online lecturer in politics, and PhD candidate at Swinburne University, Australia
Register for free to continue reading
Registration is a free and easy way to support our truly independent journalism
By registering, you will also enjoy limited access to Premium articles, exclusive newsletters, commenting, and virtual events with our leading journalists
Already have an account? sign in
Join our new commenting forum
Join thought-provoking conversations, follow other Independent readers and see their replies