The manufactured conservative outrage over Dr Seuss is a wonderful opportunity for the left
Just wait until Ben Shapiro hears about my evil plan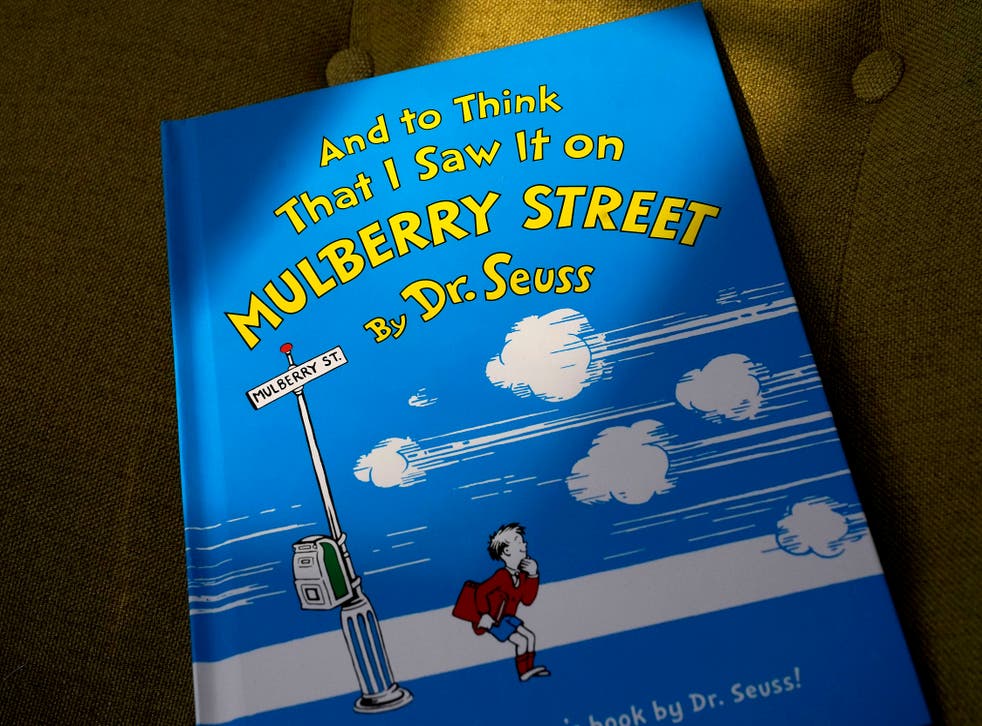 When the company that manages Dr Seuss's estate announced it was pulling six of his books from publication over "hurtful and wrong" imagery, I knew we were in for an exhausting news cycle. Don't we all know the drill by now? A beloved cultural figure or institution gets re-examined under a contemporary lens. Unpalatable things are uncovered. Decisions are made. Conservative commentators are loudly displeased. Rinse and repeat ad nauseam, ad infinitum, ad vitam aeternam, or until I run out of Latin phrases to dredge up from the distant memories of my teenage years.
On Tuesday, Dr Seuss Enterprises said it had decided last year to stop publishing six books published by Theodor Seuss Geisel, aka Dr Seuss: And to Think That I Saw It on Mulberry Street; If I Ran the Zoo; McElligot's Pool; On Beyond Zebra!; Scrambled Eggs Super!; and The Cat's Quizzer.
"These books portray people in ways that are hurtful and wrong," the company said in a statement, in apparent reference to offensive depictions of Asian and Black people present in some of Dr Seuss's work. "Ceasing sales of these books is only part of our commitment and our broader plan to ensure Dr Seuss Enterprises' catalogue represents and supports all communities and families."
Suddenly, every conservative commentator was obsessed not just with Dr Seuss, but with those six books specifically. Ben Shapiro, who can usually be relied on in circumstances such as these, pledged to buy "all the Dr Seuss volumes for the kids before the woke book-burners can get to them all". Republican congressman Greg Steube predictably brought up new conservative martyr figure Mr Potato Head, tweeting: "Mr Potato Head is gender-neutral, Dr Seuss is cancelled, and Amazon is banning books. This is what a Democrat majority looks like." Yes, everyone: under a Democratic majority, no one is storming the Capitol, no one is trading nuclear-war jabs with North Korea, but TERRIBLE THINGS ARE HAPPENING to Mr Potato Head. Hope you all think this was worth it, guys. Enjoy your liberal wasteland.
(Mr Potato Head, by the way, can still be a Mister if you want him to be a Mister – anyone who has read the Hasbro press release in full instead of twisting themselves into bad faith arguments knows all the potato accessories are still available for sale. Kids are just free to assemble them into whatever combinations they want, which must have already been the case in households equipped both with a Mr Potato Head and a Mrs Potato Head. This has been the most inane fact-check of my career, but it had to be said.)
The case of the Dr Seuss books is interesting mainly for two reasons: for one, the decision came from a private company which, of its own accord, reviewed the catalogue it's in charge of managing and made what it figured was the best decision. There was no government action, and – obviously – no actual censorship. It was, in other words, a consequence of the free market.
Secondly, Dr Seuss Enterprises said it made the decision last year. In other words, that scary new world we're supposedly barreling toward due to progressive hubris? We've been living in it for months (since Donald Trump was still president, in fact). And we're fine, at least as far as our Dr Seuss output is concerned.
Perhaps the most striking thing is most people would have been hard-pressed to name any of these six books prior to Dr Seuss Entreprises' announcement on Tuesday. The only one I had heard of was And to Think That I Saw It on Mulberry Street, because it's the first children's book Geisel published under the name Dr Seuss. It's not just me: as Lithub editor-in-chief Jonny Diamond put it: "I was once a child and am now a parent and I haven't heard of any of these."
Do you know how many children's books Dr Seuss has to his name? More than 40. How many were pulled from publication again? That's right, six. Listen. Books fall out of publication all the time. Most books do, actually. Authors like Dr Seuss are the exception to the rule, because we actively preserve their work as part of what we have deemed to be our corpus of classics. Getting rid of six books out of more than 40 isn't a cancellation. It's basic maintenance.
But of course, Dr Seuss Enterprises decided that racist imagery had no place in its catalogue, and now some people find themselves newly and deeply emotionally invested in those six books. I was tempted to roll my eyes at this new wave of conservative absurdity, until finally it hit me. This is a unique opportunity to get some policy decisions passed.
Here's what we've learned over the past few months, and what we've seen with blinding clarity over the past few days: you can get conservatives to care about anything – and I mean anything – if you tell them progressives are trying to take it away from them. Let's make use of this! Abortion? Maybe we tell them we're the ones who want to take it away. A unionised workforce? Seems problematic, let's cast it aside! The minimum wage increase? Repeat after me: from now on, the minimum wage increase is CANCELLED. Done. The liberal mob decided it didn't like it, and now it's trying to get rid of it.
At this rate, we're going to reverse-psychologise our way to universal healthcare faster than you can say "screw your deductible". Sharpen your cancellation shears and hop aboard the Cancel Express, people! We have work to do.
Join our new commenting forum
Join thought-provoking conversations, follow other Independent readers and see their replies