Be honest, do you actually care about the record number of drug-related deaths?
It's tempting to blame politicians but they instinctively follow public opinion rather than shape it. The uncomfortable truth might be that we, the electorate, are ultimately responsible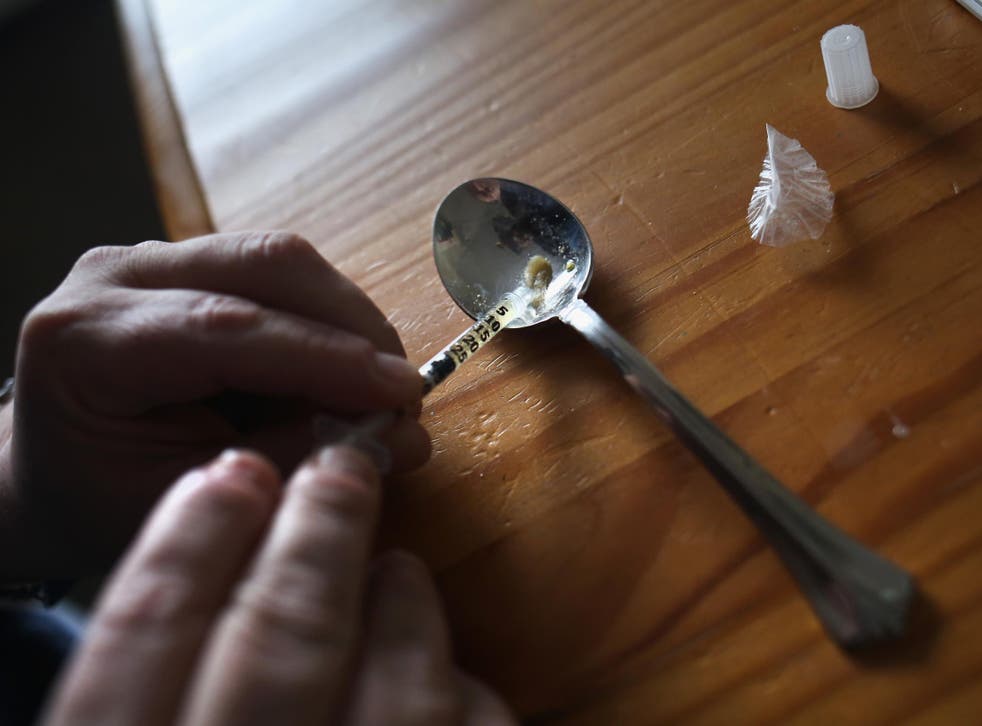 Repeating the same illogical behaviour over and over again may seem absurd, especially when we think of people using illicit drugs like heroin and crack cocaine. But as another record for drug-related deaths is set, 4,327 in the past year alone, it seems the political response to this tragedy is equally irrational.
The increase in drug-related deaths hasn't suddenly happened, deaths have been rising significantly for years. There has been ample opportunity to think about how to reverse this horrendous trend. And unusually, we know how to do it. The evidence has been collected and made available to ministers.
Take drug consumption rooms, which provide a safe place for people to inject opiates or use other drugs in an environment where we know accidental overdose can be minimised. Just one example of several ways that could reduce the risk of drug overdoses.
So if it's not a lack of evidence, something else must be holding back politicians from tackling the rise in drug-related mortality.
It's seductively simple to point out the failings of politicians on this issue. But they instinctively follow public opinion rather than shape it. So the uncomfortable truth might be that we, the electorate, are responsible.
UK news in pictures

Show all 50
Do we care or even know enough about middle-aged heroin users dying in their thousands? Beyond politics, media coverage is a useful barometer of attention and concern for these people; this suggests we are more interested in young people dying as a result of using party drugs like ecstasy than those in their forties dying prematurely from crack and heroin dependency.
Check this week's media coverage of drug-related deaths if you are in any doubt.
Heroin and crack cocaine are responsible for the majority of these deaths, yet they don't feature in media coverage as often as drugs like ecstasy. Drug-related deaths are not spread equally among our communities, the greatest burden is experienced by those living in the most deprived areas.
The media largely ignores these communities losing middle-aged citizens, some of whom pay the ultimate price for their habit, who are dependent on opiates. This inattention might be as a result of just how frequent these fatalities have become, but it might also be due to who we collectively think is deserving of our attention and grief.
That is little comfort to the communities and families who lose people decades before they should.
The presumption seems to be that middle-aged people using heroin will inevitably die as their physical health is increasingly compromised by "self-inflicted" drug use. The Home Office and Public Health England collude with this view by explaining away such deaths as the result of "an ageing cohort who started using heroin in the 1980s and 1990s are now experiencing cumulative physical and mental health conditions and are at higher risk of death".
Support free-thinking journalism and attend Independent events
This may seem like a justifiable explanation, but it is also a value judgment that wouldn't be acceptable in any other type of premature death. The obvious contrast is the effort and resources applied to improving life expectancy for people who are diagnosed with health problems like cancer. There is no shrug of the shoulders here, instead targets are set and incentives offered for reducing waiting times and providing treatment.
Understanding why so many people using drugs die prematurely is critical, but it's not where we should stop. We have the ability to do something about it – unfortunately, we don't have the collective will. There is belief these people are undeserving of our attention or national resources. Next year will unfortunately bear testament to this as yet another record will be set for drug-related mortality.
Ian Hamilton is a senior lecturer in addiction and mental health at the University of York
Register for free to continue reading
Registration is a free and easy way to support our truly independent journalism
By registering, you will also enjoy limited access to Premium articles, exclusive newsletters, commenting, and virtual events with our leading journalists
Already have an account? sign in
Join our new commenting forum
Join thought-provoking conversations, follow other Independent readers and see their replies