Prince Charles is going to have to accept that the British public is not, and never will be, ready for Queen Camilla
The old biddies who buy all those royal tea towels, keep the newspaper royal baby picture supplements and take their tea in coronation mugs represent the monarchy's 'core support' – and they remain loyal to Princess Diana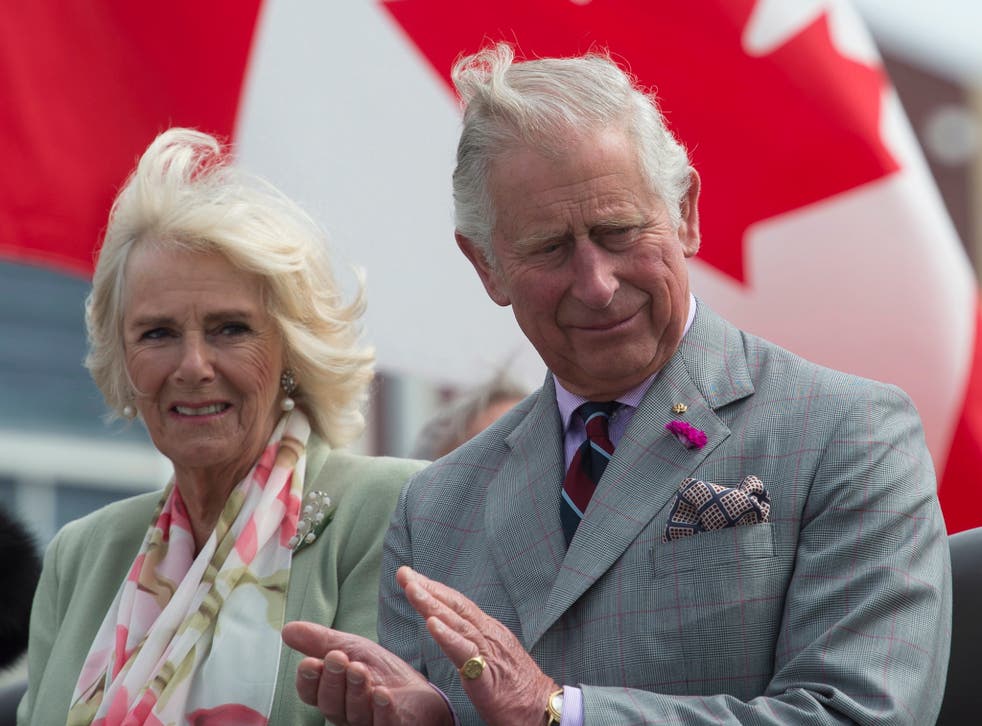 How does "Her Majesty Queen Camilla" sound to you? Legally there is a strong case that the former Camilla Parker-Bowles will automatically assume that title when the crown passes to her husband, who will, we assume, become His Majesty King Charles III. (He also has the option of being George VII, but we'll leave that there for now).
There will be no referendum on the subject; nor reality TV style competition between Charles and Camilla and William (half a Spencer, after all) and Kate about who'd make a better monarchical couple with a phone poll (whatever Channel 4's amusing The Windsors comedy might fantasise) and no debate in Parliament on the issue.
It will, unless discreet moves are made soon, simply just happen – the title of queen goes to the wife of a king. When Charles' grandfather became His Majesty George VI, his wife became Her Majesty Queen Elizabeth (later HM Queen Elizabeth the Queen Mother).
Technically you could argue that Camilla is right now the Princess of Wales, but no-one seems inclined to push that point very far. Besides, the King can call his missus whatever he wants, provided his ministers, or prospective ministers, don't raise objections.
That might be tricky. It is up to the Prime Minister to tell him what to do; unlike some of her colleagues she has no experience of extra-marital larks.
Royal Family: Who has been the busiest in 2017?
The anniversary of the death of Diana, Princess of Wales, raises the awkward subject again, but it is just as well. There is still a substantial body of opinion in the country that "she" (i.e. Camilla) and Charles' behaviour indirectly caused the death of the much loved princess, and the public will never be reconciled to the idea of HM Queen Camilla. Indeed there is even a small but stubborn group, not least the father of Dodi Fayed, who sincerely believe that she was murdered in some sort of plot by the establishment to get rid of her before she married a Muslim.
The point, though, is this: those that care little about the monarchy or are actively republican probably aren't much bothered about the Queen Camilla issue; but those who are monarchists tend to be very emotive and divided about the issue. To put it at its simplest: the old biddies who buy all those royal tea towels, keep the newspaper royal baby picture supplements and take their tea in coronation mugs represent Charles and the monarchy's "core support" – and they don't want Queen Camilla. That is the inconvenient political fact.
These kinds of complicating factors last cropped up in the example of Edward VIII and his wife Wallis Simpson in 1936. The king's prime minister, Stanley Baldwin, told him that the British people and the Commonwealth (including the opposition Labour Party) weren't up for an American divorcee, with two ex-husbands still living, as Queen of England and Empress of India.
Edward was gently hustled out of the door by making him choose between crown and love. Famously, and fortunately, he chose love: by the time the public and Parliament got to debate the issue (with Winston Churchill a romantic and gallant supporter of Edward and Wallis Simpson) it was too late.
Before that there was another famous former Prince of Wales, George IV, who had constitutional-marital issues: George locked his consort, Queen Caroline, who he, by then, despised, out of Westminster Abbey to prevent her being crowned back in the rollicking 1820s.
Coming back to the current situation, it would be more embarrassing, after all, if there were some great public backlash after the event of crowning and Camilla had to be somehow relieved of the title after riots on the streets, or the modern equivalent – a Twitterstorm and rolling news coverage of the great controversy.
Not, of course, that modern Britain cares so much about the monarchy any more – in itself something of a mixed blessing for the Prince of Wales as he contemplates his future reign, which will inevitably be on the short side and marked by potential huge economic and social upheavals after Brexit.
In his mother's time there has been a huge loosening of some of the medieval mystique that still clings around the institution. When she was crowned in 1953 there was an uncomfortably large proportion of her subjects who believed that she had not been born in the normal way of a human baby but had somehow emerged form a royal bubble, or otherwise immaculately created.
We are not so far distant from the days when people thought that a touch from royalty could heal the disease known as scrofula. Maybe that's why there are so many royal visits to the sick and hospitals even today.
Charles is also likely to see Australia and maybe some other of his "realms and possessions beyond the seas" substitute him with a president as head of state. He might not even be king of Scotland for very long. Poundbury, his "toytown sustainable village" as it was once derided, will probably stick with him, though.
Queen Camilla, in truth, might not bring the monarchy down (the final revenge of Diana) but she would make it that much less consensual, and that's not a good thing. So Charles needs to watch his step rather more than he did in the first seven decades of his life; but they say old habits die hard…
I think the short answer, if I were one of the future king's ministers or one of those royal flunkies who makes sure that everyone else stands up whenever one of them walks into a room (absurdly), is that I'd skip the Her Majesty Queen Camilla bit as a risk not really worth taking, all things considered.
Expect reign: Prince Charles reads the weather

Show all 11
I'd find some way (there always is one) of leaving her with the title of HRH Duchess of Cornwall, which people are more used to and wouldn't add to the many other gripes and moans that Charles will have to endure. After all, he will have a very hard act to follow, and the media will do what the media tend to do to people in public life: knock them around a bit.
He may turn out to be a nice old king, maybe in the manner of King Edward VII, who followed a much loved and very traditional long reign. He might, like his great grandfather, do something to improve Britain's relations with its continental neighbours, or try to.
There is of course the odd coincidence that Camilla's great grandma Alice Keppel was the long-term mistress of Edward VII, Charles' great-great-granddad. Yet Britain, and England, has had good kings and queens, bad ones and all stages in between, and with very little political effect either way.
Only Charles I and Edward VIII stood out as duds with real or potential willingness to change the way we were governed, and they were dealt with by the political classes in the manner appropriate for their respective times (civil war and regicide for the 1660s; heavy hints, exile and a substantial personal allowance in the 1930s).
It's unlikely, despite his well-known personality flaws, that the Prince of Wales would turn out to be as big a failure as those two. Still, for what it is worth, and politically and constitutionally it isn't that much, Charles would be wise to be cautious in his approach to defying public opinion, including about his wife, and will need to curb his enthusiasm for "speaking out" on even superficially politicised passions such as architecture and the environment.
As we see from Grenfell and the Paris Climate Change Treaty, for examples, these can inflame opinions as readily as anything else. He should spend more time with his paintings and in his greenhouses and, as I believe has been the case lately, staying out of the glare of Diana's posthumous limelight picking mushrooms with Camilla at Balmoral. Wise.
Register for free to continue reading
Registration is a free and easy way to support our truly independent journalism
By registering, you will also enjoy limited access to Premium articles, exclusive newsletters, commenting, and virtual events with our leading journalists
Already have an account? sign in
Join our new commenting forum
Join thought-provoking conversations, follow other Independent readers and see their replies