My sister is expecting to lose her job because of her disability, but it's not like she can turn to the DWP for help
Colleagues have joked about her body, told her to get someone to take her to the toilet and accused her of exaggerating her disability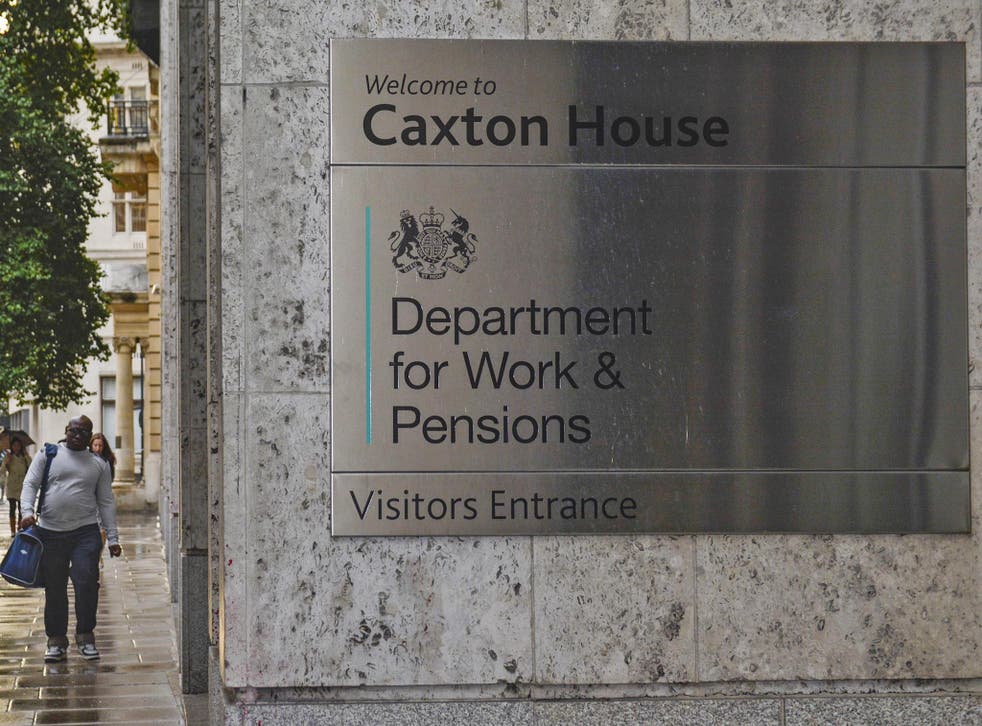 Over the past few years I have watched my intelligent, thoughtful, hard-working, funny younger sister be gradually beaten down by the system. Following a car accident it was discovered she had a rare form of cancer. Two surgeries in quick succession robbed her of the front half of her core muscles, her navel and some bladder control. Rather than pity herself for the things she could no longer do, she focused on rebuilding what she could and being able to return to her employer of nine years. Her view being that she was alive, could walk, could work, and thus luckier than many others.
The hospital said nothing about potential financial assistance for aids to support her disability at home and the workplace. My sister's experience is not unique. She first became aware of what help might be available when she was evaluated by an occupational health assessor before returning to work.
Woman confronts Theresa May over disability payment cuts
The occupational health assessor said adjustments could be paid for with a grant to the employer from the DWP's Access to Work (ATW) scheme. At her ATW assessment, which was done by Capita on behalf of the DWP, they mentioned PIP, a weekly payment for those living with a disability. She applied for PIP (having been disabled for 10 months already) and was told she needed to be assessed first. Explaining she'd already been assessed by the DWP, she was told "that was an ATW you need a PIP assessment". The provider of PIP assessments? The exact same company: Capita.
Returning to work was little better. It helped to occupy her brain but the £60m+ turnover company were slow to make adjustments, and made it clear that they would only do what they considered reasonable and delayed her return. Colleagues have joked about her body; told her to get someone to take her to the toilet and accused her of exaggerating her disability. Except for scarring and the missing navel it's all internal. The accusation of exaggeration is inaccurate – her medical in/out-patient visits are at 228 and counting.
She has complained, raised a grievance, involved workplace relations organisation Acas and is going to tribunal. The prohibitive legal costs mean she'll have to represent herself. Her expectation is that she will be forced out of her job this year with little prospect of another. A long-standing employer, even with grants, who aims to be "an employer of choice" is reluctant to make changes – what hope does she have with another employer?
The fundamental issue with disability support is the complicated, disjointed way it is managed by the DWP and companies deciding what is reasonable. The Government needs to simplify it.
The DWP need to cut out the expensive middlemen (I'm looking at Capita) and establish an assessor at hospitals. Medical professionals can then refer their patients to them at the point they become disabled.
This person would have immediate access to relevant medical details, with the ability to arrange one appropriate assessment for PIP and any workplace. If we implemented this, the individual wouldn't suffer any significant loss of assistance because they wouldn't have to jump through so many administrative hoops.
On top of that it should be made compulsory that employers should have a proportion of disabled staff. The Government shouldn't allow companies to decide what is reasonable. Like any voluntary code of conduct, a company will avoid expense they deem "unnecessary".
If the DWP would like some assistance with overhauling this terrible system I can recommend someone familiar with it.
Register for free to continue reading
Registration is a free and easy way to support our truly independent journalism
By registering, you will also enjoy limited access to Premium articles, exclusive newsletters, commenting, and virtual events with our leading journalists
Already have an account? sign in
Register for free to continue reading
Registration is a free and easy way to support our truly independent journalism
By registering, you will also enjoy limited access to Premium articles, exclusive newsletters, commenting, and virtual events with our leading journalists
Already have an account? sign in
Join our new commenting forum
Join thought-provoking conversations, follow other Independent readers and see their replies