I have fought anorexia for almost 50 years – more representation is needed for older sufferers
Eating disorders are a serious mental problem which encompass all age groups. It doesn't matter if you're a 15-year-old girl or a 50-year-old woman – anorexia does not discriminate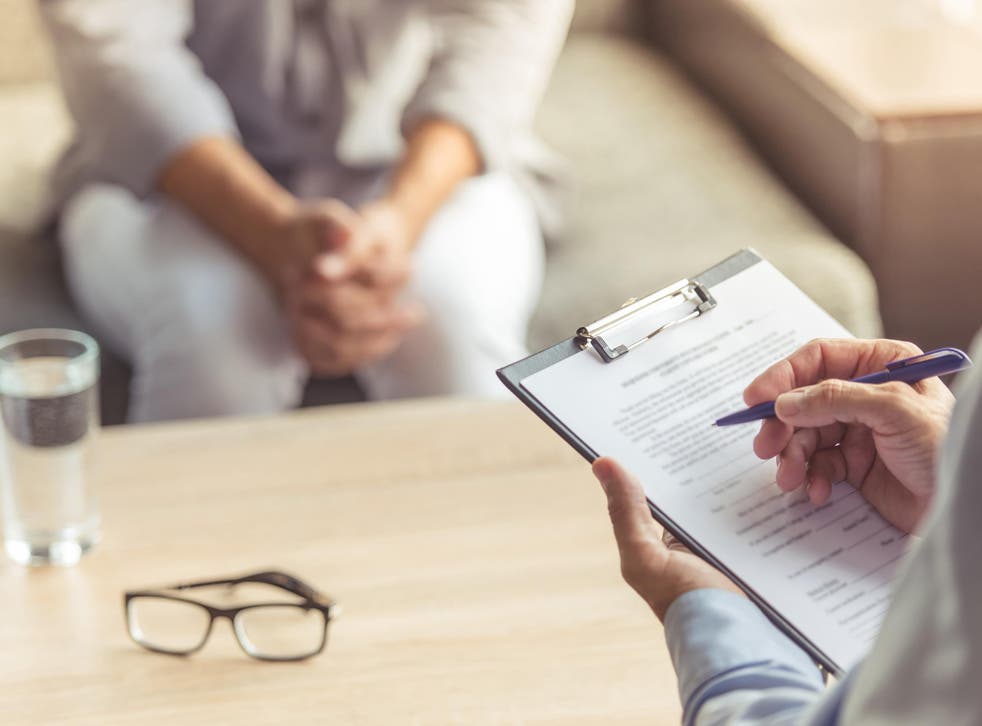 I will be 64 years old next Sunday – no, this is not a plea for congratulations, cards or gifts.
I keep thinking of the lyrics to the Beatles song (now I'm really showing my age) asking whether you'd still be loved "when I'm 64?" The reason this is stuck in my mind is that, in my head, I am still about 14. I feel that I have not actually lived the intervening 50 years. They were effectively hijacked by anorexia. That horrid, horrid word that stole my life.
This is not an exaggeration in my case. It appeared totally out of the blue and sabotaged every attempt I have made to rid myself of it. It has taken precedent over all aspects of my life – my career, relationships, friends, amazing opportunities that I had dreamt of. If I were not blighted by this affliction, which had number one spot in my life, I may have been able to fulfil these dreams – but anorexia has kept me stuck rigid within its grasp.
UK news in pictures

Show all 50
It is a paralysing force. I have spent 50 years waiting for it to "go away" so that I can start living my life.
With increasing age and the physical consequences – such as osteoporosis, Raynaud's, hyponatremia, underlying daily anxiety and stress about food – it seems rather late to think about living my life, as I hardly know who I am.
It IS me. Who/where is Pauline? I have become hidden away somewhere caught up in its hideous, devious, tangled, confused web.
Media coverage on anorexia invariably concentrates on young sufferers and this is to be applauded. If it can be "caught" and exterminated at the outset, before it becomes deeply embedded in the psyche, obviously there is greater chance of full recovery. But in some cases, it lingers in the background... always waiting to pounce, almost as a fall back mechanism in times of stress.
There is no sugar-coating this disease, and media coverage often ignores the true extent of the illness, focussing on "transformations". It is not "cool" when your hair starts falling out, fine downy hair appears on your thighs and arms, you are always cold and feeling weak, your periods stop, you are constipated... no joie de vivre. It is horrible.
The trivialisation of the disease also does not help the perception. Losing weight just because you've split up with your boyfriend and can't eat is not anorexia. It can be fatal and lifelong (it is not living). Believe me.
It is secretive, and changes not only the body but the sufferer's personality.
It can wreck your life.
While it is encouraging to see more coverage of young sufferers, anorexia does not just affect young people. Increasingly older sufferers are succumbing and they are possibly even less likely to be offered or even seek help. It is embarrassing to admit to. I have always seen it as a sign of weakness in myself. I am strong willed, determined... but it hangs around like a nasty odour.
Eating disorders are a serious mental problem which encompass all age groups. And this is something that we need to make people aware of, so they can access help and not feel alone.
Dial on mental health struggles has shifted but we can do much more - Harry
Well, I'll still be 64 in a few weeks... I wouldn't mind so much if I'd lived the years that have passed, instead of wasting them on an anorexic master. I can only hope that others do not have to suffer in the same way that I have, and that proper support, coverage and treatment is available to everyone, regardless of age. It doesn't matter if you're a 15-year-old girl or a 50-year-old woman – anorexia does not discriminate.
If you have been affected by this story, you can contact the following organisations for support:
https://www.mind.org.uk/
https://www.beateatingdisorders.org.uk/
http://www.nhs.uk/livewell/mentalhealth
https://www.mentalhealth.org.uk/
https://www.samaritans.org/