Are we surprised Ed Sheeran quit Twitter when the latest study shows trolls are likely to be psychopaths?
I got called 'wet wipe' and 'Hitler' after one of my articles. A month later, a video appeared where a man analysed a picture of my face: 'She's all right, but nothing special,' he said into the camera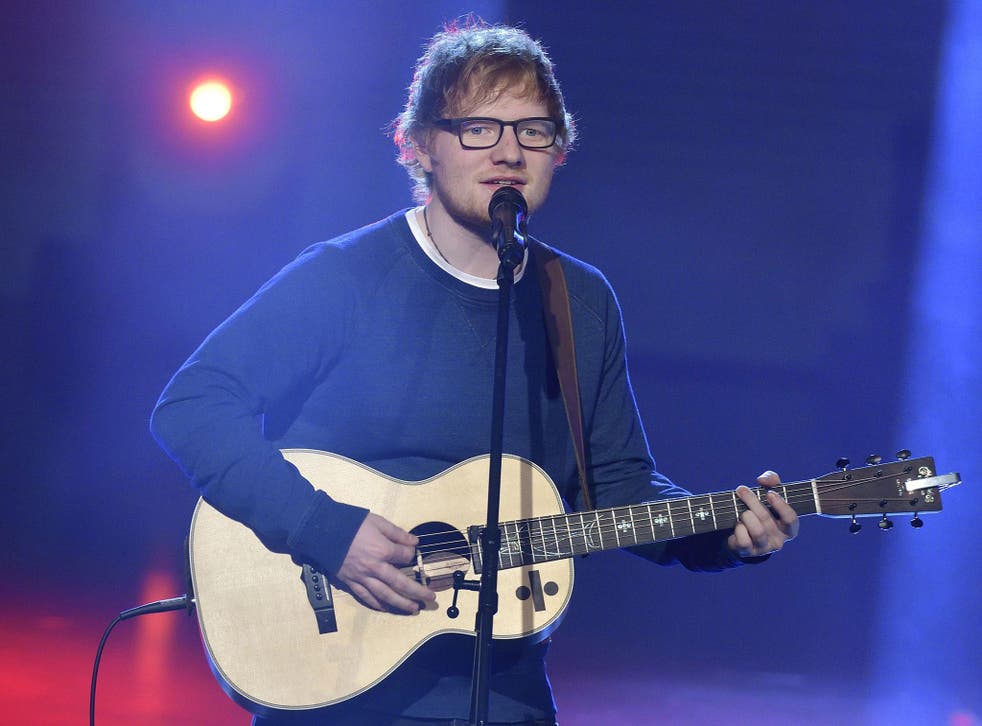 "Galway Girl" may leave me as cold as the Irish coast, but I still like Ed Sheeran.
He seems like a lovely chap, who's worked his way up, and genuinely cares about music. And so it is a shame that he has been bullied so badly on social media.
It makes my heart break – almost as if it were the string on a budget guitar.
Headlines were made today as Sheeran confessed that he had "come off Twitter completely", as online abuse had become too much for him. In spite of his 19 million followers, the star was hurt by the endless cruelty that has become all too commonplace on the site, with "irritating ginger busker" being one of the most repeated slurs against him.
It's a depressing state of affairs when anyone who dares to put themselves in the spotlight – even with the best of intentions and the least of malice – may find themselves pelted with verbal stones.
Ed Sheeran headlines Glastonbury - What was the people's verdict?
Some might say that Sheeran is weak to remove himself from the site, but I can completely understand why. It can be jolly difficult to stay in in such a hostile environment. This is something journalists are particularly aware of – albeit on a lesser scale – as we get attacked time and time again for opening our mouths.
The Twittersphere fuels a level of moral outrage that can feel overwhelming to those at the centre of it.
Indeed, when I first started writing, I remember thinking everyone would find my opinions brilliant (which they are, of course).
That's until I got called "wet wipe" and "Hitler" after one of my pieces (which did not, for the sake of clarification, involve any neo-Nazi sentiments). At night I looked into the mirror, wondering: "Am I really Hitler?" and: "Is wet wipe a legitimate insult?" I'm still none the wiser.
One month later, a fat chap sitting on a couch in Scotland posted a video in which he analysed the attractiveness of my face. "She's all right, but nothing special," he said into the camera, pointing at a photo of yours truly.
The strange thing about being trolled is it's like having a beer. After a while you get used to the taste, and you can even take more of it (although it's always a bit bitter).
Not least because online trolls are bloody strange people – science has proven it. A study out this week even suggests that they're mostly psychopaths and sadists, with lower levels of empathy than your average human being. Who knew!
Trolls also seem incredibly needy, and tend to pipe down when metaphorically stroked by a Twitter like or a reply. Often insulting people is simply a way of saying: "Notice me!"
Jamie Foxx: Ed Sheeran slept on my sofa
Still, the level of abuse Ed Sheeran has faced is unfathomable compared to most people, and beyond what any reasonable person could be expected to take.
This is why so many A-listers have ducked out of Twitter, including Miley Cyrus, Sue Perkins, Stephen Fry, Halsey and Joss Whedon. Most of whom actually have incredibly tough skin.
This seems a great shame, not least because – in Sheeran's case – the positive tweets directed towards him do actually outweigh the cruel ones. The problem is that it's always easier to pay attention to the latter group.
In the future, and particularly after Jack Monroe's successful case against Katie Hopkins, I expect Twitter will become much more regulated. It is already being tidied up through various buttons designed to inhibit trolls, namely the "Block" and "Mute" functions.
And perhaps this is not such a bad thing. What we have learnt as technology evolves is that humans aren't so quick to do the same. In fact, the internet has only fuelled a huge regression in the way in which people treat others.
One can only hope that Sheeran's Twitter hiatus does not last forever; whether he realises it or not, the trolls care far more about his music than they'd ever like to admit.
Register for free to continue reading
Registration is a free and easy way to support our truly independent journalism
By registering, you will also enjoy limited access to Premium articles, exclusive newsletters, commenting, and virtual events with our leading journalists
Already have an account? sign in
Register for free to continue reading
Registration is a free and easy way to support our truly independent journalism
By registering, you will also enjoy limited access to Premium articles, exclusive newsletters, commenting, and virtual events with our leading journalists
Already have an account? sign in
Join our new commenting forum
Join thought-provoking conversations, follow other Independent readers and see their replies