I'm not performing at Edinburgh fringe this year – which is why I can say we need to get rid of all the snobby reviewers
For too long the same bunch have prowled around the festival dictating what we should and shouldn't talk about in order to meet their approval. If you're working class or BAME, then you'd better be their kind of working class or BAME. We need a coup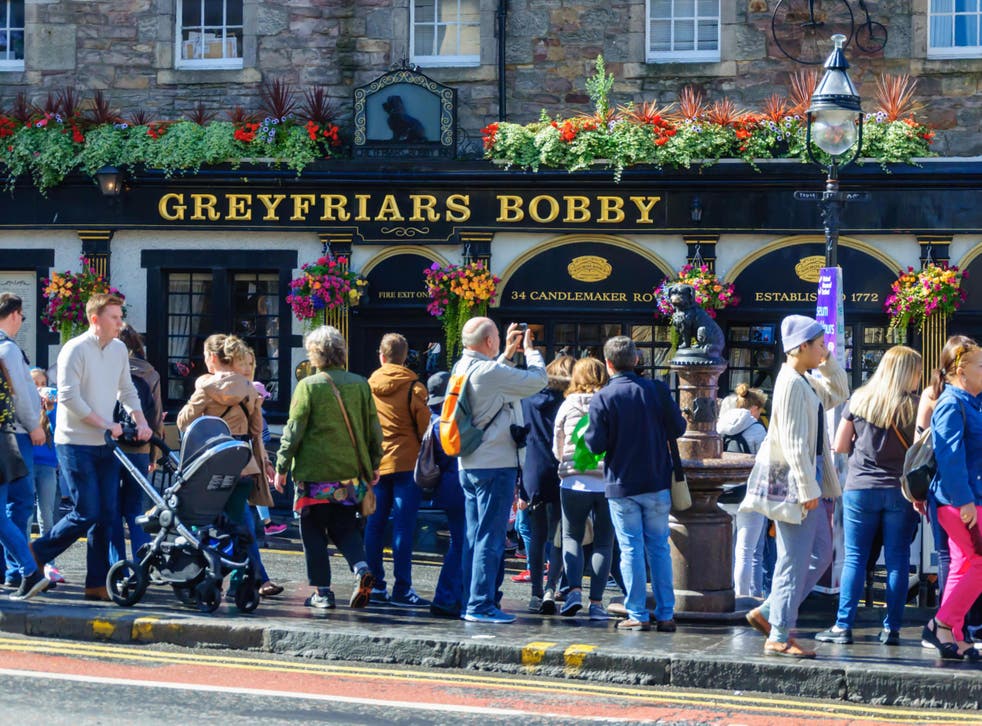 Veteran comedian and all round Renaissance man, Arthur Smith once told me "a bad review should ruin your breakfast but not your lunch".
But, when you are at the Edinburgh festival, which started this week, and where approximately 50 billion comedians decamp for the month of August, success depends, for newer comics at least, hugely on what a small band of "respected" reviewers say about your show. There are countless smaller publications and websites which breathe fresh life into reviewing but still it's the same four or five folk whose reviews the industry pays attention to. So a bad review from them can actually ruin your breakfast, lunch, dinner AND your 4am, ill-advised fish and chips as you sob your way home through the meadows.
You work your arse off getting a show up at the Edinburgh fringe and often lose all your savings to do so, all for some Oxbridge dodo who watches 58 shows a day, who has been persuaded to see your show (number 36, on his free wine-soaked spreadsheet) and decides it's not as good as the one he saw before yours (which made him cry because it made him think of his dead dog and ended three seconds before your show about how funny dead dogs are).
So he gives your performance, which made the audience laugh for a solid hour, a crappy three stars. He then hotfoots it to show number 37 to see a comic he has never enjoyed, in fact hates, because writing yet another horrible review about them makes him feel, for a moment, like Godzilla. There isn't a comic who has ever packed hopes and dreams into a bag and boarded a train to Edinburgh Waverley in August that this hasn't happened to.
The Edinburgh festival is a month long pressure cooker for comedians where you spend your days flyering furiously, wondering if you'll get any punters in, and your nights gabbing in the performers' bars with other comics, sharing woes, joys and, on occasion, DNA. The four and five star reviews are quickly pasted on your poster by your PR team. No text, just the stars screaming "LOOK! SOMEONE ENJOYED THEMSELVES AT MY SHOW! NEVERMIND WHO! COME! FOR THE LOVE OF CHRIST COME!"
Of course we need to be reviewed. How else would punters know what a middle class man (or woman, but let's face it, mostly man) who hasn't slept for six days, has seen 257 shows in that time and whose only qualification for being a comedy critic is that he can type even when catastrophically hungover, thinks is funny? I say that as someone who has had spiffing reviews from these same reviewers in the days when all I talked about was my cultural identity but now that I've stepped out of that box, they have no idea what I am for. They like to keep you in boxes these achingly liberal reviewers. And if you are non-white, they compare you to other non-white comics, even if one of you is an observational comic and the other juggles chainsaws while doing potato-based puns. One reviewer has relentlessly called me a "Muslim" comedian because she can't get her head around the fact that I am not a Muslim when my ethnicity is Max Factor Golden Sands.
A couple of years ago, a broadsheet journalist wrote a feature called "Miffed Muslims" and included myself and Omid Djalili in it, even though Omid is Baha'i and I am, well I'm president of Humanists UK, an organisation of atheists. It's on my Twitter bio, but why do any research when a glance at skin hue will do?
Black or Asian comedians are reviewed by the diversity-shy, mainstream critics with the expectation that they MUST TALK ABOUT ISSUES – "wilfully apolitical" a broadsheet reviewer called me one year. You can only do your best but you'll always get ONE person who is disappointed that your comedy show was just silly fun and not about Mosaddegh's appointment as Iran's first democratically elected prime minister who was later overthrown by a CIA-funded coup by the British who replaced him with a puppet Shah. You can't win 'em all.
I've seen these mainstream reviewers dismiss the huge numbers and joyous reaction of an audience because they were "mostly black" or "mostly Asian". They invalidate the experience of thousands. "Well they weren't a REAL audience were they? None of them were exactly like me at all!"
It wouldn't matter if they didn't wield any power, but in Edinburgh they do. The same homogenous band of reviewers have dominated the festival for too long. They review politics rather than comedy and have steered the industry to reflect their own world view. If you're working class or BAME, then you'd better their kind of working class or BAME, the sort they'd have at a dinner party to appear more cosmopolitan to their other friends. For too long this same snobby bunch have prowled around the festival dictating what we should and shouldn't talk about in order to meet their approval. We need a coup. And no, of course I haven't got a show up there this year.
Join our new commenting forum
Join thought-provoking conversations, follow other Independent readers and see their replies