Now that Haiti has been devastated again, we must ensure that aid money doesn't fall into the wrong hands
The truth is the country was not 'built back better' as officials promised in an earthquake's immediate aftermath seven years ago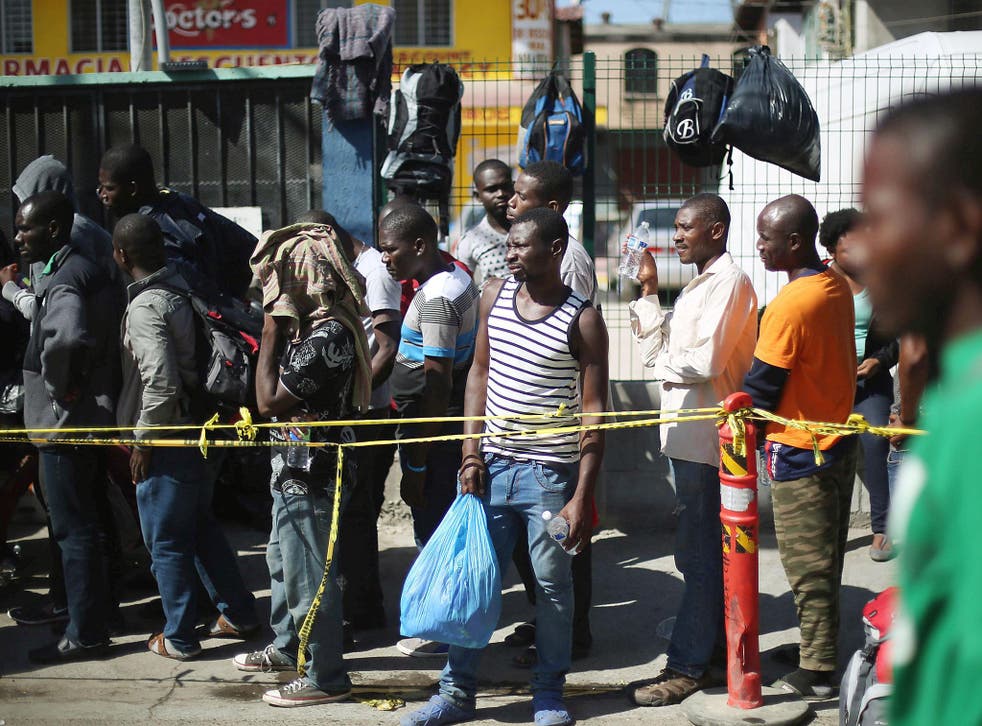 It is nearly seven years since Haiti was devastated by a forceful earthquake that left up to 300,000 people dead and displaced over 1.5 million more. On paper at least, the country received billions of dollars in aid to help the rebuilding effort.
Yet Haiti's infrastructure remained ill-prepared to cope with the power of Hurricane Matthew when it battered south-western regions earlier this week. The official storm death toll has already risen above 400, though other reports suggest it is much higher. With some areas still cut off, it is likely that the full extent of the disaster will not be known for days to come. The worst-affected towns and villages have been all but flattened.
After the earthquake of 2010, the international community pledged vast sums to support Haiti's recovery – close to £9bn by most estimates. Yet the truth is the country was not "built back better" as officials promised in the earthquake's immediate aftermath. On the contrary, some areas remain little more than ruins and an estimated 55,000 Haitians are still living in tents or other makeshift shelters. Moreover, there appear to have been few advances in disaster planning. Despite government assurances that it had been able to evacuate residents from areas most at risk from the hurricane, it is clear that most people were able to do little more than watch the storm approach and hope for the best. Many have now experienced the worst.
The Aftermath of Hurricane Matthew

Show all 14
Corruption in Haiti has been endemic for decades. At the time of the earthquake it was rated 168th out of 180 in Transparency International's corruption index. Today, its position is 158 in a reduced list of 168 nations. There can be little doubt that a sizable portion of the aid received in 2010 did not reach the people who needed it most; some, it can be safely assumed, simply lined the pockets of those who needed it least. The Haitian government has argued that the confusion caused by the earthquake and a consequent lack of coordination during the rescue efforts made it difficult to keep track of the money that was pouring in. To a degree that is true, but with corruption the norm at all levels of Haiti officialdom it is hard to believe that efforts to combat the problem were exactly Herculean.
Nevertheless, the global community should a take a degree of responsibility too for the post-earthquake failings. Indeed, it is too often the way that foreign governments – sometimes backed by productive public appeals – accept too little oversight of donated monies. The chain between initial grants and subsequent results on the ground is so opaque that it is frequently impossible to work out where donations ended up and how they were used. When lives are at stake, that simply isn't good enough. The international aid sector regularly does almost miraculous work – but it is not without bad apples or overpaid bureaucrats, too few of whom are held properly to account.
Concerns over transparency are being addressed, for instance, by the International Aid Transparency Initiative; indeed, unease over the failure to bring lasting relief to Haiti after 2010 has spurred those efforts. But it is vital that in the aftermath of the latest disaster to hit this benighted country, lessons from previous, recent experience are learned well and quickly. Haitians will need considerable support. The international community and local authorities must work together to make sure they get it – and that those with corrupt intentions do not.
Join our new commenting forum
Join thought-provoking conversations, follow other Independent readers and see their replies