Brazil's president must be condemned, but economic pressure is much more important
Editorial: The country's farmers know that, if they want to sell their products to the rest of the world, they cannot afford to be seen as the destroyers of the rainforest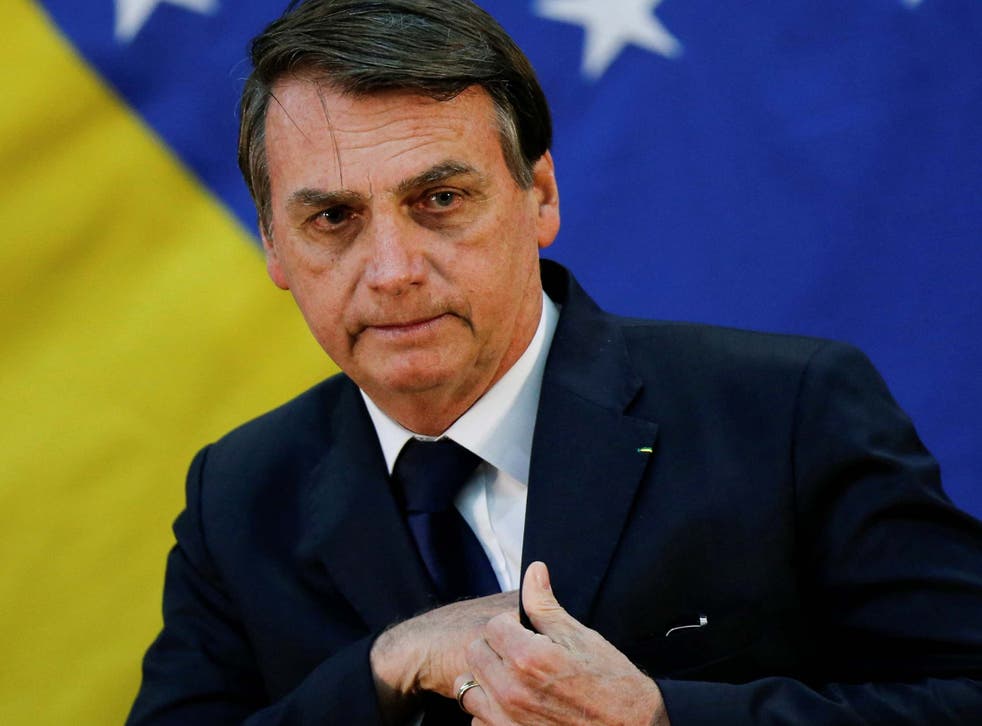 Jair Bolsonaro deserves all the condemnation heaped upon him, by his own people and by other citizens of the world. He is not merely an authoritarian, but a possible dictator in the making. And his comments on the fires raging in the Amazon forest are contemptible.
At first, he suggested that foreign green activists were encouraging wildfires in order to put the blame on him. Then he responded to Emmanuel Macron, the French president, who put the fires on the agenda of the G7 summit this weekend, by accusing him of interfering in Brazil's affairs with "a misplaced colonialist mindset".
This is rich, coming from the leader of a country that exists as a result of colonialism, and which continues to exploit native Amazonian peoples. However, condemnation of Mr Bolsonaro is not enough. To an extent it simply plays into his hands, reinforcing his transparent nationalist tactic of claiming that foreigners are conspiring against him.
Register for free to continue reading
Registration is a free and easy way to support our truly independent journalism
By registering, you will also enjoy limited access to Premium articles, exclusive newsletters, commenting, and virtual events with our leading journalists
Already have an account? sign in
Register for free to continue reading
Registration is a free and easy way to support our truly independent journalism
By registering, you will also enjoy limited access to Premium articles, exclusive newsletters, commenting, and virtual events with our leading journalists
Already have an account? sign in
Join our new commenting forum
Join thought-provoking conversations, follow other Independent readers and see their replies