Arlene Foster's successor must not risk the stability of the Good Friday Agreement
Editorial: The uncomfortable feeling is that the DUP will now try to make things so difficult for all concerned that the Northern Ireland protocol has to be revisited – the party must resist this temptation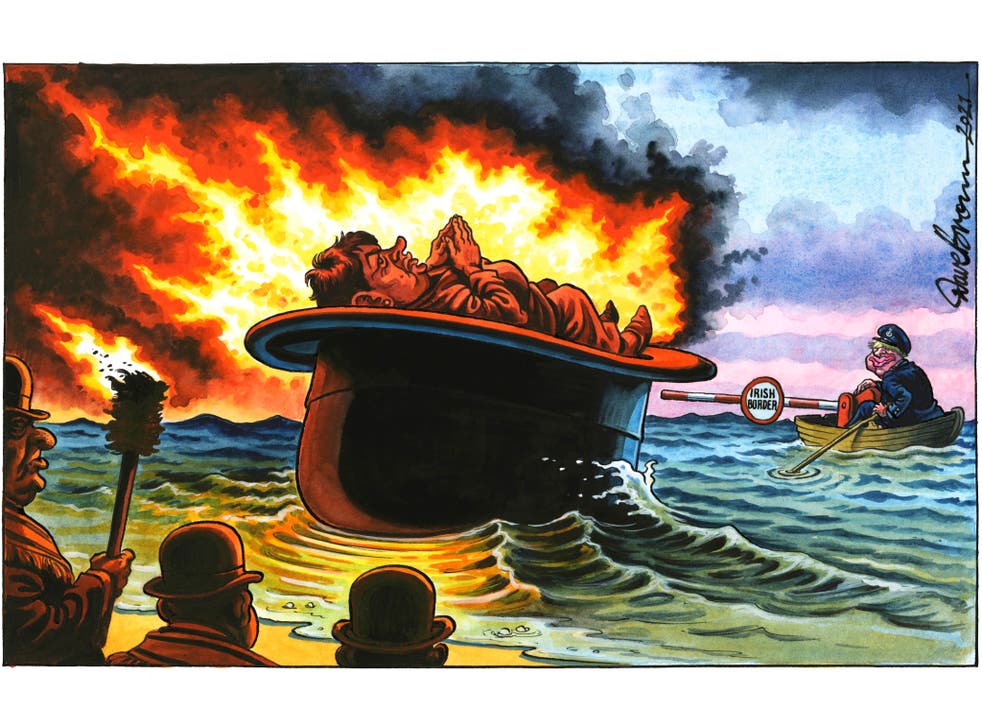 Until the swift and surgically precise excision of Arlene Foster, Northern Ireland's Democratic Unionist Party had never before removed a party leader. Over much of its half-century existence, it was led by Ian Paisley, a man who could frighten the dogs when he was out canvassing, and who took the DUP from militant "No Surrender" protests into government, in partnership with ex-IRA man Martin McGuinness. Only someone with Mr Paisley's presence – he once heckled the Pope in the European parliament with the cry "Antichrist!" – could carry that off.
When he retired, the mantle passed smoothly to his disciple, Peter Robinson, and in due course the coronet went equally peaceably to Ms Foster. As someone whose father, a policeman, was seriously injured by terrorists and who was herself bombed by the IRA on her school bus, where Catholics and Protestants sat separately, she had impeccable unionist credentials.
No longer, it would seem. A combination of factors forced her out, and they may be expected to frame the policies and attitudes of her successor. She was judged to have failed to stop or overturn the Northern Ireland protocol that led to an "economic United Ireland" in the view of her critics; she was taking too soft a line on issues such as equal LGBT+ marriage and other social issues; she was too accommodating towards Sinn Fein demands about use of the Irish language; and generally a bit too inclusive for the tastes of some.
Join our new commenting forum
Join thought-provoking conversations, follow other Independent readers and see their replies