A no-deal Brexit is against the 'will of the people'
Exclusive opinion poll for The Independent finds support for close economic ties with our European partners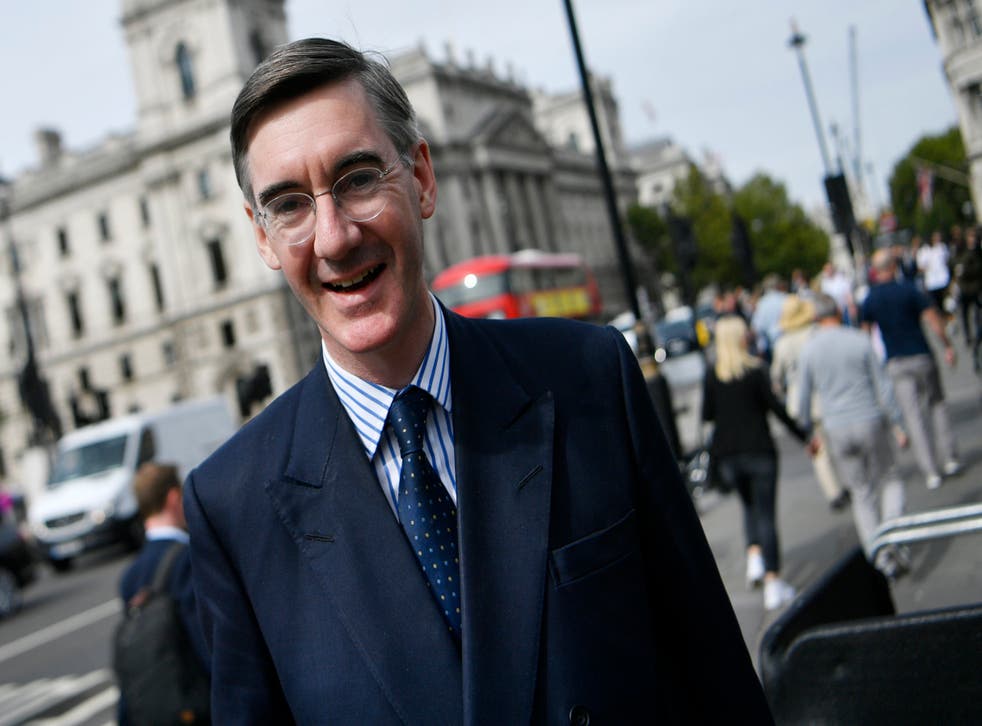 For more than two years the argument has raged over what the British people meant by voting to leave the European Union in the 2016 referendum. One thing that ought to be clear by now is that only a small minority intended the country to turn its back as a trading partner on the other 27 members.
Boris Johnson and Jacob Rees-Mogg, the leaders of the "full-fat" Brexit tendency in the Conservative Party, would be happy to leave and be treated just like any other non-EU country. For them, the costs of border checks would be a price well worth paying.
But they know that such wilful economic damage would not be popular. That was why Mr Johnson, in what could have been his last hurrah as a potential leader of his party, spoke in Birmingham this week of a "Super-Canada" plan that sounded as if it would keep Britain closer to the EU than it really would.
A BMG Research poll for The Independent confirms that most of the British people do not share Mr Johnson's vision. Offered a range of options, only 14 per cent support leaving the EU without a deal and trading on minimum World Trade Organisation terms. By contrast 61 per cent supported options that would give Britain frictionless access to the EU single market, including remaining as an EU member. Importantly, this figure has increased in recent months.
It would seem, therefore, that the prime minister's attempt to negotiate a special deal that would, in effect, keep Britain in crucial parts of the single market, is a better reflection of "the will of the people" than anything Mr Johnson and Mr Rees-Mogg have to offer.
Our poll is further evidence that, even if the British people want to come out of the EU's political structures, they are keen to maintain the closest economic relationship possible. Indeed, there is plenty of evidence from other opinion polls that the single market is more important to more people than controlling immigration.
There is no reason why our 52-48 per cent vote to leave could not have been interpreted, as Norway's 52-48 per cent vote not to join in 1994 was, as a vote for being part of the single market but outside the EU.
For that reason, we welcome the suggestion from Jean-Claude Juncker, the European Commission president, on Saturday that there has been progress towards a deal in the past few days. Pretty much any deal would be better than a no-deal Brexit.
In the end, however, the best way to be sure that the deal on offer is what the British people voted for in 2016 would be to ask them in a new referendum on the terms, once they have been agreed, with remaining in the EU one of the options.
If Mr Juncker's optimism proves unfounded and no withdrawal agreement is possible, the case for a Final Say referendum – on the choice between a no-deal Brexit and staying in the EU – becomes even stronger.
Join our new commenting forum
Join thought-provoking conversations, follow other Independent readers and see their replies