We should all be concerned about our images being stored by the Government, even if it is in the name of security
While ministers may argue that there is merit in the police keeping hold of information about people who have previously come into the orbit of security agencies, it is not difficult to see the risks that it presents – notably to the notion of presumed innocence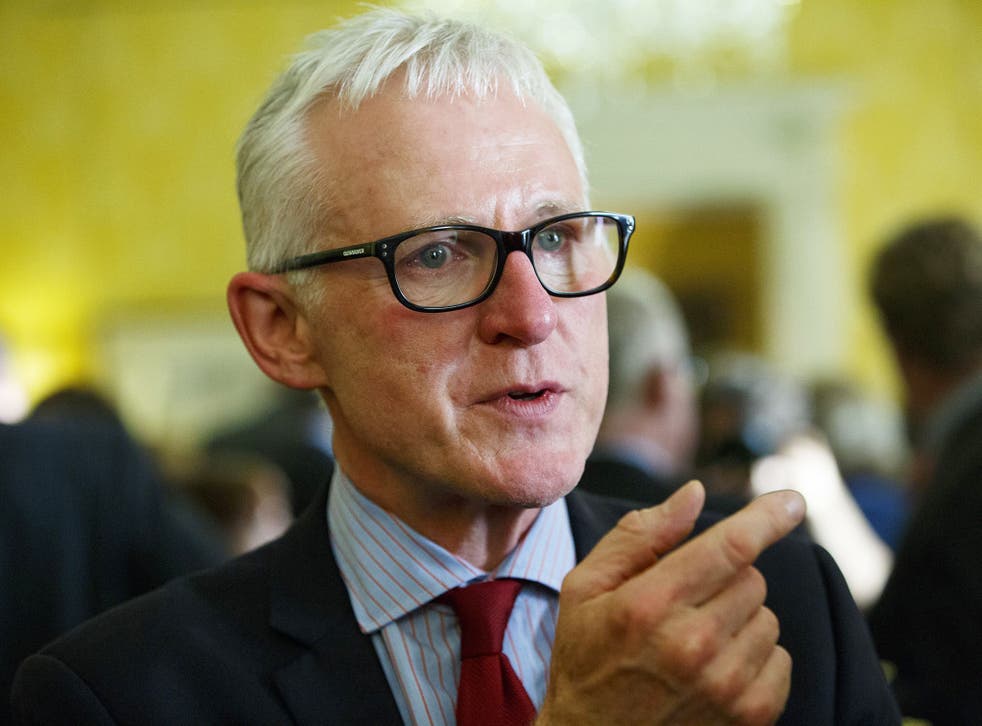 The extent to which society accepts a degree of surveillance by the state in return for the maintenance of security is a perennially vexed question.
In recent times, intrusive technology has increasingly been harnessed by the police to keep the public safe – in theory anyway. And while a minority argue that the constant presence of CCTV cameras, for instance, is objectionable as a matter of principle, the truth is that most citizens express support for their deployment.
However, it remains something of an anomaly that Britain, a country which places such an emphasis on the value of personal freedoms, is the CCTV capital of the world, with one camera for every 10 people.
If CCTV is the most visible element of the surveillance debate, then the indiscriminate retention of data by security agencies is the best hidden.
Today The Independent reveals that the police have continued to store mugshots of 20 million people, including many who have never been convicted of any crime, despite being told by the High Court six years ago that the practice was unlawful. The Government conducted a belated review last year, concluding that there should generally be a presumption in favour of retaining facial imagery, with the caveat that individuals should be able to apply (after six years in most cases; and after 10 in serious instances) to have the material deleted.
While ministers may argue that there is merit in the police keeping hold of information about people who have previously come into the orbit of security agencies, it is not difficult to see the risks that it presents – notably to the notion of presumed innocence. The realisation by an investigating officer than a person under suspicion already has a police file with their picture in it provides fuel to the "no smoke without fire" principle, even if that individual has never been convicted of wrongdoing.
Moreover, while it may on the face of it sound reasonable to place the burden of responsibility for seeking deletion on the subject of the retained data, such a policy flies in the face of reality. For one thing, many individuals are unlikely to realise that the police has retained – and can continue to retain – images of them. Others who are aware may feel that a request for deletion is an admission of having something to hide.
Indeed, it is often that very notion which lies at the heart of this debate. If an individual has done nothing wrong, say supporters of surveillance, why should they object to having their every move recorded on CCTV cameras or to their data being retained by the state's security apparatus. But that simplistic argument underplays not only the degree to which personal liberty is integral to the proper functioning of democracy, but also the potential for human prejudice to affect the effective operation of justice.
In short, while public confidence can be bolstered by the police's use of technology and its retention of relevant data, so it can be undermined by excessive surveillance and unwarranted storage of extraneous information. To call for an appropriate balance is not to suggest that the police's powers should be damagingly curtailed, but simply to recognise that civil liberties are more easily eroded than they are restored.
Norman Lamb, the chairman of the Commons science and technology committee, says he and his fellow panel members are ready to press the Home Office to develop a clearer framework to cover both the procurement and the retention of facial images.
That is wholly reasonable – as Mr Lamb says, there are at present "no real rules surrounding this"; and there plainly should be. Much as police forces must be able to get on with their jobs, these important matters of principle need to be thought through at a national level; not dealt with on the hoof by local police chiefs.
Register for free to continue reading
Registration is a free and easy way to support our truly independent journalism
By registering, you will also enjoy limited access to Premium articles, exclusive newsletters, commenting, and virtual events with our leading journalists
Already have an account? sign in
Register for free to continue reading
Registration is a free and easy way to support our truly independent journalism
By registering, you will also enjoy limited access to Premium articles, exclusive newsletters, commenting, and virtual events with our leading journalists
Already have an account? sign in
Join our new commenting forum
Join thought-provoking conversations, follow other Independent readers and see their replies