Corbyn's shadow cabinet reshuffle merely marks the beginning of rebuilding the Labour Party
Now that he is at the gates of power, it may be time to change tack. Perhaps an honourable acceptance of the Brexit vote is no longer worth it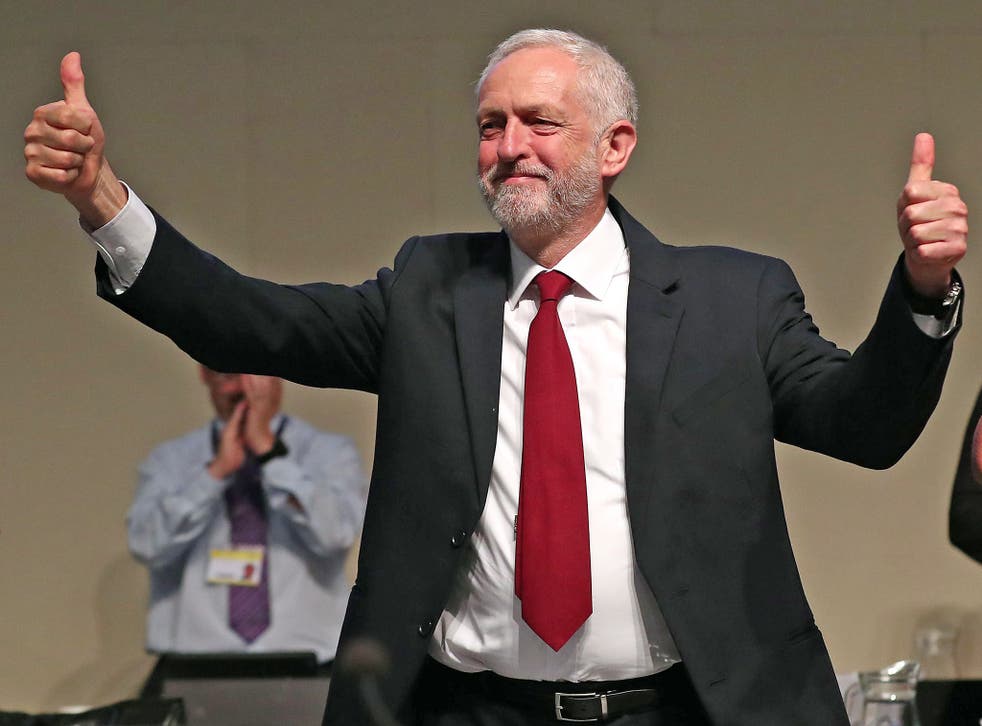 Not so long ago, Jeremy Corbyn had to approach inexperienced and obscure Labour backbenchers to join his shadow Cabinet because so many of the seasoned hands refused to serve under him, or rebelled so violently that he had no choice but to fire them.
The new girls and boys in the shadow Cabinet were mostly not even household names in their own kitchens, but that seems to have mattered little in the general election. Some, such as Angela Rayner and Jonathan Ashworth, did better than their older colleagues on either wing of the party. If Labour can put on 10 percentage points with one bunch of unknowns, then there is no necessary reason why the party cannot do so again.
The uncomfortable truth for vain politicians is that the public cares little about who occupies junior front bench jobs, either in the shadow administration or the real one. There's no doubt that Labour was missing the heft and appeal of the likes of Hilary Benn and Yvette Cooper during the election campaign, but so poor was the Tory alternative, and with so few personalities beyond Theresa May and Boris Johnson being paraded, that their absence hardly seemed to matter. Indeed they might well have made their differences with the leader all too clear, with the usual headlines about "damaging splits" following. Despite its run of unexpected success, Labour is not a united party.
It may take some time for the gossip mill and the ever-inquisitive parliamentary press corps to discover why relatively few of Mr Corbyn's vast stock of parliamentary enemies made the cut to his new look shadow Cabinet. The list of those who might have expected to return was substantial – Angela Eagle, Liz Kendall, Caroline Flint, Dan Jarvis, Yvette Cooper – though some voted the other day with that clever troublemaker Chuka Umunna, whose anti-Brexit amendment to the Queen's Speech was resented by the official Labour leadership.
Gloria de Piero and former interim Mayor of Greater Manchester Tony Lloyd are the best known of the bunch. They join the still relatively low-key Owen Smith as prodigal shadows. Others are freshmen and women propelled to the despatch box with no backbench apprenticeship, in a bold statement of the leader's faith in their abilities – and a possible eagerness to reward loyalty with patronage. Not, perhaps, such a new type of politics as some assume.
This was, then, something of a missed opportunity for Mr Corbyn. It was entirely understandable that he should not wish to dump loyal members of his shadow Cabinet who had to put up with so much going into the election campaign, not least the traitors' sneers in their own party. They, on the whole, did not flinch from the task, and proved the critics wrong. It would be unfair to demote them in favour of people who did nothing, in the eyes of Corbynistas, but rubbish the party and its leader for the past two years – and do the Tories' dirty work for them.
Even so, Labour will not achieve its goal of winning power without making the best use of the talents it has available to it. Jobs of some sort beyond select committee roles and the like could and should be found for those who Mr Corbyn will have to find it in his heart to forgive, if not forget.
These could be broad campaigning roles, or work on specific briefs, such as the Grenfell justice campaign, or on aspects of Brexit such as the rights of EU citizens. As Mr Corbyn might reply, politics is about more than the personalities – though skill in advocacy and rhetoric are handy – but he ought also to compromise with the bulk of his parliamentary party on policy too.
Popular as it was, Labour's manifesto for the recent general election was flawed and might not stand up to a more rigorous examination now that Corbyn is at the gates of power. Nowhere is this more the case than with Brexit. An honourable acceptance of last year's referendum result risks failing to respond to the shift in public opinion against EU withdrawal and towards a second referendum, as the consequences of a hard Brexit become increasingly apparent.
It is unlikely the Government, if it survives that long, will deliver anything like the Brexit deal Mr Corbyn and Sir Keir Starmer are pressing for. In such circumstances, they cannot continue with their support for Brexit on the basis of the 2016 vote. Sooner or later they will need to change policy, as well as add some of their more able personalities to the front bench. The work of rebuilding Labour is far from over.
Join our new commenting forum
Join thought-provoking conversations, follow other Independent readers and see their replies