Costa's recycling commitment is a vindication of The Independent's campaign to cut cup waste
There remains work to do if we are to bring pollution under control but changing public attitudes are shaping corporate and political policymaking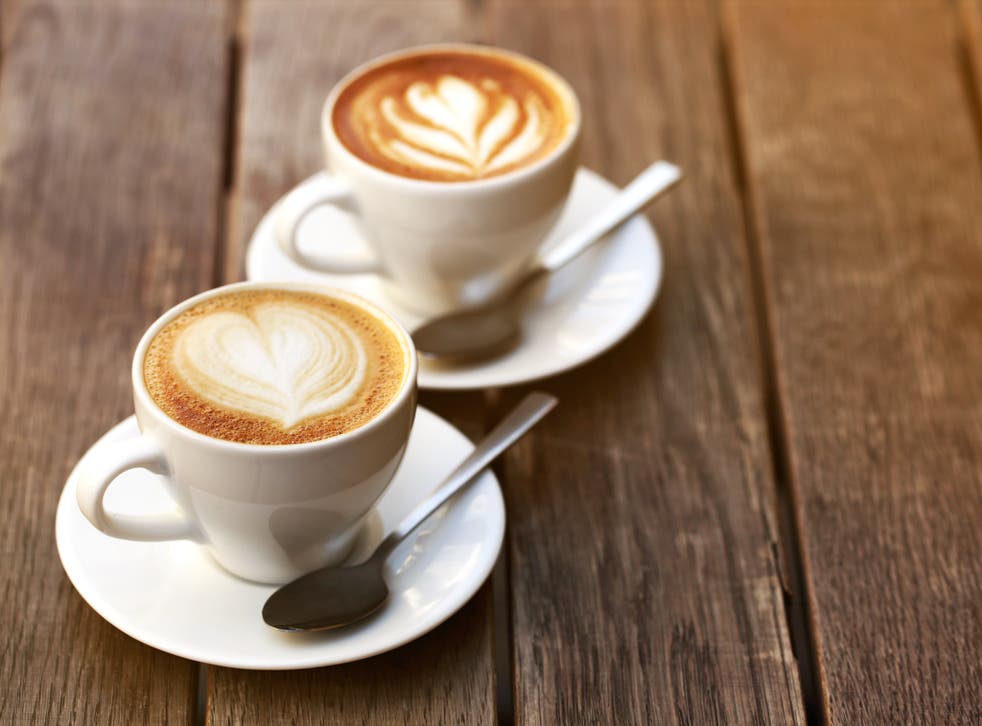 In January, The Independent launched its Cut the Cup Waste campaign. Our aim was to highlight the shocking number of disposable cups thrown away each year; to examine why it is that so few cups are recycled; and to keep up the pressure on politicians over the introduction of a tariff on single-use cups, the "latte levy".
Today, we welcome the news that Costa, which has more outlets in the UK than any other coffee shop chain, is committing to a programme of recycling on a huge scale. By 2020, it will recycle up to half a billion cups a year, the same number it serves to customers annually.
This is, by any measure, a hugely significant decision, and we urge other companies to follow suit. As Costa's executives point out, while the polyethylene plastic on the inside of cups makes them challenging to recycle, the main problem lies in making the collection and sorting of cups financially viable for recycling plants. Costa has agreed to pay a supplement to waste collectors in order to make the financial case.
The announcement follows hot on the heels of Waitrose's decision to phase out the use of disposable cups at its in-store cafes. Meanwhile, Starbucks continues to trial a 25p surcharge on drinks sold in disposables. This pluralistic approach has clear benefits, not least in encouraging entrepreneurialism. Still, the boldness of Costa's commitment to recycling stands out.
What all of this action demonstrates, of course, is the impact on corporate entities of changing public attitudes – and of pressure from the media and other campaigning groups. Just as public awareness of the dangers of CFCs helped to persuade policymakers to ban their use in the mid-1980s, so our understanding of the scale of the world's plastic waste problem is feeding through into corporate and political policy changes today.
That is all to the good.
Nevertheless, there remains work to be done. For one thing, if Costa's impressive pledge will cover a fifth of the paper cups we collectively throw away in this country each year, that still leave a staggering two billion that are likely to end up in landfill or incinerators. If the other major coffee shop firms were to match Costa's commitment, or take equivalent steps, that figure could be slashed much further.
Moreover, while it is absolutely right that we should massively increase the recycling of cups – and many other waste products for that matter – we should not lose sight of the need to change consumer habits by encouraging the use of reusable cups.
To that end, the government should rethink its present view that a mandatory latte levy is not necessary and that it is preferable for voluntary discounts to be applied when customers bring their own cup. The evidence suggests that this is the wrong approach: as we have seen with plastic carrier bags, the stick is stronger than the carrot in changing consumers' behaviour.
What's more, discounts are likely to have an adverse impact on independent coffee shops, which will not be able to afford to cut their margins. We should not solve one problem only to create another. A latte levy, recommended by the Commons' Environmental Audit Committee, is due to be considered afresh by the chancellor, Philip Hammond: it is to be hoped he will reach a positive conclusion.
If he does, we can feel confident that a combination of political intervention, corporate responsibility and shifting public attitudes will enable the UK to bring its cup waste problem under control.
There will, perhaps, remain cynics who wonder whether action by Britain is any more than a drop in the ocean compared with the mess being dumped into the planet's seas by fast-developing countries such as India, China and Nigeria. In fact, that creates an even greater imperative for developed nations not only to lead by example but to develop habits and technology that will make it easier – and more financially attractive – for others to follow suit.
The Independent will continue to campaign for measures that reduce plastic pollution further and that improve the global environment. We are grateful that our readers share our passion for green issues. And in the meantime, we raise a reusable cup to Costa's commitment to cutting its cup waste.
Join our new commenting forum
Join thought-provoking conversations, follow other Independent readers and see their replies