Removing the cradle of support for the economy can only be done slowly
Editorial: The vaccination programme is the obvious catalyst for growth but the chancellor must be cautious until there is firm evidence of economic recovery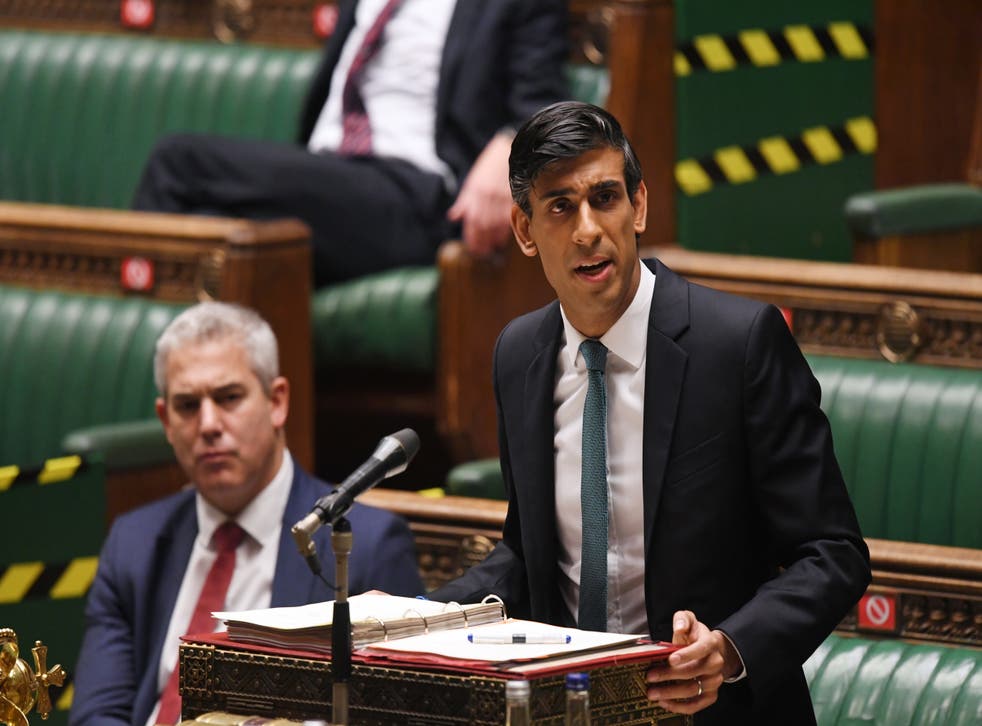 Poised like a coiled spring" is one of those phrases that is nowadays only used ironically, a bit like "Global Britain", "world-beating test-and-trace system",  or (even for its fans) "Arsenal Football Club".
A sense of irony, at least in public, is a handicap for central bankers, so we can only assume that the Bank of England's chief economist, Andy Haldane, seems entirely sincere in his optimism about economic recovery. He said: "The economy is poised like a coiled spring. As its energies are released, the recovery should be one to remember after a year to forget."
He had better be right. As he was composing his upbeat message, Mr Haldane probably had an inkling that the Office for National Statistics was about to report a 10 per cent drop in national income during 2020, with the sharpest recession since the "great frost" of 1709.
Join our new commenting forum
Join thought-provoking conversations, follow other Independent readers and see their replies