Whether the Government likes it or not, European courts will be part of any Brexit trade deal
With goodwill on both sides it could be possible create a body that would deal with disputes – perhaps something separate from the ECJ but associated with it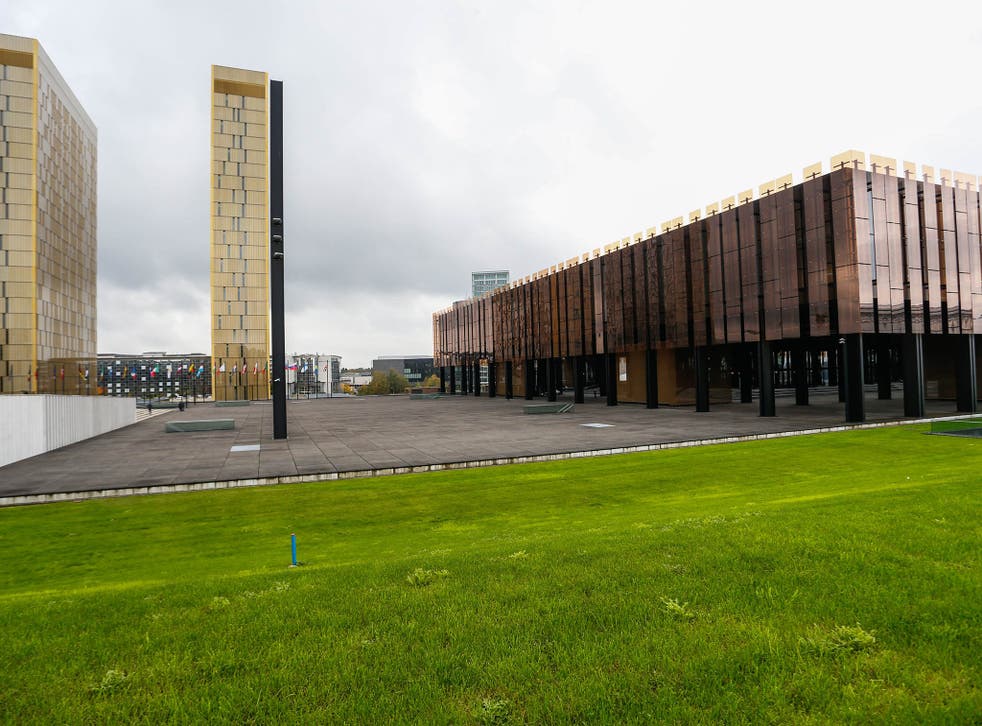 The Government publishes a series of five papers this week setting out its negotiating position ahead of the next round of Brexit talks, which start on 29 August. These papers, according to David Davis, the minister heading the UK team, are "all part of our work to drive the talks forward, and make sure we can show beyond doubt that we have made sufficient progress on withdrawal issues by October". He added that Britain was "putting forward imaginative and creative solutions to build a deep and special partnership with our closest neighbours and allies".
The October deadline matters because it is the next EU summit. Theresa May needs to get agreement from other EU leaders that sufficient progress has been made on three issues – residency rights, the bill that the UK will pay to the EU to meet outstanding obligations, and the Irish border – before trade talks can begin.
One paper to be published this week, on the way disputes will be handled once the UK withdraws from the European Court of Justice, will be particularly contentious. Leaving the jurisdiction of the ECJ is one of the Prime Minister's "red lines". However future trade relations with the EU – the "deep and special partnership" sought by David Davis – will have to be governed by some legal entity, and if it is not the ECJ, what would that be?
This difficulty has been highlighted by Sir Paul Jenkins, Treasury solicitor and head of the Government's legal services from 2006 to 2014. In an interview with The Observer he said: "If the UK is to be part of something close enough to a customs union or the single market to remove the need for hard borders, it will only work if the rules are identical to the EU's own internal rules. Not only must they be the same but there must be consistent policing of those rules. If Theresa May's red line means we cannot be tied to the ECJ, the Brexit treaty will need to provide a parallel policing system."
Sir Paul is an acknowledged Europhile, strongly opposing Britain's exit. He worked in Brussels and in an interview earlier this year he told Catherine Baksi: "I didn't have to spend very long there before I slightly fell more in love with the project, because it just makes sense. It's all terribly sad and a dreadful mistake."
He also made it clear that he is a supporter of Sir Keir Starmer, shadow Brexit secretary, who is in favour of the UK remaining in both the customs union and single market. But here he is making a practical legal point rather than a political one, and his warning should be taken seriously by the Government. Trade agreements, whatever they are, have to be policed by law. If the UK is to have a close trading relationship with the EU, European courts will inevitably be involved in that relationship. It is as simple as that.
With goodwill on both sides it could be possible create a body that would deal with disputes – perhaps something separate from the ECJ but associated with it. But as Sir Paul Jenkins makes clear, the rules would have to be the same. Thus the UK has acknowledged that the EU may need to retain oversight of customs controls at UK borders if frictionless trade is to continue. The danger is that an ill-tempered debate will destroy goodwill and make it impossible to reach a simple and practical deal. We would all be the poorer for that – and being poorer is not something the 52 per cent voted for in the referendum.
Register for free to continue reading
Registration is a free and easy way to support our truly independent journalism
By registering, you will also enjoy limited access to Premium articles, exclusive newsletters, commenting, and virtual events with our leading journalists
Already have an account? sign in
Register for free to continue reading
Registration is a free and easy way to support our truly independent journalism
By registering, you will also enjoy limited access to Premium articles, exclusive newsletters, commenting, and virtual events with our leading journalists
Already have an account? sign in
Join our new commenting forum
Join thought-provoking conversations, follow other Independent readers and see their replies