Government action on Sports Direct was laudable – but the future still looks bleak for the working poor
A real wage that is adjusted for inflation has hardly budged for most workers in a decade, and there seems little hope of salaries growing in the near future, as Brexit and an uncertain outlook for the world economy put steady downward pressure on the labour market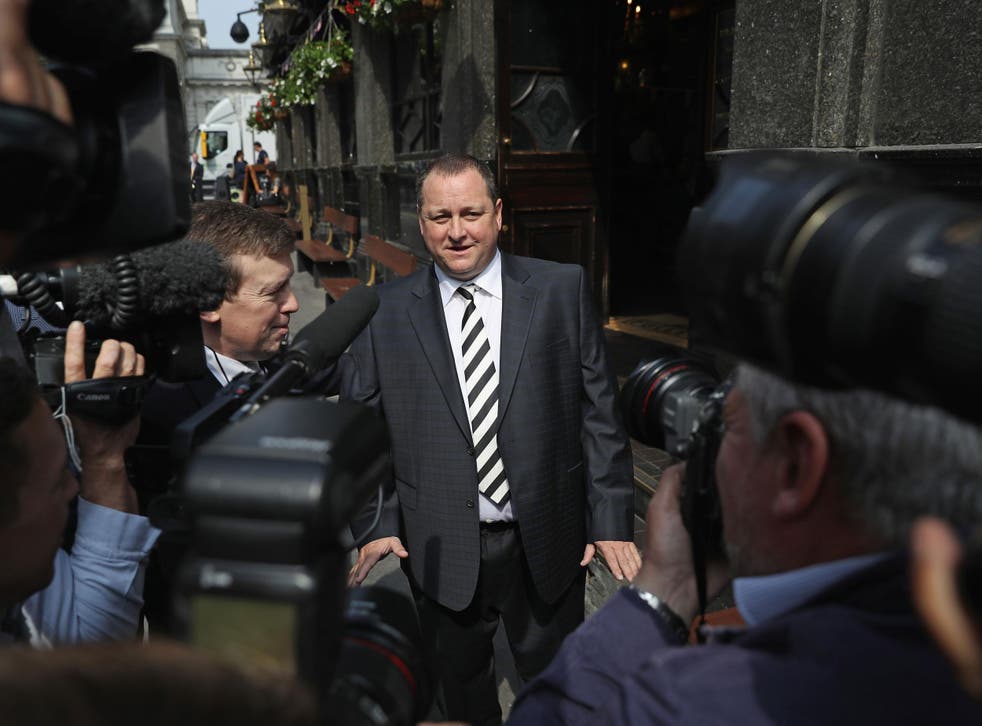 Never exactly a beacon of HR best practice, Sports Direct can make a mess of its approach to staff even when it is apparently trying to do the right thing. Reacting, at long last, to its reputation for running its operations "like a Victorian workhouse", according to the select committee that investigated it, the company has declared that it will offer its directly employed casual retail staff at least 12 guaranteed hours a week, rather than employing them on so-called zero-hour contracts. It may not be much, but at least that is a step closer to job security for many "working poor" families in the employment of Sports Direct. Perhaps they took notice of the Prime Minister's words about families who are "just managing" and her new Social Reform cabinet committee. Perhaps Sports Direct, and its majority shareholder Mike Ashley, just got bored with the criticism. Certainly they were willing to follow the recommendations of their legal advisers to change the way they went about their business.
However, the changes are not quite as radical as they seem. Twelve hours of guaranteed work in a 40-hour working week is not that generous or secure, and it certainly won't yield much of an income. In addition, the vast majority of the workers at the much-criticised Shirebrook depot are agency workers, and thus not even eligible for that sliver of assured work. Instead, they will find some of the more eccentric practices abolished, such as the "six strike system" for misdemeanours under which staff were given "a strike" for spending too long in the toilet, excessive chatting or taking a day off sick. Six strikes meant automatic dismissal. Sports Direct has already remedied its failings on paying the minimum wage. And that seems to be about it.
Demonised as Mr Ashley and Sports Direct are, they are hardly alone. A real wage that is adjusted for inflation has hardly budged for most workers in a decade, and there seems little hope of salaries growing in the near future, as Brexit and an uncertain outlook for the world economy put steady downward pressure on the labour market. It is true that such "flexibility" in the UK is one reason why there are so many Britons in work, but very often those at the bottom have to settle for a meagre income in return – and with it poor conditions and little job security. That is why Theresa May has highlighted it so much, though she has delivered little beyond encouraging words so far. As ever, younger workers are more likely to fall prey to exploitation, and, given the housing situation and the cost of higher education, their plight is fast approaching crisis point.
At base the problems of low wages, low skill levels and low productivity are intimately related; indeed they amount to more or less the same thing in economic terms. Passing tougher legislation on working conditions and the minimum, or living, wage, and pushing through enforcement of those laws is only part of the answer.
Britain, almost without anyone noticing, has become a chronically low productivity economy, one which enjoys relatively high levels of employment compared to, say, France, but also one where the world of work can be unnecessarily miserable, and rewards for it inadequate to maintain a standard of civilised life. It leads to sharp inequalities, poverty, poor health and a spiral of underachievement among the poor. Fixing this longstanding problem has eluded many governments for many decades. Ms May has shown herself aware of the social challenge, but there is no great sign that the modest changes at Sports Direct are the start of some revolution. Britain may be waiting for its pay rise for some time longer.
Register for free to continue reading
Registration is a free and easy way to support our truly independent journalism
By registering, you will also enjoy limited access to Premium articles, exclusive newsletters, commenting, and virtual events with our leading journalists
Already have an account? sign in
Join our new commenting forum
Join thought-provoking conversations, follow other Independent readers and see their replies