Harvey Weinstein is outrageously attempting to avoid taking responsibility for decades of abuse
The movie titan has pleaded for a second chance, as if seeking to give the impression that the unfolding scandal had exposed a single misdemeanour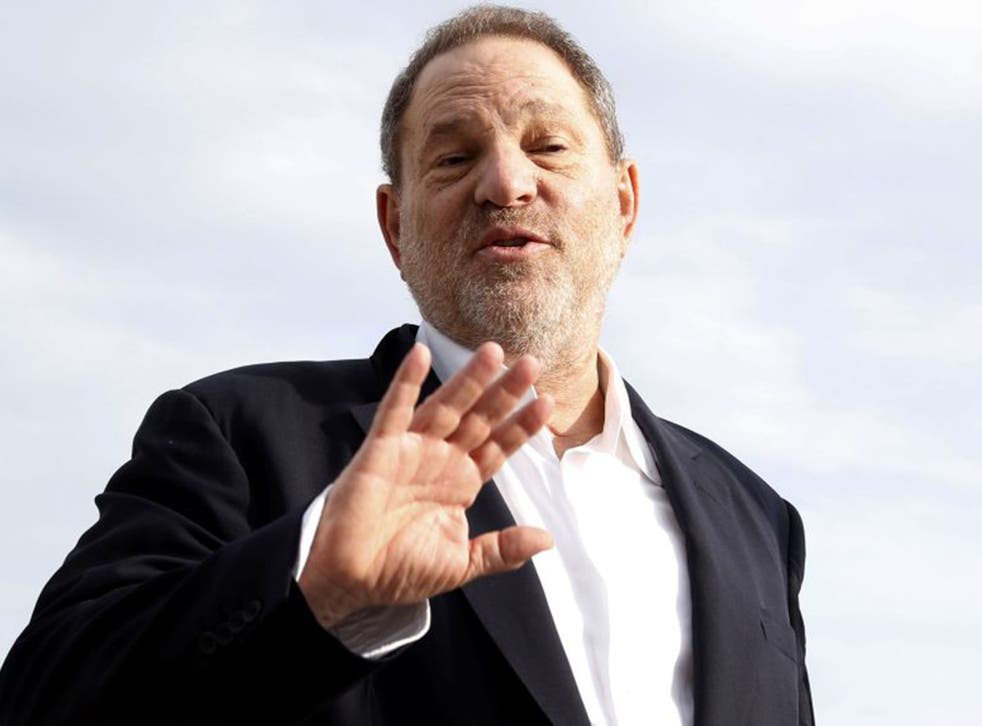 With every passing day Harvey Weinstein, once the doyen of Hollywood film producers, appears to face fresh allegations of sexual abuse. Some of the most famous actresses in the world have at last felt able to break their silence over unwanted advances by the co-founder of Miramax. Most seriously, Weinstein faces claims that he raped at least four women, including Rose McGowan, who says in addition that she told Amazon Studios about what happened to no avail. At the very least it seems indisputable that he has caused egregious damage to the lives of a significant number of women over whom he sought to exert gross power.
In Weinstein's case it is imperative that all those he scared, harassed, violated and assaulted come forward: there is plainly a need to expose in full the actions of this nasty man. Likewise, it is vital that police forces on both sides of the Atlantic investigate allegations of criminality with due rigour. By many accounts Weinstein has used his authority to get away with what might euphemistically be called inappropriate behaviour for years. That must not happen again: law enforcement agencies should follow the evidence trail to its rightful conclusion.
However, it is clear that Weinstein is not the only individual whose actions in this scandal require close examination. For one thing, his sexual advances towards young women were plainly enabled by colleagues who turned a collective blind eye, helped to arrange meetings and did not speak out. True, they no doubt felt afraid of losing their own jobs – but that only highlights further the abusive culture of fear that Weinstein's fall from grace has exposed. It does not mean that those who helped facilitate his behaviour can be absolved from their roles.
Harvey Weinstein: his accusers

Show all 42
Likewise, it would be quite wrong to imagine that Weinstein's power-fuelled abuse of women in the film industry is unique. Already names of other alleged perpetrators are entering the fray as victims come forward to tell of their unwanted experiences, and of the trauma they have suffered as a consequence. Hollywood's nasty secret – if, indeed, secret it was – has been blown apart.
The media has, in the end, played a role in exposing these particular horrors. Yet it also faces its own accusations, both of having failed to report earlier when whispers of Weinstein's brutishness were first heard and, even worse, of helping Weinstein smear those who refused his attempts to coerce them into sex. Such complicity is unforgivable.
But of course the media is not without its own Weinsteins; indeed, monsters in his image are not hard to find in every trade, every profession – each using their relative power to prey on the young and the vulnerable. Targets of abuse are not always women, but the vast majority are. They are victims of the entitlement that a great many men still feel to dominate through sex, and they are disadvantaged by the very fact that they live in a patriarchal society. Weinstein is far from a one-off; if only it were so.
Myleene Klass describes how Harvey Weinstein offered her a sex contract in 2010 interview
In responding to the ever-growing claims against him, the man who not so long ago was one of Tinseltown's greatest titans has told reporters he is seeking help for sex addiction, which is an outrageous attempt to dodge the reality of his behaviour. He has also pleaded for a second chance, as if seeking to give the impression that the unfolding scandal had exposed a single misdemeanour.
Most notably, perhaps, Weinstein has insisted through his representative that any sexual contacts he had were consensual. If Weinstein really believes that, rather than merely taking a position recommended by his legal team, it is an appalling thought in itself. However, it seems incredibly unlikely, reading the stories of the numerous women who have spoken of his conduct, that he could ever seriously be under that impression. Indeed it borderlines on absurd.
There should be no place for this sort of grossly exploitative behaviour in Hollywood; there should be no place for it anywhere. We all of us should call it out whenever we see it. But men especially must seek to recognise it, not only in others but also, perish the thought, in themselves.
Register for free to continue reading
Registration is a free and easy way to support our truly independent journalism
By registering, you will also enjoy limited access to Premium articles, exclusive newsletters, commenting, and virtual events with our leading journalists
Already have an account? sign in
Register for free to continue reading
Registration is a free and easy way to support our truly independent journalism
By registering, you will also enjoy limited access to Premium articles, exclusive newsletters, commenting, and virtual events with our leading journalists
Already have an account? sign in
Join our new commenting forum
Join thought-provoking conversations, follow other Independent readers and see their replies