Rise in hate crime is the product of our divisive age – social media giants must now step up to the plate
This kind of offence inflicts long-term emotional and societal damage, fracturing communities and depressing individuals to the point of self-harm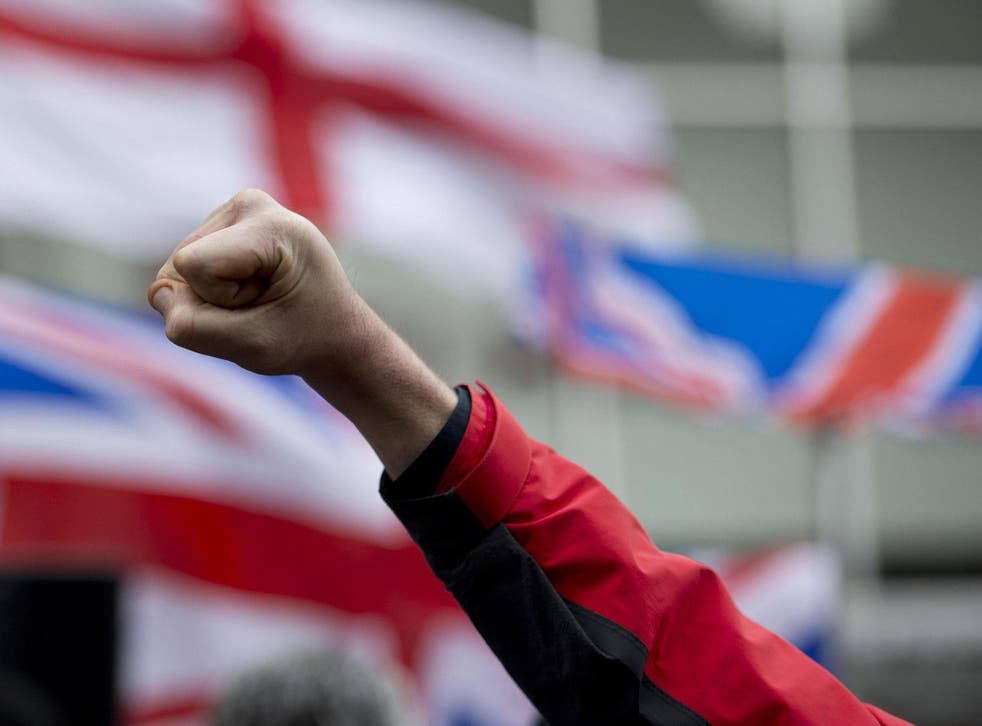 Hate crime takes many forms, and only in recent times has the language of hate begun to be afforded the same sort of consideration as physical violence or acts of discrimination, and encompassed all the groups – gender, disability, and race – who find themselves under attack.
The report of the All-Party Parliamentary Group on Hate Crime highlights what has been bleakly apparent for some time: hate crime is on the rise in Britain, and, in part, some of it can be attributed to the emotions stirred up by Brexit and the aftermath of the 2016 referendum. Or, rather, some of those leading the debate on Brexit have sent out entirely the wrong signals to their followers.
It might well be true that there is an increased willingness to report and to investigate hate crimes – a laudable fact in itself, and one that may have pushed the trend higher. It is also right to acknowledge that some communities have suffered a more marked increase in crimes in recent years compared with, say, the 1990s – the Jewish community, for example, where antisemitism has become a major issue of concern.
The ambit of hate crime has also been widened considerably, from race and religion, and rightly so, and this has also raised awareness of the problem of casual verbal abuse, or worse. The MPs find that, for example, women endure misogynistic abuse being hurled at them by men, including sexually explicit language. People with disabilities and with autism, shockingly and cruelly, are being targeted for abuse and financial and sexual exploitation through "mate crimes".
Some of these changes will inevitably inflate the figures, but it is entirely right that these groups should be included within the definition. No matter what statistical adjustments are made, the fact remains that hate crime is rising, it is too high in any case, and the effects, on individuals and on society, are widespread, lasting and insidious.
Only those who have experienced it can fully understand the upsetting, and sometimes devastating, impact of racial abuse. It is far too easy to minimise its effects, to write it off as mere insults or "banter". Some suggest that the police should not be concerned with such incidents, at the expense of "real" crime such as burglary or muggings. At best, it is wishful thinking or a well-meaning attempt to reassure; at worst it is a matter, in effect, of collusion. The only response to hate crime is to prosecute it.
Hate crime – violent language and actual violence against the person and property – inflicts long-term emotional and societal damage, fracturing communities and depressing individuals to the point of self-harm, and beyond. In many cases, personal health suffers.
Social media, as the health secretary Matthew Hancock has highlighted, has provided new and viciously efficient channels for abuse to be directed at vulnerable and blameless individuals. This is a particular problem that has, within a decade, emerged as a challenge of worldwide proportions, with globally dominant media giants failing in too many cases to take their responsibilities seriously. No one is expecting them to patrol every one of the billions of comments, messages, texts, selfies or videos that are circulated online every year. Media organisations find it difficult to moderate their comment sections. However, there can be no excuse for any media organisation to have been notified of online abuse of a child but then neglect to take action.
Independent Minds Q&A session on the Middle East, Trump, Syria and Isis
At the extremes, hate crimes and other social media actions prompt suicide, and MPs need to face up to that. Mr Hancock has shown a fine instinct for bold leadership in this field; but international pressure will be needed if the abuse of social media channels is to be restrained at last, and before more lives are lost.
Every media organisation has to take ownership of the way it covers sensitive issues, and the proliferation of "fake news". Brexit is a phenomenon that would have inevitably inflamed opinions, and militantly so in some cases. But we also know, from the assassination of Jo Cox onwards, how lies, half-truths, lazy assertions and plainly evil activities for some on the fringes (and even some purporting to be "moderate") have contributed to an atmosphere in which migration is seen as being at "boiling point". Since 9/11 there have been too many wilful attempts to tarnish the peaceful name of Islam. And there have been too many willing to blame the Jewish community for the actions of the Israeli authorities.
By the usual political standards, there have been far too many examples of distortion and agitation against all minorities, even desperate Syrian refugees fleeing from war. The MPs' report is only the latest baleful chronicle of the consequences.
Join our new commenting forum
Join thought-provoking conversations, follow other Independent readers and see their replies