If Trump loses both the establishment and the alt-right, who will he have left?
His hysterical response to Wolff's book publication appears to confirm everything the book accuses him of; meanwhile, we're left wondering how and why Trump and Bannon diverged so much on so many issues in so little time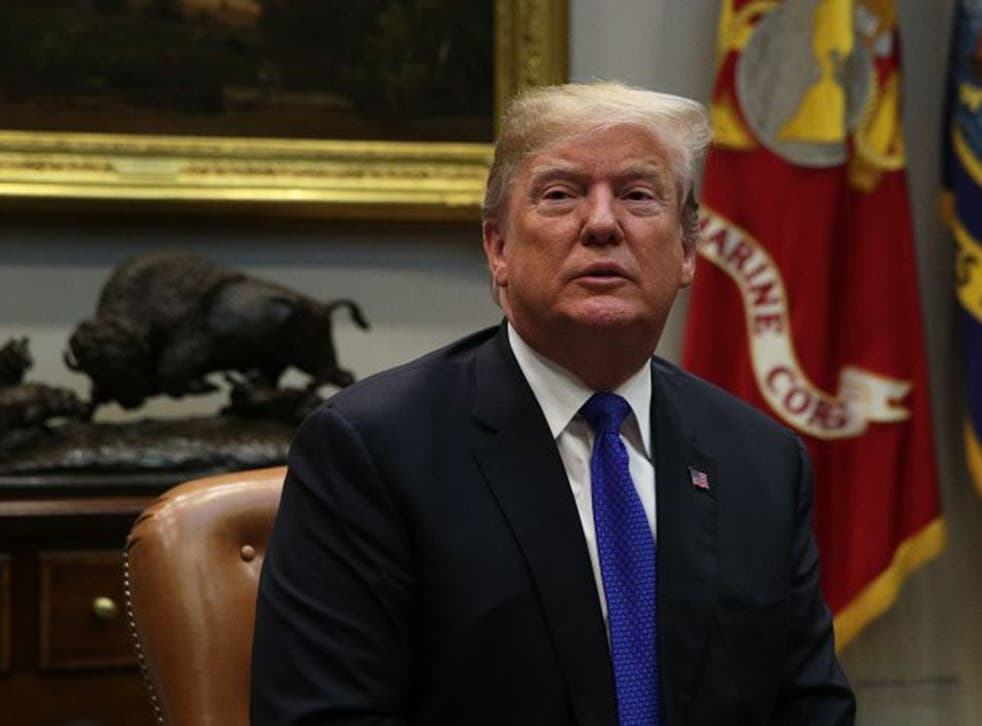 At the end of a tumultuous week for Donald Trump, it is reasonable to consider whether the allegations contained in Michael Wolff's explosive book – and the President's reaction to them – are the beginning of a great unravelling for the American leader.
There is no doubt that Wolff's account of the presidency's early months, and the campaign which led to Mr Trump's election, is utterly damning. He paints a detailed picture of a dysfunctional White House administration, led by a childlike man whose paranoia underscores his every move and who appears to have been befuddled by an election victory he didn't anticipate.
Gossipy asides naturally catch the eye: Ivanka's supposed hope to be president in the future and her mocking of her father's hair; Melania's unhappiness at the inauguration ceremony; Donald's own anger that the event had been snubbed by celebrities – all will satisfy those who are desperate to know more about the machinations of this extraordinary family.
The President's office denies all these claims and many others yet the White House faces two overriding problems: first is the sheer number of embarrassing allegations. Even if it turned out to be the case that not every detail were correct, it seems inconceivable that Wolff is the kind of fantasist that Trump wants to present him as. The weight of information in the book points, ultimately, to its veracity. More simply, it just rings true.
The second problem for Trump is that his hysterical reaction to the book's release absolutely backs up the character portrait that Wolff puts forward: by turns childish and paranoid, aggressive and disconnected from reality. By reaching immediately for lawyers to threaten an injunction, Trump will have helped to convince many who might have doubted that he is truly worried about Wolff's revelations.
Perhaps unsurprisingly, it is the contribution to the book by Steve Bannon, Trump's erstwhile ally, which has been its major, specific talking point. According to Wolff, the former White House chief strategist believed that a meeting between Donald Trump Jr and a group of Russians during the presidential race was "treasonous". This is a truly remarkable claim, especially with Robert Mueller's inquiry already hovering over the bones of that encounter.
UK news in pictures

Show all 50
Yet what is even more extraordinary than the precise words which have been attributed to Bannon is the apparent degree to which he and Trump have diverged. Ever since the President threw Bannon out of the White House, the latter's rage has been simmering. He has made comments indicative of his disappointment with the way Trump's presidency has turned. Now, it seems his anger has boiled over. The fact that he has not denied Wolff's claim is telling indeed.
Trump's approval ratings remain in the doldrums. His great tax reform victory has not won over a sceptical public, which is no surprise given that it plainly benefits the very wealthy more than anyone else. The support from elements of his base may for now remain loyal but it cannot be the case for many that their backing is unconditional.
The danger for the White House now is that Bannon's attack on Trump – and especially his contention that the President's own son betrayed his country – will, despite all the stout denials, signal a shift in the attitude of the so-called alt-right, that motley collection of nationalists, extreme libertarians and others who saw Trump as a shining beacon. If the President cannot maintain support from those quarters, he is surely done for – sooner or later.
On the other hand, this is the man who has cried "fake news" from the moment he entered 1600 Pennsylvania Avenue. He will shout that motto louder than ever in the face of Wolff's allegations and perhaps that will be enough to convince those who see in every criticism of their President an establishment plot. Certainly it would be ironic indeed if a book by a journalist, rather than the investigations of the Justice Department, were the straw that broke the camel's back.
One thing's for sure though – this camel has got the most almighty hump.
Register for free to continue reading
Registration is a free and easy way to support our truly independent journalism
By registering, you will also enjoy limited access to Premium articles, exclusive newsletters, commenting, and virtual events with our leading journalists
Already have an account? sign in
Join our new commenting forum
Join thought-provoking conversations, follow other Independent readers and see their replies