Jacob Rees-Mogg promotes the opportunities of 'not getting Brexit done'
Editorial: The government has accepted that there is an economic cost to leaving the EU. This is progress of a sort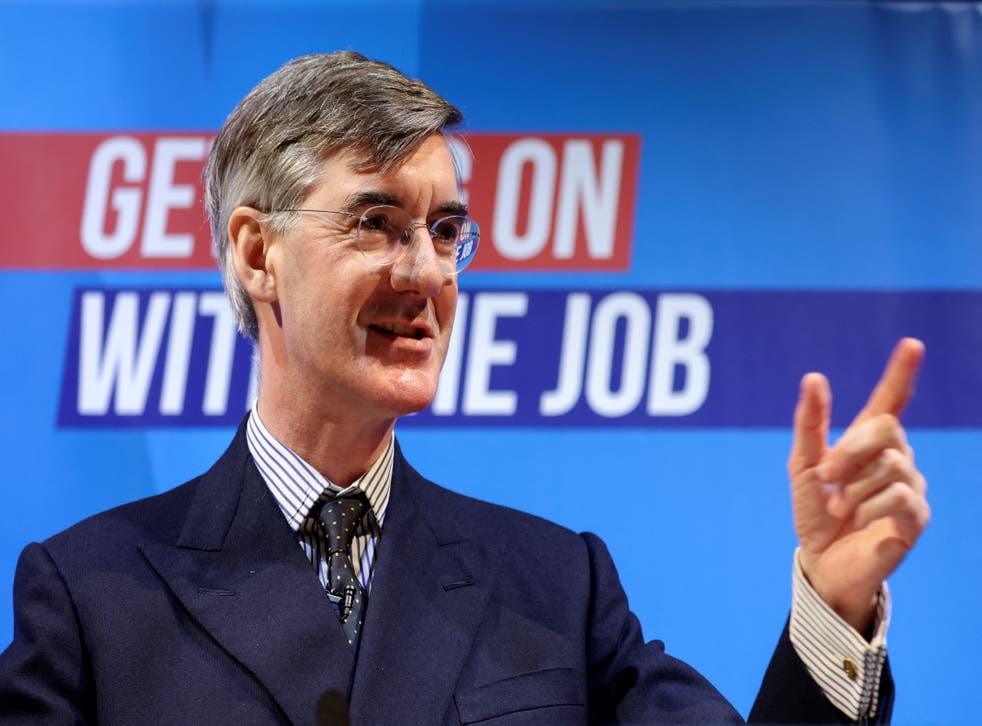 It has come to something when Jacob Rees-Mogg, minister for "Brexit opportunities" in Boris Johnson's cabinet, sounds like an Independent editorial.
But on Thursday, when Mr Rees-Mogg announced that planned border checks on food coming to the UK from the European Union had been scrapped, he said the controls "would have been an act of self-harm".
In a written statement, he said: "The remaining import controls on EU goods will no longer be introduced this year – saving British businesses up to £1bn in annual costs." In other words, not getting Brexit done would save British consumers a significant amount of money.
Join our new commenting forum
Join thought-provoking conversations, follow other Independent readers and see their replies