The return of commercial whaling in Japan is a reminder that even the most progressive of states have their moral frailties
Whales are sentient creatures and have as much right to exist in Japanese territorial waters as the humans who will soon be hunting them to death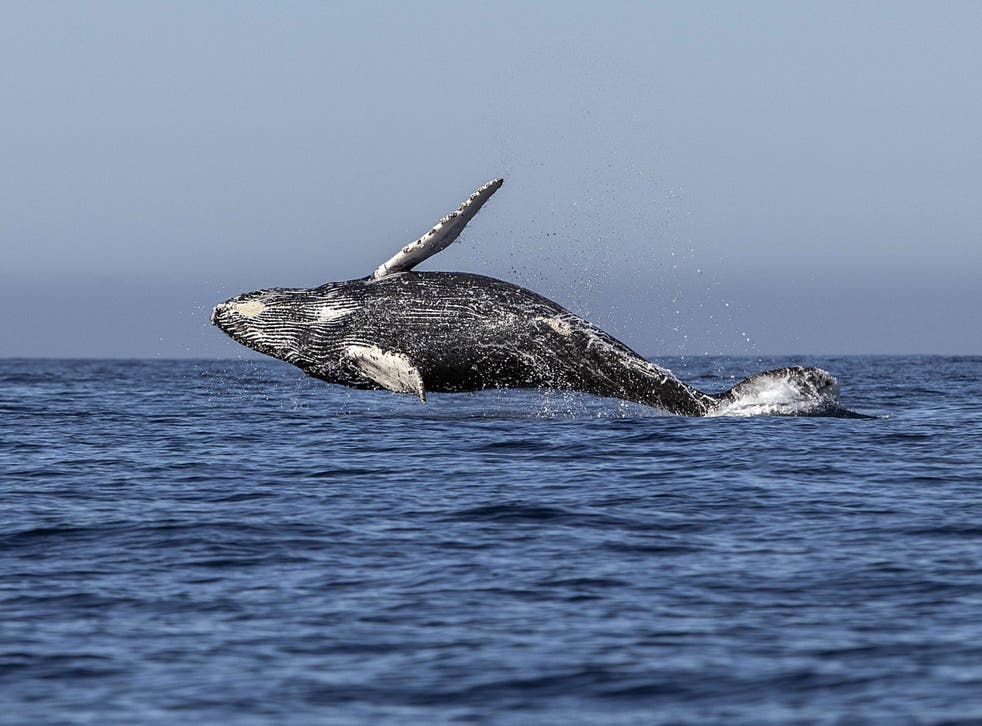 Back in the days before environmentalism became a matter of existential concern for the human race, one of the earliest of campaigns was, in the popular slogan, "Save the Whales". The international ban on commercial whaling that eventually arrived in 1986 was a welcome success both in its own right and as an example of how public pressure and action could bring about change. It was an example to be followed in many other areas, up to and including the recent Paris accords on climate change.
The whales, then, were saved – but not forever. The decision by Japan to withdraw from the International Whaling Commission and its hunting ban is a deeply disappointing one, and shows how the fight for life on Earth can never be permanently won. Like the secession of the United States from the Paris treaty on climate change, the election in Brazil of a populist environmental sceptic, and failures in Westminster to control Britain's plastics consumption – it shows how the mission to save the planet is a permanent and global one.
It is no coincidence those nations so keen on resuming "scientific" whaling, such as Japan, Norway and Iceland, are the ones with the strongest historical and cultural links to whaling. They are also among the richest nations in the world – with no need to rely on harvesting cetaceans for food – and, usually, the most conscious of their international and environmental obligations. They are a reminder that even the most progressive of states have their moral frailties. For whales are intelligent, sentient creatures and have as much right to exist in Japanese territorial waters as the humans who will soon be hunting them to death, and that much closer to extinction. Like so much of the trade in endangered species, they are being threatened because of mankind's primitive beliefs or whims.
It is easy then to be pessimistic about the future of conservation and the planet itself. And yet it would take a huge shift of power structures around the world to effect change, even in undemocratic societies. China, for example, remains the greatest polluter on the planet but also the greatest pioneer in the manufacture of electric vehicles. The replacement of Donald Trump with virtually any conceivable rival would radically return America to a position of global leader. Even Brexit, contentious as it is, could deliver greener standards in British life, or at least so some ministers would have us believe. The same forces that in recent decades have helped restrict whaling, reduce CO2 emissions from previous trends and brought us cleaner sustainable energy are still at work. It is no moment to give up on the whales' future on planet Earth, or indeed the future of the human race.
Register for free to continue reading
Registration is a free and easy way to support our truly independent journalism
By registering, you will also enjoy limited access to Premium articles, exclusive newsletters, commenting, and virtual events with our leading journalists
Already have an account? sign in
Register for free to continue reading
Registration is a free and easy way to support our truly independent journalism
By registering, you will also enjoy limited access to Premium articles, exclusive newsletters, commenting, and virtual events with our leading journalists
Already have an account? sign in
Join our new commenting forum
Join thought-provoking conversations, follow other Independent readers and see their replies