Jeremy Hunt's diagnosis is right, but he's yet to find a successful cure for the ills of the NHS
The Health Secretary must not be blind to the obvious fact that working conditions for too many NHS staff are unacceptable, and that has led to many choosing to ply their trade elsewhere. Now is the time to ask his Government for greater investment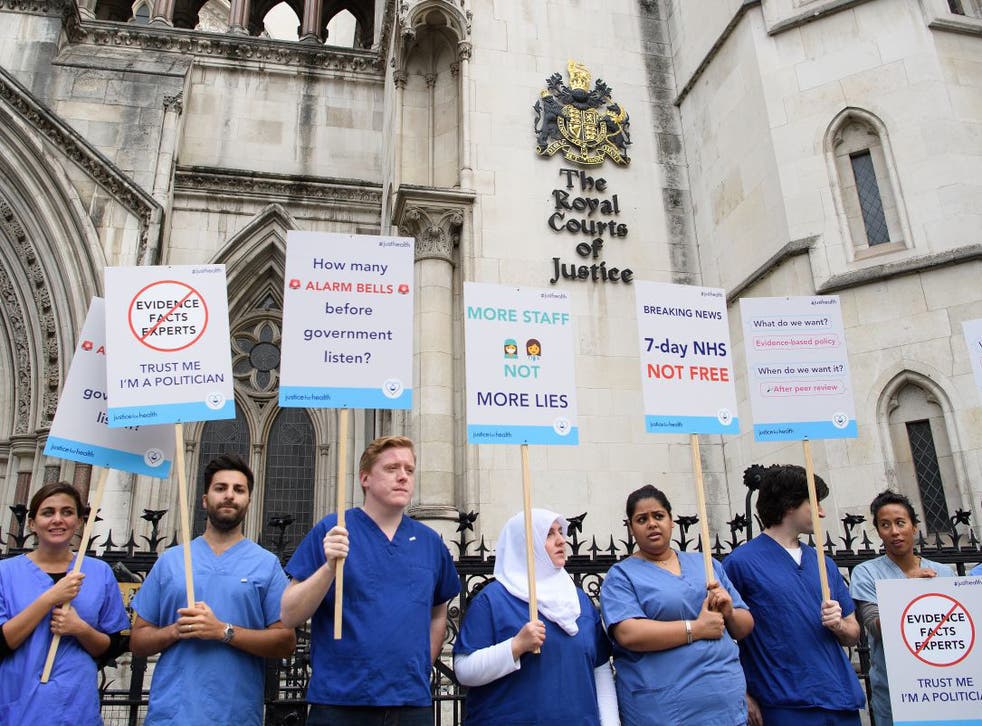 Among the many surprises of Theresa May's first Cabinet, Jeremy Hunt's retention of the health brief may have paled by comparison to the elevation of Boris Johnson or the unceremonious ditching of George Osborne. But many in the medical profession were left aghast that the man who had fuelled such ire among junior doctors was left in place to continue an ever more antagonistic debate.
The outcome of the EU referendum has thrown questions over the future of the NHS into even sharper focus. Mr Hunt used his speech at the Conservative Party conference to set out his unwavering belief that he has the necessary answers. One thing seems clear: he isn't planning to change his course on the big issues.
In particular, the Health Secretary reiterated his commitment to the "seven-day NHS", arguing that survey after survey has shown the need to improve weekend care. Junior doctors may argue the toss about the statistics, but fundamentally Mr Hunt is right to say that patients want – and should have – the same level of care on Saturdays and Sundays that they get during the week. His demand that junior doctors call off the threat of strike action for good is unlikely, on its own, to cut much ice. But Mr Hunt knows there is less sympathy with medics now than there was six months ago. And with legal challenges to the new NHS contacts faltering, he is confident that his vision of progress will soon become reality.
His conference commitment to open up more places to train new doctors is a reminder not only of the need to deal with current shortages in the profession, but also that, despite all the recent wrangling, there remain more would-be medical students than there are university places for them. With a dearth of doctors globally, it makes sense for Britain to be less reliant on employing overseas staff (albeit that those currently serving the NHS so well must not be made to feel unwelcome).
Jeremy Hunt on latest strike
Indeed, as Mr Hunt made plain, without employing doctors from abroad the NHS would not, at the moment, be in a position to function at all. It is important that the number of doctors employed in the NHS rises in real terms too: patients don't much care where their doctor was trained, they simply want more of them.
As to the requirement that doctors will be required to work for the NHS for at least four years after they have been trained, it is not an unreasonable quid pro quo – though it is likely to further inflame the junior doctors' dispute. Jeremy Hunt must not be blind to the obvious fact that working conditions for too many NHS staff are unacceptable, and that has led to many choosing to ply their trade elsewhere. Long shifts (and unpaid overtime) are worked in creaking buildings, sometimes with inadequate equipment. Training 1,500 extra doctors in Britain each year will not in itself cure those ills.
It is a shame, also, that Mr Hunt has not addressed the related question of nursing numbers, which have risen somewhat since 2013 but which may be dented by the closure of NHS bursaries for those wishing to study nursing or midwifery degrees. Doctors invariably shout louder than nurses about their lot, but it is one of the NHS's great secrets that it is the latter who pick up a great deal of the slack. Spending vast sums on agency workers, whether they are doctors or nurses, makes absolutely no sense. Mr Hunt's commitment to increasing doctor numbers should be extended to other categories of NHS staff too.
In pictures: Junior doctors protests in UK

Show all 10
There will inevitably be some who doubt that the Conservative Party can ever be trusted with the NHS, and whose opposition to any proposals for its evolution under the Tories is based on political ideology. Yet it is manifest that the service must change if it is to meet the demands of the modern world. And, bitter pill though it may be to swallow, Mr Hunt is right when he says that advancement isn't based simply on the Government writing ever bigger cheques. Yes, the NHS must be properly staffed – but it must also be smarter about its use of resources and do more to avoid mistakes which lead to expensive litigation.
That said, if the NHS needs better management, so concomitantly it needs well-directed capital investment too. Now that the Chancellor has signalled a modest loosening of the purse strings, perhaps Jeremy Hunt could request a cash injection.
Register for free to continue reading
Registration is a free and easy way to support our truly independent journalism
By registering, you will also enjoy limited access to Premium articles, exclusive newsletters, commenting, and virtual events with our leading journalists
Already have an account? sign in
Join our new commenting forum
Join thought-provoking conversations, follow other Independent readers and see their replies