Lockdown easing is a symbol of victory – but the war is far from over
Editorial: The infection rate is bound to rise with the unlocking of society, so the authorities must hope that the public continues to exercise restraint, endures the unseasonably cool temperatures, and keeps on taking the jabs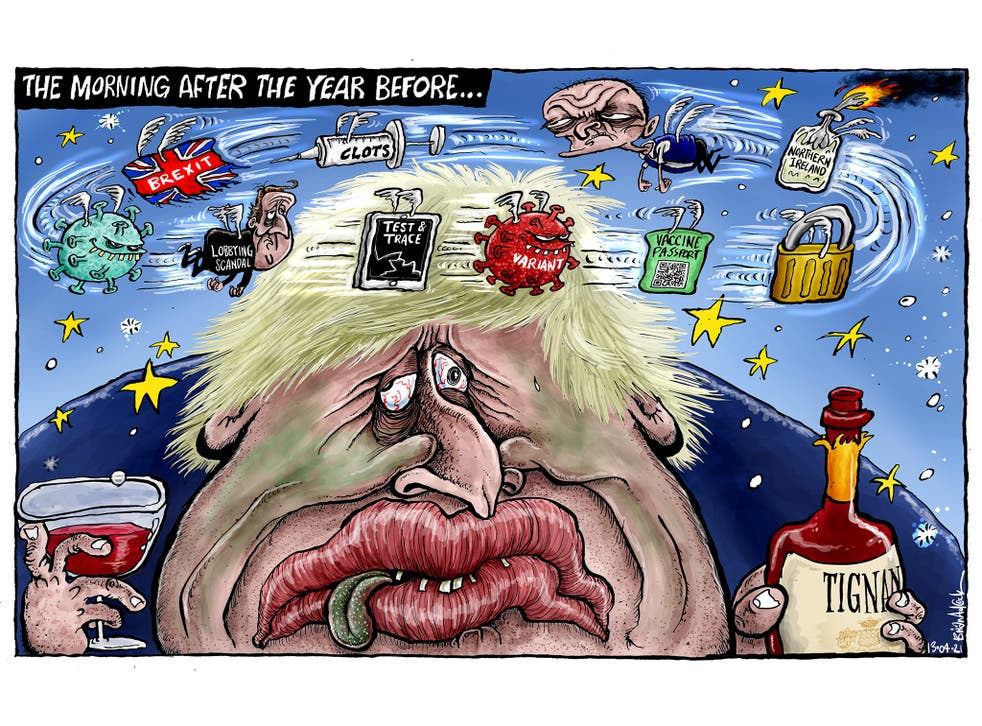 As someone once almost said, this is not the end, but it is the beginning of the end – of the national Covid lockdown, that is. It has ruled Britons' lives, more or less uninterruptedly in many places, for more than a year. All the pints sunk, the haircuts gotten, the gym workouts sweated through, the monitor lizards and tapirs gawped at in newly reopened zoos – all represent small symbols of victory in a war of attrition with a sub-microscopic deadly foe. And they feel good.
But the victory is far from complete. Like the weather, the warm sunshine is all too often rudely interrupted by hailstones and chill winds, there to remind us that the difficult times are far from over. The very fact that thirsty citizens have to sup their draught ale wearing a fleece and a flat cap on pre-booked tables in beer gardens is a useful corrective to any euphoria that might otherwise erupt across the land. It's not over.
Far from it, in fact. The infection rate is bound to rise with the unlocking of shops, pubs, restaurants and the rest, so the authorities must hope that the public continues to exercise restraint, endure the unseasonably cool temperatures, and keep taking the jabs. It would not take much indiscipline, or much of a slowdown in the vaccination rate, to see the welcome plunge in Covid cases and deaths start to flatten out or even tick up again.
Join our new commenting forum
Join thought-provoking conversations, follow other Independent readers and see their replies