Sajid Javid is right to take urgent action against cross-Channel people-smuggling
So far there have been no reports of drownings, but the route is plainly dangerous and the humanitarian priority must be to deter people in France from trying to make the crossing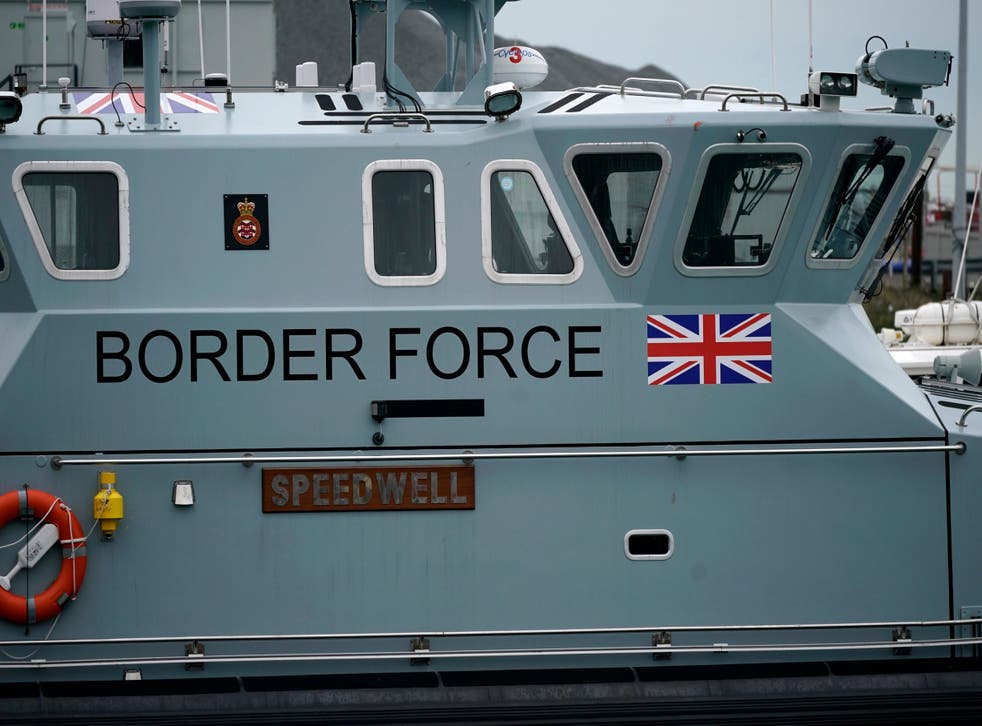 About 100 people crossing the Channel in small boats have been detained by the British authorities in the four days since Christmas. This is a worrying new trend, and Sajid Javid, the home secretary, is right to take it seriously.
In terms of pure politics, he was probably right to cut short his holiday to deal with the problem. Immigration, especially illegal immigration and asylum seeking, is a sensitive subject and the first condition of public confidence in the system is that politicians are seen to be in command of it.
We should not, therefore, be too cynical about Mr Javid's ambition to succeed Theresa May as Conservative leader and prime minister. If politicians are attuned to public opinion, and seek to anticipate and respond to it, that is usually good for democracy.
The main danger of Mr Javid's headline-grabbing declaration of a "major incident" is that, by drawing attention to the growth of people-smuggling in unsafe boats across the Channel, he will encourage more desperate people to attempt it. However, that is an inevitable price of preparing to take action to deal with the problem, which has in any case been growing in recent months.
Charities and Border Force officials were aware of a sharp increase in crossings in November: the use of new illegal routes often spreads by word of mouth in different migrant communities before they are closed down. Currently, the use of this route seems to be mostly by Iranians, apparently paying large sums of money to people-smugglers trying to get them across busy shipping lanes.
So far there have been no reports of drownings, but the route is plainly dangerous and the humanitarian priority must be to deter people in France from trying to make the crossing. That means co-operating with the French authorities to disrupt the people-smuggling networks and to monitor the French coast.
As with the attempts to prevent illegal migration through the Channel Tunnel – the success of which seems to be one of the factors driving the new boat crossings – this means a forward border concept, by which the British authorities take up much of the burden of enforcement on French soil. This is easier while the UK and France are both members of the European Union, but there is no reason why such co-operation should not continue after Brexit.
And it means, for example, a tougher approach to tech companies that are enabling criminal activity. If Facebook and its WhatsApp subsidiary are being used by people-smugglers, as we report today, governments have a right to require them to assist in the fight against crime. The UN International Organisation for Migration reports that criminals promising passage to Europe to people in developing countries are responsible for prostitution, slavery and thousands of deaths. The tech giants need to accept that they are not neutral agents in such activity.
Mr Javid has been criticised in some quarters for striking anti-immigrant poses for the sake of his personal ambition. This is probably unfair. It would be more dangerous to allow anti-immigrant sentiment to be whipped up if the government failed to take early and effective action to control illegal crossings and the criminal gangs who sustain that inhuman trade.
Join our new commenting forum
Join thought-provoking conversations, follow other Independent readers and see their replies