Modern slavery remains in Britain and ordinary people encounter it far more often than they might guess
How can such abuses happen "in plain sight", in high streets and towns throughout the UK? Partly it is surely because of their very audacity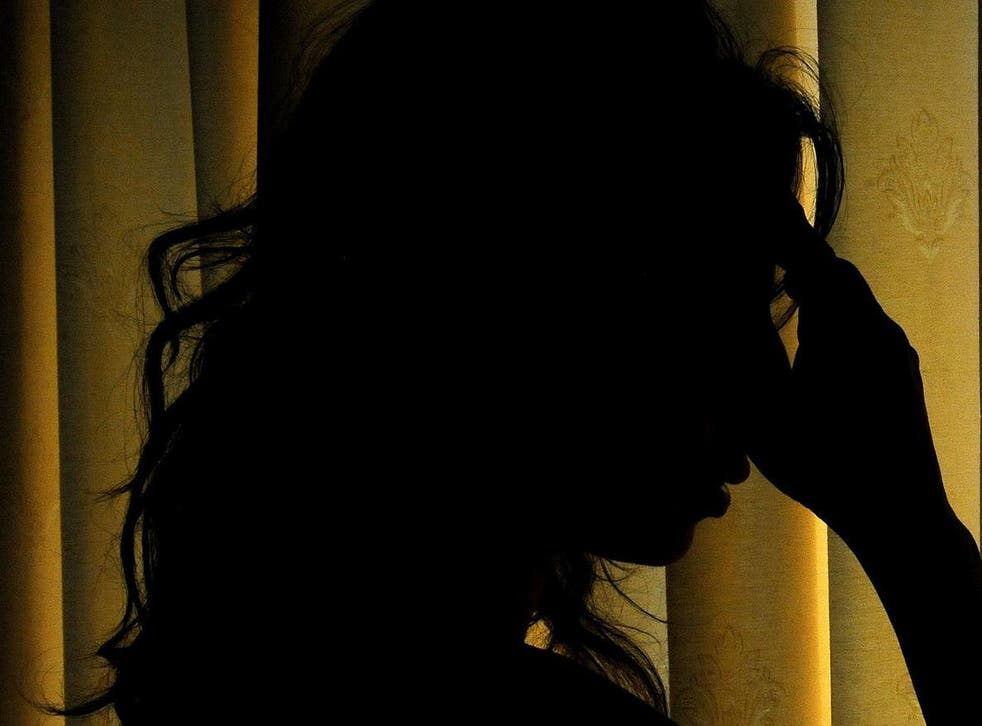 The Independent's exclusive report on the extent of the modern slave trade in town centre nail bars is a powerful and chilling reminder that this inhuman practice is taking place not in some faraway land of plantations of which we know nothing, but here, today, and in this country.
As a case study, it speaks volumes about the banality of these crimes against human rights. The gang leaders and victims came from Vietnam, one of the main centres for the trade, along with Albania, Nigeria, Romania and Poland. The victims were young women or girls, they worked in a "cash-only" trade – just as the young men in the £5 manual car washes do – and those running the businesses were doing well out of this branch of the "informal" economy.
Slavery is more common than we would wish to accept in agriculture, the construction trade, begging and the sex trade. Such enterprises, themselves often of dubious legality, are used to launder money from cannabis factories – also often staffed by slaves or near-slaves – and other criminal activity, including further people trafficking and illegal migration. These crimes happened to be committed in Bath, Cheltenham, Burton-on-Trent, Gloucestershire and Derbyshire – not necessarily the first places that come to mind when the word "slavery" is mentioned.
And so a handful of the estimated 130,000 involved in the modern slave trade, as perpetrators and victims, have faced justice or been liberated from their bonds.
The question immediately arises: how can such abuses happen in plain sight, in high streets and towns throughout the UK? Partly it is because of their very audacity. A passer-by, a customer at a nail bar or someone casually getting their car cleaned might assume that such a visible activity must necessarily be legal, even if run strictly for cash (hardly a new phenomenon). We do not expect to trip over serious violations of human rights in Georgian town centres.
UK news in pictures

Show all 50
Over the past decade, the authorities have taken a more serious view of these cases, but frequently encounter a wall of silence or outright obstruction in their investigations, such is the hold the gangsters have over their charges. Without passports, other documents, phones or even very much cash, and usually with poor or nonexistent English and no one to turn to, the people being held as slaves themselves cannot be blamed for their predicament. They are, as one police officer involved put it graphically, "tied by invisible chains". Still, that is all the more reason for the Independent Anti-Slavery Commissioner and the police to be given the resources they need to combat this social evil.
Yet consumers as citizens have obligations too. If the fees charged to clean a car or manicure nails or provide sexual services are suspiciously low, then that is a substantial clue as to the wages of those doing the work and their true status. Of course, there are many nail bars across the country being legitimately run by enterprising people who have come to Britain and set up successful businesses. But we also must keep our eyes open for those who could be being exploited.
There is a simple course of action if one suspects that modern slavery is going on – to call the Modern Slavery Helpline on 08000 121 700. There can be few crimes that are so serious and yet which the public encounter so often. Though still poorly understood, there is nothing inevitable or excusable about modern slavery, nothing that can be simply blamed on immigration, and a great deal that can be done very easily to reduce it.
Register for free to continue reading
Registration is a free and easy way to support our truly independent journalism
By registering, you will also enjoy limited access to Premium articles, exclusive newsletters, commenting, and virtual events with our leading journalists
Already have an account? sign in
Register for free to continue reading
Registration is a free and easy way to support our truly independent journalism
By registering, you will also enjoy limited access to Premium articles, exclusive newsletters, commenting, and virtual events with our leading journalists
Already have an account? sign in
Join our new commenting forum
Join thought-provoking conversations, follow other Independent readers and see their replies