The £10,000 payment to a paedophile in Newcastle is morally complicated and problematic
Many of those working in the field feel that what happened in Newcastle with this payment 'crossed the line', and that alone is reason to find some greater clarity about these tactics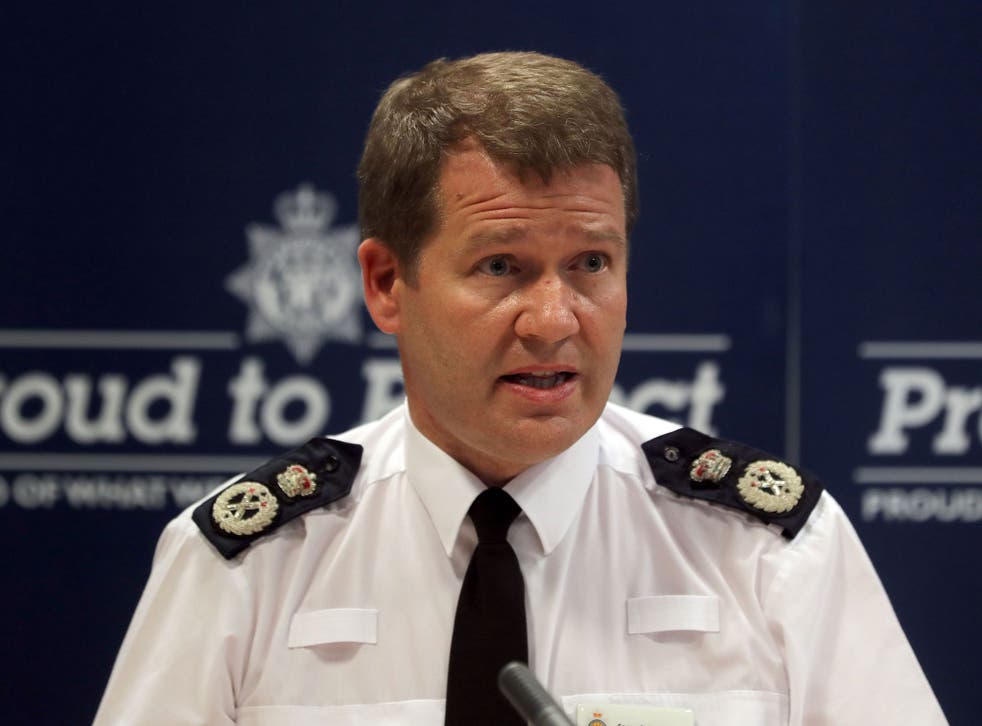 The fundamental practical question in the Newcastle child grooming case that the police have to answer is this: was it, as the police maintain, absolutely necessary to use a convicted paedophile in order to put the dangerous and vile individuals who were convicted of rape and other serious offences against young girls behind bars.
Northumbria Police could not be more adamant that it was indeed essential. Their source was the "jumping off point" for the investigation, and was not, the police assert, involved in illegal activity himself. The police also deny that the informant was taking girls and young women to so-called parties. There seems to be no suggestion on any side that the man was some kind of agent provocateur.
Of course it is a hypothetical question, and what was going through the minds of the police officers concerned can only be speculated upon. Perhaps they felt that the investigation would be smoother, and the evidence collected more damning if such an agent was used.
They may have feared that a high-profile prosecution of a large gang might have collapsed embarrassingly if the evidence was somehow thought to be unreliable or patchy. This is especially a danger in child abuse cases because of the trauma victims suffer, and the wrenching effects on their families and friends. The motivations of the police, in other words, may have been quite sound, even honourable, from a practical point of view.
Newcastle convictions: 'The idea of the police paying a child rapist may appear morally repugnant'
Even so, there have been many other cases – too many – in other towns and cities across the UK where such tactics didn't have to be used, and a more conventional type of police work led to convictions. In some cases, such as Rotherham, it was a journalist – Andrew Norfolk of The Times – who persevered and gathered the material that, eventually, led to action. So it is not always necessary or essential to have a central informant as such, still less to pay a substantial amount of money to one.
Even if it were conceded that the use of informant "XY" was practically essential, was it morally right? This is a tough call, and one where it is wrong to have individual police officers or chief constables making a call. The Home Office, in consultation with the Association of Chief Police Officers and the children's charities, for example, should draw up some guidelines about where such subterfuge should be deployed. Many of those working in the field feel that what happened in Newcastle with this payment "crossed the line", and that alone is reason to find some greater clarity about these tactics. There is also the danger that a clumsy use of informants could actually jeopardise an inquiry and reduce the prospect of convictions.
The law is not usually concerned with the kind of moral judgements that drive media commentators or even the police. If rules of evidence and police procure are broken, if there is contempt of court or so-called "chequebook journalism", then even the best motivation for such failings will offer no defence, and a prosecution of predator paedophiles in turn may fail. With that, the chance of justice and redress for victims would be lost.
In the Newcastle case, the use of a paid informant may not have justified the ends, because the ends – conviction of 18 child abusers – could have been achieved by other means. That, though, may not always be the case, and the police themselves need assurance that the way they pursue such cases will not in the end prove counterproductive, practically or morally. No one wants to see violent paedophiles get away with their crimes for the sake of procedural or purely legal failures because their evidence is thought to be tainted by financial gain.
Register for free to continue reading
Registration is a free and easy way to support our truly independent journalism
By registering, you will also enjoy limited access to Premium articles, exclusive newsletters, commenting, and virtual events with our leading journalists
Already have an account? sign in
Register for free to continue reading
Registration is a free and easy way to support our truly independent journalism
By registering, you will also enjoy limited access to Premium articles, exclusive newsletters, commenting, and virtual events with our leading journalists
Already have an account? sign in
Join our new commenting forum
Join thought-provoking conversations, follow other Independent readers and see their replies