The NHS requires desperate reform and a Health Secretary who is able to carry it out
As the NHS creaks under the triple pressures of rising demand for instant services, a growing population living longer with chronic health conditions and falling investment in real terms, the appetite for supporting a free at the point of access service available to all is waning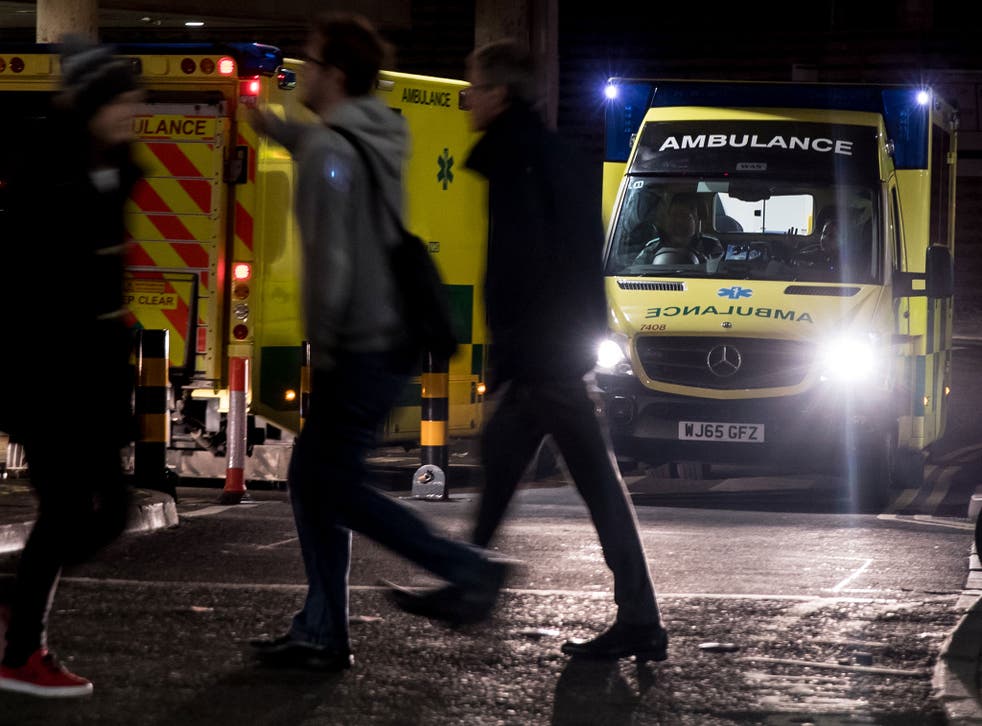 The desperate story of Iris Sibley, an 89-year-old woman who was trapped on hospital ward in Bristol for six months despite being medically fit enough to leave, due to the lack of social care available to support her and her 90-year-old husband, is no longer an aberration. Cases like hers are symptomatic of the crisis that has engulfed the NHS and social care system, and which is now increasingly seeping into the daily business of British politics.
A month after the Red Cross let off a distress flare, warning of "humanitarian crisis" in our health service, the fight to save the NHS has turned into a battleground. Jeremy Hunt, the Health Secretary, remains in post despite an eye-wateringly long list of tactical transgressions that would have seen any other previous minister off months ago, but the crises within the service mount up without a solution.
A&E departments are full, leaving ambulances lined up outside, some forced to close due to midwinter pressure; hospital bed space is at a premium as cuts to local government budgets play out in reduced availability of social care for older or infirm patients; doctors are quitting the business or moving abroad; and, now, the recipients of the service are losing their patience.
As the NHS creaks under the triple pressures of rising demand for instant services, a growing population living longer with chronic health conditions, and falling investment in real terms, the appetite for supporting a free at the point of access service available to all is waning. As we report today, a new survey has found that an almost equal percentage of Britons would be happy to pay upfront charges for some NHS care as would be willing to pay more income tax to sure the long-term future of the health service in its current form.
Various bogeymen identified by politicians such as Mr Hunt – this week, for example, it is the negligible burden that so-called "health tourism" places on our doctors – no doubt account for this change in mood.
Nevertheless the NHS is still perceived as the ultimate national treasure, and its commitment to universality – now the core value under question – is the primary reason for that.
The most sensible response to the dual crises emerging in both the health and care sectors, as posited by a number of politicians, including most recently Labour's Andy Burnham, is the creation of a single system of care and support that embraces both medical and other health and wellbeing services. This would also have the beneficial effect of tackling such issues as mental health at the same time as physical health – an important factor in making savings for the service and preventing future, costly health conditions from occurring. The medical cost of loneliness is, in itself, remarkable. If social care worked effectively, how much might that save clinicians over, say, a 50-year time period.
Ironically for those who wish to preserve the founding ideals of the NHS as a service free at the point of use – and that includes this title – the integration of health with care might be achieved more easily if charges were levied on health services, as the two sectors would begin to work in a more similar economy. Nevertheless, that is neither an argument in favour of capitulation on the concept of universality, nor an indication that the era of free healthcare for Britons is over.
The NHS does need reform; without it, it simply will not be able to cope with the pressures put upon it. The education of patients and when and, more importantly, when not to use specific services is one important step. Another is the greater use of pharmacists and medical assistants in roles that were once reserved for fully trained doctors, but which do not require such a level of expertise.
Finally, the removal of the artificial, politically created boundaries between health and care is long overdue and the single biggest barrier to preserving the NHS that British voters still, in the majority, will fight to preserve. A politician bold enough to manage such a transition would be healthily rewarded for their courage and foresight.
Join our new commenting forum
Join thought-provoking conversations, follow other Independent readers and see their replies