Jeremy Hunt's plans for more midwives and nurses will not save the NHS
Hiring new staff is plainly necessary – but even in these austere times the Government's failure to keep on top of appropriate staffing levels is inexplicable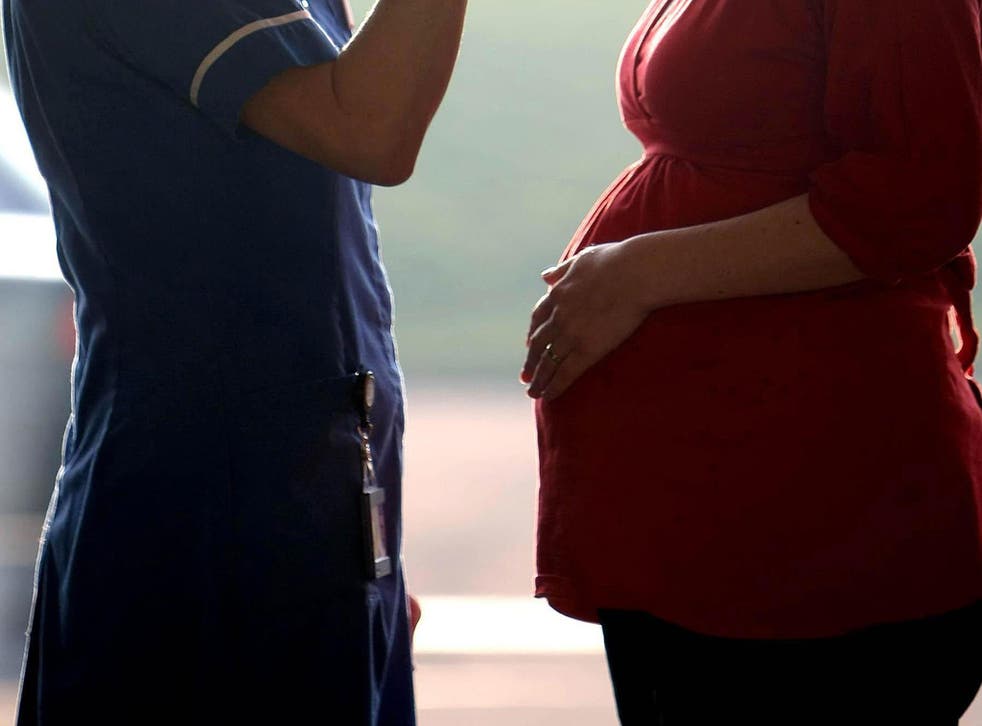 Whatever the outcome of Brexit negotiations, and however the UK's presumable departure from the EU pans out in the long run, we can be almost certain of one thing: the health of the NHS will continue to be the major, domestic policy challenge for ministers over the next decade and probably longer.
It was arguably the Prime Minister's utter entanglement in an ill-thought out social care policy that left the Conservatives without a majority after last year's general election. And while many eyes have been on Brussels in the past six months, a significant number of NHS hospitals have been quietly despairing at the grim effects of winter on emergency healthcare – effects that are more or less the norm nowadays.
Jeremy Hunt, who refused to budge from his role as Health Secretary in Theresa May's chaotic cabinet reshuffle in January, plainly believes he is the man who can turn the creaking health service around. Not only that but, having convinced the Prime Minister that he should take on responsibility for social care as well, he is staking a claim to be the leader of a revolution in the way the health of the nation is maintained.
Jeremy Hunt: When NHS frontline staff signed up for medicine, they knew about the pressurised environment they were getting into
He may not be vastly popular with the public but at least there is a sense of forward-looking ambition – which is more than can be said for some of his colleagues, whose ambition appears to lie in a determination to return Britain to a version of the 1950s.
Then again, some would argue that the NHS was – putting aside medical advances – a more effective system then than it is now.
Mr Hunt's announcement that more than 3,000 additional places on midwifery training courses are to be made available over the next four years is undoubtedly welcome. The move follows a plan unveiled last year to significantly increase the number of nurses in the NHS too – potentially upping the overall size of the nursing workforce by 25 per cent.
But both measures are ultimately a belated recognition of the remarkable level of stress that the health service has operated under in recent years. Hiring new staff is plainly necessary – but even in these austere times the Government's failure to have kept on top of appropriate staffing levels is inexplicable.
What's more, announcing that more training places will be created is not the same as filling them. In that context, the pay rise announced this week for nurses is key – and, again, overdue. It is a shame that the Government does not appear willing also to reconsider the 2016 decision to scrap bursaries for student nurses, which has undoubtedly put off many from taking up this vital vocation.
There is also of course – as there is with everything – the question of Brexit in all this. The NHS has long relied on recruitment of trained and experienced staff from abroad, including EU countries. It remains to be seen what the long-term impact of our departure from the European Union will be; but the prospect of it has already led to a significant downturn in the number of EU citizens expressing an interest in working here. And who can blame them?
UK news in pictures

Show all 51
Overarching all these matters, however, is the fundamental conundrum of how to fund an ever more expensive health service at a time of economic uncertainty and in the face of an ageing (and obese) population.
Mr Hunt has raised once again the possibility of a hypothecated tax, which would go directly to the NHS, by-passing any pie-cutting by the Chancellor. The Health Secretary says at this stage it is simply an option that requires further consideration – but by raising it in media interviews, he may be foreshadowing a row with Philip Hammond that could rumble on and on.
Ultimately, it goes without saying that there are no easy answers to ensuring the NHS is in a fit state to meet present and future challenges. Emergency services are evidently failing to cope with major influxes of patients in the winter; while GP services are under enormous strain too. As for social care, we appear nowhere near a long-term solution – in fact, it's not entirely clear we really understand the problems in that arena.
More midwives will make a difference to maternity care. But more thought and more money will be needed if we are to see a genuine renaissance in the fortunes of the NHS.
Register for free to continue reading
Registration is a free and easy way to support our truly independent journalism
By registering, you will also enjoy limited access to Premium articles, exclusive newsletters, commenting, and virtual events with our leading journalists
Already have an account? sign in
Register for free to continue reading
Registration is a free and easy way to support our truly independent journalism
By registering, you will also enjoy limited access to Premium articles, exclusive newsletters, commenting, and virtual events with our leading journalists
Already have an account? sign in
Join our new commenting forum
Join thought-provoking conversations, follow other Independent readers and see their replies