It makes sense to tighten the rules on advertising sweets to children
Jeremy Hunt, the health secretary, is right that the rules on advertising products that are high in fat, sugar or salt need to be updated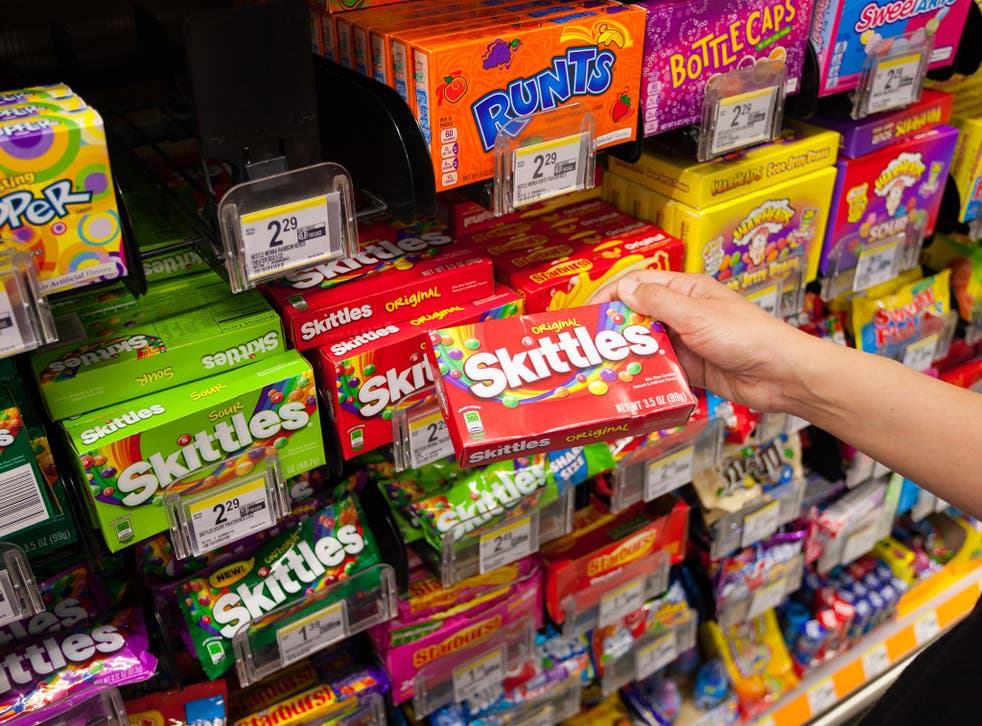 As a liberal newspaper, The Independent is surprised to find itself supporting the nanny state regulation of the sale of sweets. We believe in free markets and consumer choice, but we also believe in evidence-based public health policy.
So we think it is right that the advertising of food that is high in fat, sugar or salt should be banned on children's TV, in the press and online. And we are sympathetic to Jeremy Hunt, the health secretary, if, as reported today, he wants to tighten the law.
It is suggested that he would like to ban the sale of sweets near supermarket checkouts and ban all TV advertising of high fat, sugar or salt foods before the 9pm watershed. The first would be a largely symbolic law as most supermarkets already observe a ban – Tesco started it in 1994. But the second would cover an obvious gap in the current rules.
A study by the Institute for Fiscal Studies this week found that about a third of the food and drink adverts seen by children are for high fat, sugar or salt products, shown in non-children's programmes before the watershed.
However, we have some liberal, evidence-based reservations about such policies designed to promote healthier eating. Mr Hunt is also reported to be in favour of banning two-for-one offers on junk food. We are not convinced that the law ought to be involved in the minutiae of retail pricing. Would "three for the price of two" be acceptable? Would not "25 per cent off" encourage people to buy more than they need?
And we have our doubts about the definition of "junk food". Many ready meals are high in fat, sugar or salt but if they are packaged as luxury, gourmet or finest ranges they escape the snobbery directed at cheap foods.
Generally, the nutrient profiling model devised by the Food Standards Agency to define "high fat, sugar or salt" products for the purposes of the advertising ban, seems to have a broad consensus behind it. But should we be happy with a definition of unhealthy products that excludes "diet" fizzy drinks, for example?
UK news in pictures

Show all 50
Finally, we need to be aware of the limits to the effectiveness of banning advertising. There is no question that it reduces consumption. We do not really need academic studies to confirm it: companies would not pay to advertise if it did not influence consumer behaviour.
But there is a bigger question over the health benefits of the existing policy. While sugar is a proven problem for children's teeth, fat is more complicated. The problems of childhood obesity may be more to do with total consumption and lack of exercise.
Still, sweets cannot help and it makes sense to decide collectively, through our laws, to minimise consumption if possible. Some of the measures being contemplated today smack of gesture politics, but Jeremy Hunt, who becomes the longest serving health secretary on Monday, may know more than he seems to about managing public opinion.
Join our new commenting forum
Join thought-provoking conversations, follow other Independent readers and see their replies