Warm words about cutting teacher workloads is the easy part, Mr Hinds
The new Education Secretary is wise to try to make teachers' lives easier, but ultimately he must deliver, through them, for their pupils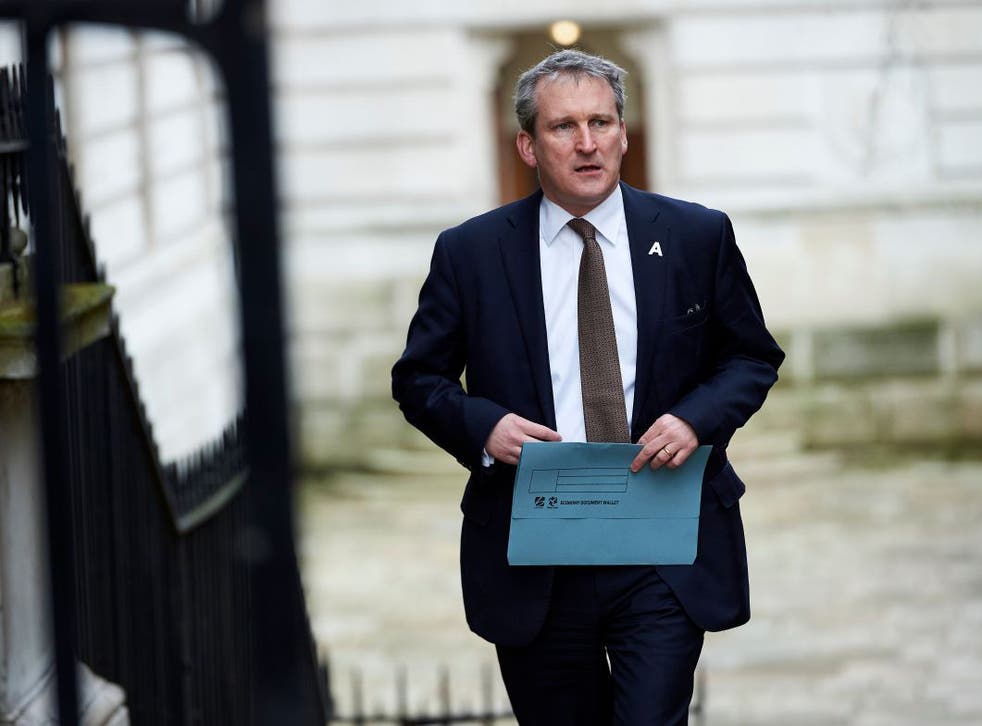 Damian Hinds, the new Education Secretary, has undergone the initiation familiar to many new teachers. At the Association of School and College Leaders conference today some of his charges became restive and a more experienced person had to step in to restore order.
Geoff Barton, the general secretary of the headteachers' union, intervened to tell off heads and deputy heads for "shouting things out" and jeering at the minister. Some of the delegates were frustrated, apparently, with Mr Hinds' answers on the subject of schools funding.
No one can deny that teacher recruitment is a real problem in schools – one of many pressing issues overshadowed by the Government and media obsession with Brexit. But, given that Mr Hinds has not been in post long enough to make the case to his cabinet colleagues for more public spending, he did what he could today.
He promised a reduction in teachers' workload, which is – apart from pay – one of the main things that puts off new recruits and drives away those already recruited. Teachers will no doubt believe it when they see it, but there is good work being done by, for example, John Blake at Policy Exchange on how they could spend less time preparing their own materials if there were better quality ready-made resources.
UK news in pictures

Show all 50
Mr Hinds backed up his workload pledge by confirming that he will not announce new tests or changes to the curriculum during this Parliament. This is rather different from the "permanent revolution" style of his predecessor but two, Michael Gove. While this may reassure teachers a little, parents and pupils ought to be wary of a lack of reforming zeal.
Politically, it may be wise to start as Secretary of State for Education by giving teachers some of what they want. The Independent supported much of what Mr Gove tried to do, but recognised that his failure to take the teaching profession with him quickly limited his attempts to raise standards.
In the end, however, if Mr Hinds is to make anything of his tenure, he will need to try to spread the success over the past two decades of London state schools to the rest of England. Extending that improvement in the life chances of pupils, especially non-white and working-class pupils, beyond the capital may require some tough conversations with teachers and teaching unions.
Unsurprisingly, teachers tend to be annoyed by suggestions that they are a conservative "producer" interest in the public sector, at odds with the "consumer" interest of pupils and parents. But the best teachers know that they need accountability, testing and a sense of push from outside their classrooms.
Mr Hinds is right to start by trying to win the confidence of teachers, but he will eventually be judged on the results he achieves, through teachers, for their students.
Register for free to continue reading
Registration is a free and easy way to support our truly independent journalism
By registering, you will also enjoy limited access to Premium articles, exclusive newsletters, commenting, and virtual events with our leading journalists
Already have an account? sign in
Register for free to continue reading
Registration is a free and easy way to support our truly independent journalism
By registering, you will also enjoy limited access to Premium articles, exclusive newsletters, commenting, and virtual events with our leading journalists
Already have an account? sign in
Join our new commenting forum
Join thought-provoking conversations, follow other Independent readers and see their replies