The cancellation of Boris Johnson's trip to Moscow puts Britain in its place in the world
The Foreign Secretary's diary change may be an important dose of reality, but it does pose the question: what is the point of Britain's chief diplomat if no one trusts him to be diplomatic?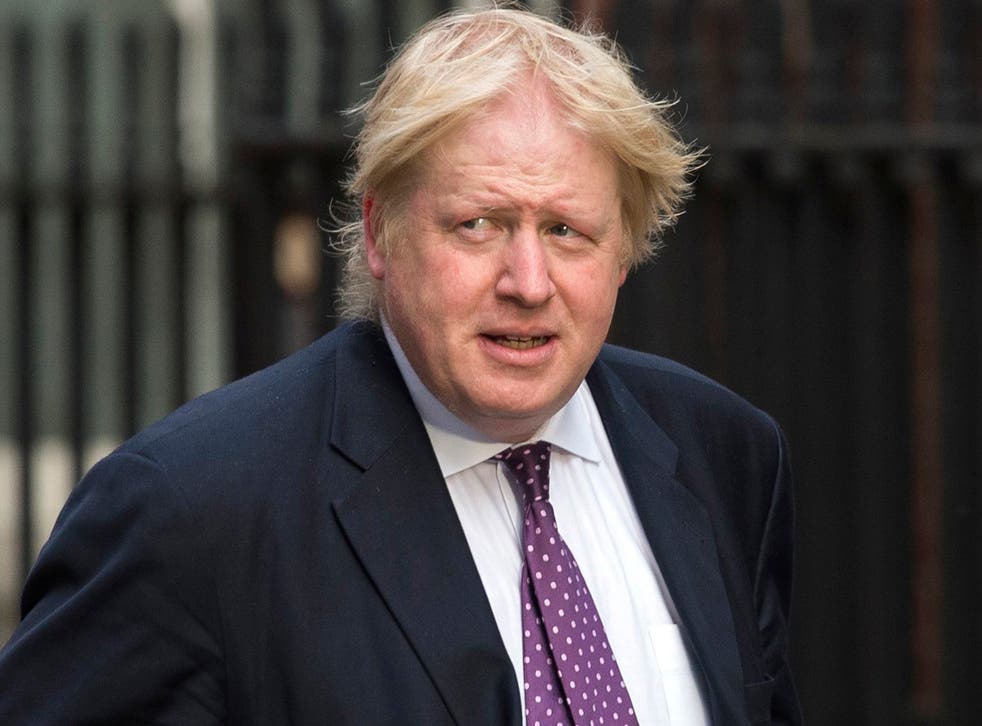 The decision by Boris Johnson, the Foreign Secretary, to cancel his visit to Moscow to meet Sergey Lavrov, the Russian foreign minister, on Monday is a disappointing admission of Britain's irrelevance in world affairs. It would have been a significant trip, the first by a British foreign secretary for five years, and could have been an opportunity for the UK to use its good offices – or at least, its getting-better offices – to report back to the meeting of G7 foreign ministers in Italy on Monday and Tuesday.
Mr Johnson's cancellation suggests, however, that Rex Tillerson, the US Secretary of State, took the view that a separate channel of communication would only confuse matters. Mr Tillerson is intending to travel to Moscow himself after the G7 meeting and it would seem that he doubts that Mr Johnson would have been a useful sherpa to scout out that particular summit. Mr Johnson's statement admits that he had discussed his plans "in detail" with Mr Tillerson, and that the Secretary of State "will be able to deliver [a] clear and coordinated message to the Russians".
It is all too likely that Mr Tillerson himself does not yet know what that clear and coordinated message will be. Donald Trump's decision to order the strike on a Syrian airbase on Friday morning had one simple justification: to make it harder for the Russian-backed Bashar al-Assad to use chemical weapons again and to deter him from doing so. If it succeeds, that would be a gain for the rule of international law, although it would have been better as a collective decision of several nations. And it left all the big questions about American – and Western – policy in Syria unanswered. Previously, President Trump has suggested that he is indifferent to the prospect of Mr Assad prevailing in the civil war. Did this week's strike mean that he now wants Mr Assad to go, and if so, to be replaced by whom?
It is possible that President Trump himself is unsure about that, given the vehemence with which he warned Barack Obama against getting involved, tweeting in capital letters: "Do not attack Syria – if you do many very bad things will happen." In which case it was unfair of Tim Farron, the Liberal Democrat leader, to call the Foreign Secretary "a poodle of Washington, having his diary managed from across the pond", even if this rearrangement does underline the UK's subordinate status.
British leaders are used to thinking of themselves as important players in the Middle East, usually in concert with others: the US in Iraq, Nato in Libya and the P5+1 (the five permanent members of the UN Security Council plus Germany) in Iran. The US strike in Syria, however, was a unilateral action that emphasised the UK's relative impotence – we were informed beforehand, but we were not invited to take part.
Mr Johnson's diary change may be an important dose of reality, but it does pose the question: what is the point of Britain's chief diplomat if no one trusts him to be diplomatic? And it poses a larger question about the dream of many Brexiteers of Britain as a powerful, buccaneering nation, charting its own course in world affairs, independent of entanglements and the tiresome compromises they require. If we leave the European Union, we may need our alliances with Nato and the US above all.
Register for free to continue reading
Registration is a free and easy way to support our truly independent journalism
By registering, you will also enjoy limited access to Premium articles, exclusive newsletters, commenting, and virtual events with our leading journalists
Already have an account? sign in
Join our new commenting forum
Join thought-provoking conversations, follow other Independent readers and see their replies