The Greek debt disaster isn't just a financial issue, it is a humanitarian one
Pensioners have seen their income cut by half, in some cases more. Medical services are under huge pressure, with some drugs no longer available. Unemployment is officially 23 per cent, with youth unemployment double that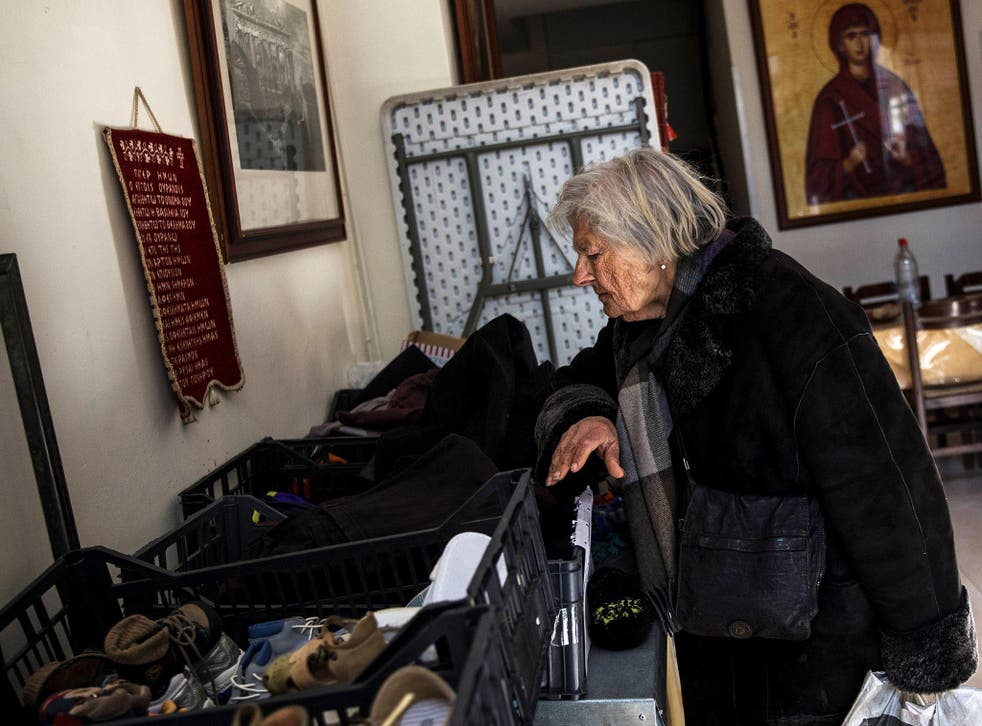 Greece's agony drags on, as we're reminded by remarks from Germany's deputy finance minister Jens Spahn. Greece must not be granted a "bail in" that would involve creditors taking a loss on their loans, he said.
The International Monetary Fund wants Greece to be given relief on its debt, in effect having their capital value written down. But Germany opposes this, and it is not only Greece's largest creditor. It also makes the biggest contribution to the European Stability Mechanism, the eurozone's bailout fund, which has to make a further payment to Greece this summer to enable the country to keep meeting its obligations. A team of European negotiators, plus the IMF, are expected to go back to Athens this week to try to hammer out an agreement. But there is a chasm not only between the Greek government and its creditors, but between the different creditors.
The European negotiating team, in practice led by Germany, argue that the problem is not the size of Greece's debts but the country's slow growth and failure to reform. They point to the experience of Spain, which has carried through massive economic reforms and is now growing strongly, with 3.2 per cent growth last year. If Greece has its debts written down, this would not be fair on other European countries.
Indeed it is not just a question of fairness. If a Greek government debt is not worth its face value, it is hard to see quite how the country can remain in the eurozone. The European Central Bank operates on the basis that all member states' debt is 100 per cent secure. Wolfgang Schäuble, the German finance minister, was prepared to see Greece leave the eurozone during earlier debt negotiations. Since then support for the common currency has weakened with Marine Le Pen, the French presidential candidate, calling for a referendum on France's membership of the euro, and votes threatened in the Netherlands and Italy too.
So this is not just a technical issue about the most appropriate form of debt relief for Greece. Nor is it one just about fairness in treating different eurozone member states. Nor even it is one just about the future of the eurozone, or indeed about economics at all. All these matter, but one thing matters more. This is a humanitarian issue, for the Greek people are facing a social and human catastrophe.
The Greek economy has shrunk by more than a quarter over the past decade. The pain from that is obvious enough, but that pain is not equally shared. Pensioners have seen their income cut by half, in some cases more. Medical services are under huge pressure, with some drugs no longer available. Unemployment is officially 23 per cent, with youth unemployment double that. For the lucky and well-educated young, the escape is to emigrate to Britain or Germany, where there are jobs. For the older and less fortunate there is no escape except to scrape by, often relying on charity to do so. Of course there has been gross mismanagement of the Greek economy, but those who mismanaged it are not the ones who are suffering now.
The tragedy is that there is an established path that countries in financial difficulty can follow to reset their economies. These typically involve three things: debt relief, a devaluation of the currency, and structural reforms. Greece has been made to do the last, but the first two options have not been available. At some stage there will have to be debt relief, and many believe there will have to be devaluation too. Meanwhile the agony continues, hurting most those least able to bear it.
Register for free to continue reading
Registration is a free and easy way to support our truly independent journalism
By registering, you will also enjoy limited access to Premium articles, exclusive newsletters, commenting, and virtual events with our leading journalists
Already have an account? sign in
Join our new commenting forum
Join thought-provoking conversations, follow other Independent readers and see their replies