The inquiry into historical child sex abuse must swiftly recover from its previous mishaps
Alexis Jay will need to work hard and smartly if she is to regain the confidence of victims and to get her investigation back on track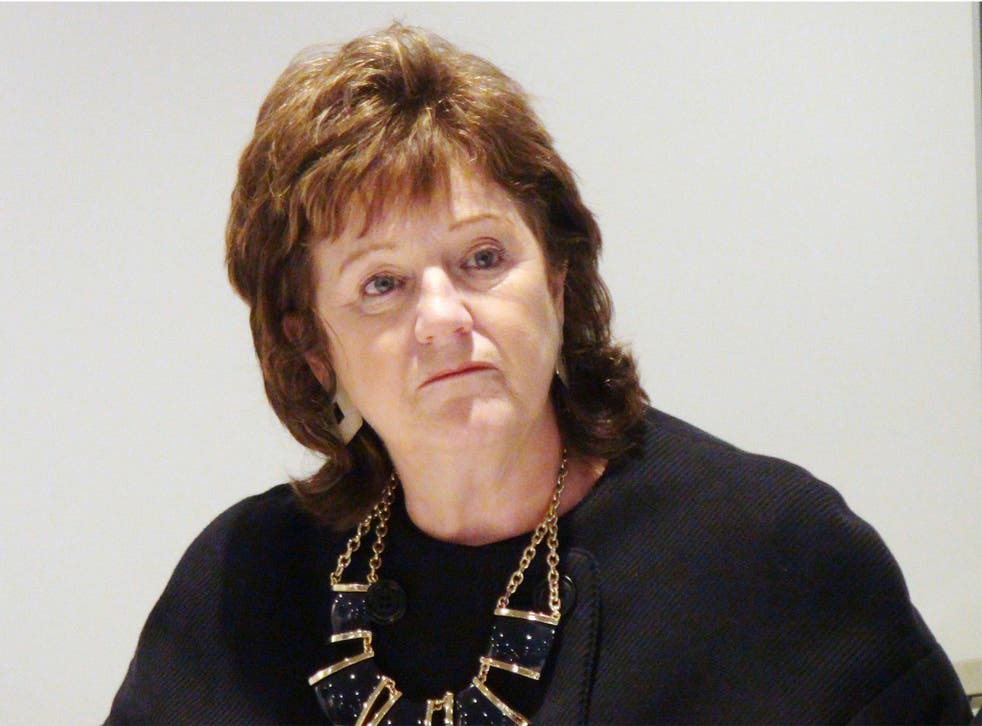 The torrent of revelations in recent years about child sexual abuse – by celebrities, by institutions, by grooming gangs – has shocked the British public. As each new outrage presented itself, it became apparent that for decades children in this country were preyed upon by a range of repugnant individuals. Even worse, the discovery of systemic grooming of children by gangs from Rochdale to Oxford and Rotherham to Derby made it plain that young people were still being failed by those whose responsibility it was to keep them safe.
The establishment of a wide-ranging inquiry into the complex and unsettling issues raised by these and other cases was supposed to provide some answers, to be a means by which new evidence of abuse could be assessed and perhaps help victims get some justice – insofar as that can ever be possible. As things stand, however, the inquiry has been nothing short of a shambles.
Even before it was officially opened, two chairwomen had been and gone, with Lady Butler-Sloss and Dame Fiona Woolf both quitting after questions were raised about possible conflicts of interest. Then-Home Secretary Theresa May, who had appointed both women, announced that the inquiry would be placed on a statutory footing and led by the highly respected New Zealander Dame Lowell Goddard, whose long experience as a judge and lack of direct connection to the British establishment raised hopes that it would be third time lucky.
As she opened the inquiry in July last year, Dame Lowell made clear that its broad remit would necessitate a lengthy period for the assessment of evidence. She anticipated that a report might be achievable in five years' time. But little more than 12 months on and Dame Lowell herself departed the scene, citing her career and family life, amid criticism of the amount of time she had spent on holiday or working outside the UK. She had become Britain's highest paid civil servant when she was appointed chair of the inquiry, yet left it rudderless once again.
Panel member Professor Alexis Jay took over in August and it must be hoped she stays the course. A non-lawyer, she is nonetheless well-qualified for the role. Maybe, indeed, it will help that she is not from the profession in which governments so regularly seem to place excessive faith. Yet even since the latest change at the head of the inquiry, things have continued to go awry. Lead counsel Ben Emmerson was suspended over alleged disputes with Professor Jay about the investigation's remit. Mutterings about his leadership style remain shrouded in mystery.
And now allegations are emerging about the conduct of Dame Lowell, who has described as "false" and "malicious" claims that she linked the number of paedophiles in Britain to there being "so many Asian men" in the country. Senior staff working on the inquiry are said to have expressed concerns about this and other alleged remarks to the Home Office, and to have been left frustrated when no action was taken.
With Dame Lowell no longer in charge, questions over her conduct are relatively moot. Yet after the suspension of Mr Emmerson, these latest claims carry a broader implication of ructions within the inquiry team that is hugely concerning. It is also notable that the person responsible for setting up the inquiry, for appointing three chairs who have each subsequently resigned, and for running the department that reportedly failed to act on concerns about Dame Lowell's alleged racism is now the Prime Minister. What, it might reasonably be asked, does Theresa May make of all this?
Alexis Jay will need to work hard and smartly if she is to regain the confidence of victims and to get her investigation back on track. She certainly has many top-class people working alongside her, yet clear and compassionate leadership of the inquiry is more vital now than ever. Child victims of abuse have been failed too many times before; they mustn't be failed again.
Register for free to continue reading
Registration is a free and easy way to support our truly independent journalism
By registering, you will also enjoy limited access to Premium articles, exclusive newsletters, commenting, and virtual events with our leading journalists
Already have an account? sign in
Join our new commenting forum
Join thought-provoking conversations, follow other Independent readers and see their replies