A confidence vote would be an unnecessary distraction at such a critical juncture of the Brexit process
It may be a bad deal, but Theresa May has earned the right to make her case to MPs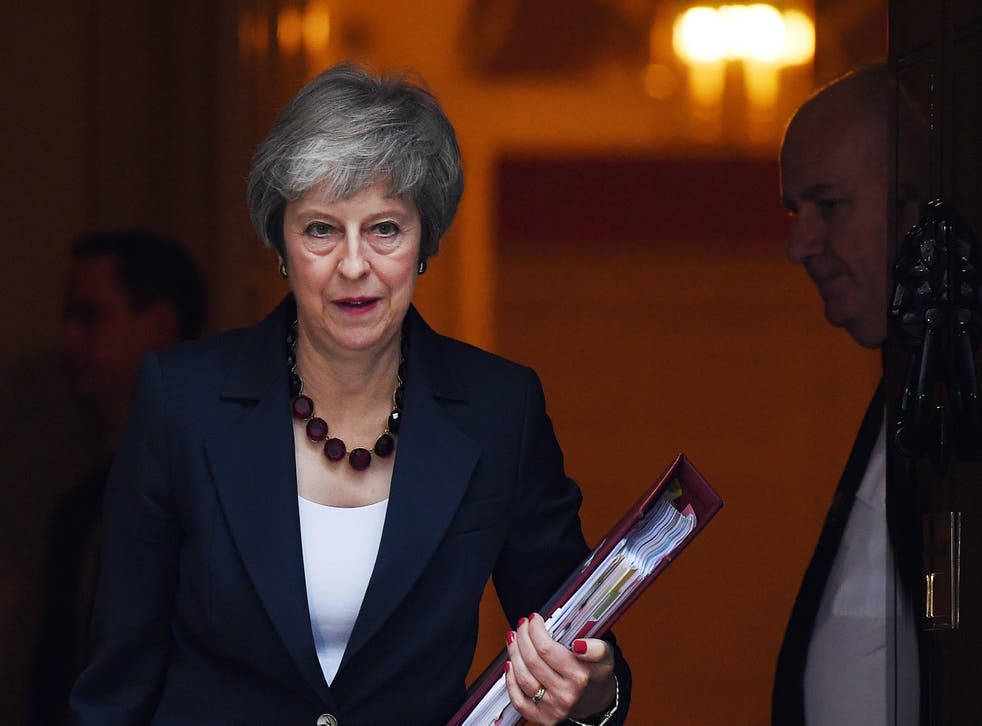 Theresa May cut a lonely figure in the Commons on Thursday as she began the Herculean task of trying to sell her unloved Brexit deal to MPs. It was almost an hour into her three-hour mauling before she received a supportive question.
Later there were more hard questions for her at a Downing Street press conference: is she "in denial" about the growing prospect that her deal will be voted down by MPs; is she now "in office, but not in power"; and is she providing the "strong and stable government" she once promised?
Ms May was thrown onto the defensive by two cabinet resignations as she prepared for her Commons statement. Her allies were braced for one or two departures, including that of work and pensions secretary Esther McVey, and so were hardly surprised when she quit. But they were hoping that pivotal figures including Dominic Raab, the Brexit secretary, would swallow their doubts and accept the cabinet's collective decision to endorse the draft withdrawal agreement. So Mr Raab's decision to resign was a body blow to the prime minister. At the press conference, she vowed to fight on for her deal. But, with further resignations likely, she is in deep trouble.
She has now lost her second Brexit secretary since the Chequers summit in July when she put forward her blueprint, provoking the resignations of David Davis as well as foreign secretary Boris Johnson. Mr Raab brought more focus and energy to the difficult job than Mr Davis but was unable to accept the compromises Ms May was prepared to make.
Mr Raab's critique of her proposals was damning. He cited "two major and fatal flaws", both around the proposed backstop to prevent a hard Irish border: it would threaten the UK's integrity; and it would leave it locked indefinitely into a regime with no say over the rules and no exit mechanism.
His move has made next month's Commons vote on the deal even more perilous for Ms May. She may well have to fight to survive even that long. Hardline Brexiteers in the European Research Group (ERG), chaired by Jacob Rees-Mogg, are on the brink of securing the 48 Tory MPs needed to force a vote of confidence in Ms May as party leader. Having repeatedly vowed to change the policy rather than the prime minister, they are now playing the woman rather than the ball after the cabinet declined their call for a mutiny and reluctantly endorsed her deal.
Support free-thinking journalism and attend Independent events
ERG members may have principled objections to the withdrawal agreement. But when they accuse Ms May of breaking her promises and crossing the red lines in her Lancaster House speech in January last year, they conveniently forget she failed to win a mandate for a hard Brexit at the general election five months later. If there is a majority for any form of Brexit in the Commons, it would probably be for a Norway-plus agreement involving European Economic Area membership plus a customs union, rather than a super-Canada deal sought by the ERG.
The Eurosceptics make a lot of noise but do not command a majority on the backbenches. They have failed to produce an alternative that would guarantee no return to a hard Irish border. Some of them are perfectly relaxed about a no-deal exit next March that would carry huge risks for the economy and the supply of food and medicines from the continent.
Although a confidence vote could be completed quickly, it would be an unnecessary distraction at this critical juncture of the Brexit process. Even if the Brexiteers managed to oust Ms May, installing a new prime minister would not alter the parliamentary arithmetic. That could be changed only by a general election, which Tory and DUP MPs are highly unlikely to vote for.
The right course for the ERG is to hold their fire for a few weeks and wait for the Commons vote on the deal. If Ms May has failed to win them round, they should vote against it. The deal might be a dog's breakfast, but after her painstaking efforts to secure one, the prime minister has earned the right to make her case to MPs. After all, didn't the Brexiteers tell us in 2016 that they wanted parliament to take back control?
Register for free to continue reading
Registration is a free and easy way to support our truly independent journalism
By registering, you will also enjoy limited access to Premium articles, exclusive newsletters, commenting, and virtual events with our leading journalists
Already have an account? sign in
Register for free to continue reading
Registration is a free and easy way to support our truly independent journalism
By registering, you will also enjoy limited access to Premium articles, exclusive newsletters, commenting, and virtual events with our leading journalists
Already have an account? sign in
Join our new commenting forum
Join thought-provoking conversations, follow other Independent readers and see their replies