The Budget test of Theresa May's claim of a country that works for everyone
Today's poll for The Independent confirms that the NHS is the people's priority for public spending – which the Prime Minister will ignore at her peril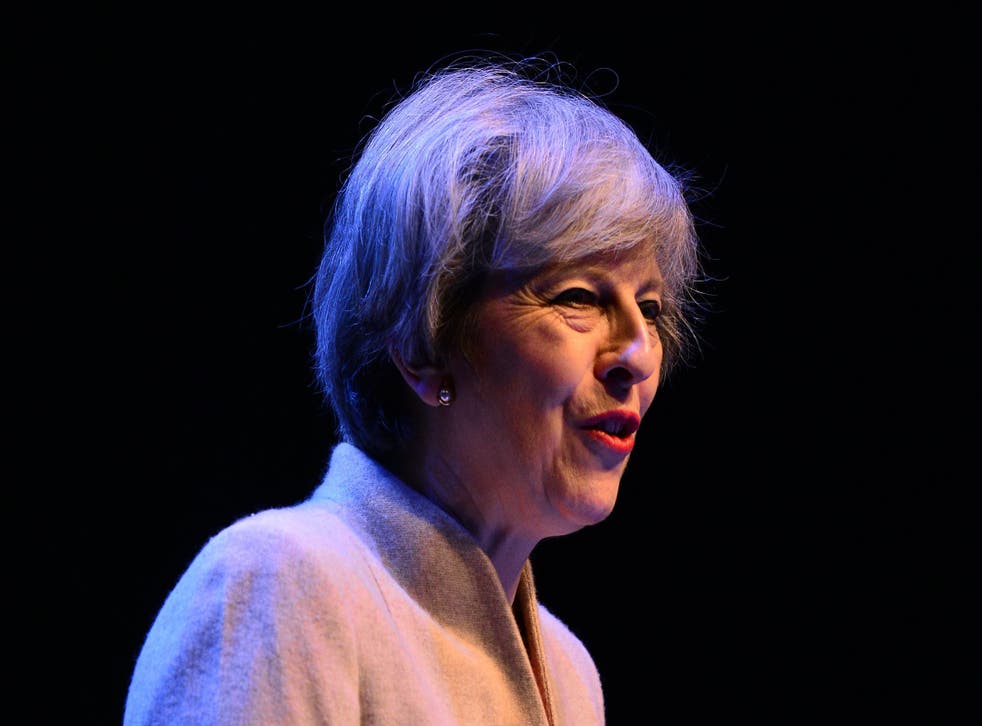 Before the Budget on Wednesday Philip Hammond's no-spin Treasury has been churning out press releases as if it were printing money. Where recently we would have had pre-Budget silence from the Whitehall machine, filled with unverifiable speculation about the Chancellor's intentions, we now have a succession of pre-announcement announcements.
Thus we report today that the Budget will include half a billion a year for technical education and a smaller sum for a new memorial for the D-Day landings. Previously, we reported the Treasury's wheeze of protecting people from the small print in contracts. No doubt this means there will be no sneaky measures buried in the depths of the Budget red book.
All of which is interesting but not completely successful in diverting a restless populace from wondering what the Chancellor proposes to do about the increasingly fraught state of the NHS. As we also report today, a BMG poll for The Independent finds that 77 per cent of people want the cut in corporation tax, worth £7.5bn a year by 2020, to go to the NHS instead.
Our unverifiable speculation, for what it is worth, is that Mr Hammond will raise planned spending on the NHS over the remaining three years of this Parliament, not least to avoid the fall in real-terms spending per head that would otherwise happen next year. In addition, he will have to do something about social care, largely funded through local councils, which is exacerbating the NHS crisis by blocking the discharge of older patients.
Our fear, however, is that, welcome though any additional funding would be, it will be the bare minimum needed to keep the health service from becoming a political problem for Theresa May. It is "bare-minimumism" that has got the NHS to the pass it is in now, and, because the Labour opposition is so weak, that bare minimum is lower than it would be if the Prime Minister really were terrified of the prospect of a general election. This weekend's march for the NHS was well-intentioned, but hardly amounted to a national mobilisation behind a credible scheme for a better-funded health service.
George Osborne 2016 budget at a glance

Show all 8
Ms May's all-purpose defence, when asked about public spending, is to say that all public services require a strong economy to support them. That was her argument at Prime Minister's Questions on Wednesday when she was challenged, rightly, by Jeremy Corbyn on the decision to overrule the courts and to refuse to extend benefits to people with severe mental illness. Of course, hers is a statement of the obvious: that a successful economy provides the tax revenue needed for public services. But it is a weak argument against better funding in this Budget for health services, including mental health services and social care.
Not only does the Chancellor appear to have £12bn a year in more money available than was planned for last year, but The Independent still believes that, as long as real interest rates are nearly zero, cutting public borrowing is not an urgent objective. Lord Macpherson, the former Treasury Permanent Secretary, wrote on Friday that, in Budget speeches, "the promised land is always four years away". But in setting the path to get there, we believe that the Chancellor should lean in favour of more than the bare minimum for the health service, and against a cut in corporation tax or a rush to close the deficit.
Ms May does not have much to fear from the official opposition at the moment, but unless she delivers on her promise of a country – and an NHS – that works for everyone she will pay a heavy price in the end.
Register for free to continue reading
Registration is a free and easy way to support our truly independent journalism
By registering, you will also enjoy limited access to Premium articles, exclusive newsletters, commenting, and virtual events with our leading journalists
Already have an account? sign in
Register for free to continue reading
Registration is a free and easy way to support our truly independent journalism
By registering, you will also enjoy limited access to Premium articles, exclusive newsletters, commenting, and virtual events with our leading journalists
Already have an account? sign in
Join our new commenting forum
Join thought-provoking conversations, follow other Independent readers and see their replies