Theresa May is on the back foot at G20 - and rapidly realising that the opportunities of Brexit will take a long time to materialise
May's prospects look bright, and she has handled herself with enviable diplomacy, but she's right to say that there are tough times ahead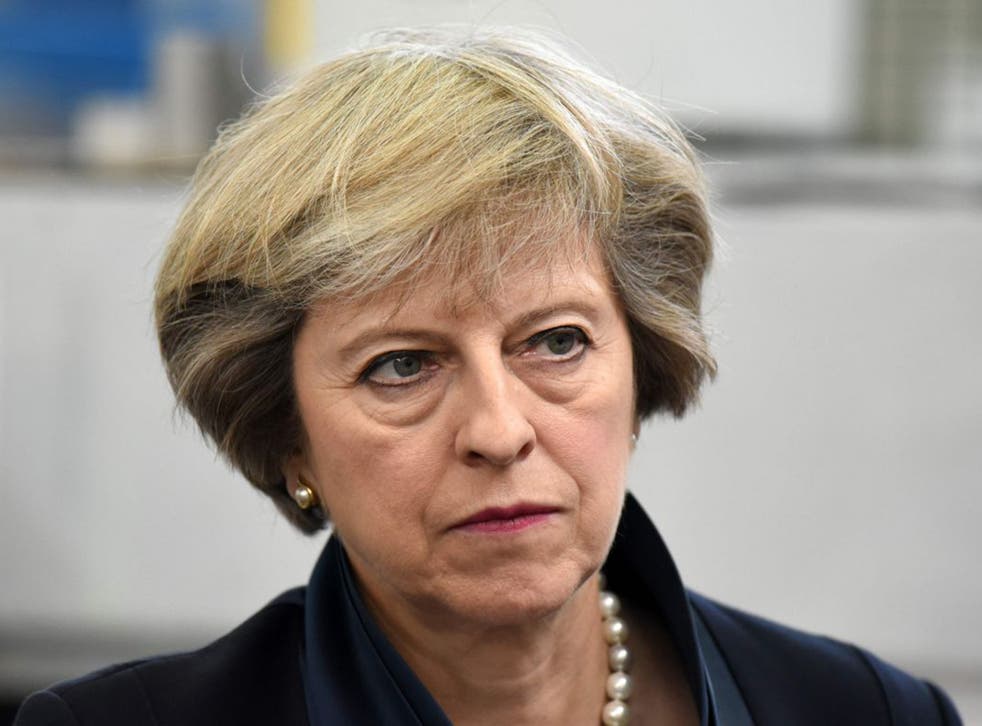 As honeymoons go, and as a premier whose rise to power was the direct result of national trauma, Theresa May has enjoyed a remarkably warm public reception. At her first major international summit, the G20 in China, she is being her usual business-like, straightforward, and diplomatic self. At 60 next month, she is the new kid on this particular block, busily making friends and, less easily, influencing them.
The daunting challenges she and her Government face are coming into sharper focus at this meeting, and the picture is an increasingly disturbing one, both for the Prime Minister and the country she leads. No wonder she has started to temper expectations with a warning that the next few years "won't be plain sailing" and that we face "difficult times": we are being softened up. One wonders what the Treasury and Bank of England have been telling her about future job losses.
The G20 is, after all, a gathering of the most powerful economies on the planet, a mix of the established powers, maturing emerging economies such as China and Korea, and the "next wave" of players, such as Brazil and Indonesia. What do they think about Brexit? Not much. President Obama, in his courteous way, repeated that America's economic priorities lie in sorting out its relationship with the EU and the Transatlantic Trade and Investment Treaty, which is stalling badly. Famously, and counterproductively, he said in the referendum campaign that Britain would be at the "back of the queue" in trade talks, and he has refused to budge from that view. Maybe Donald Trump, if elected, would be a better bet; yet given his hard protectionist beliefs, we shouldn't place too much faith in The Donald.
How about the Japanese, such prominent investors in Britain? Unusually forthright, a Japanese government taskforce has published a 15-page memo arguing that Japanese car makers, pharmaceutical firms and banks will pull out of Britain, or at least reduce their investment, if access to the European single market is disrupted. Before Brexit, half of inward investment to the EU came to the UK. How much longer will jobs in Swindon, Sunderland and Derbyshire be supported by Honda, Nissan and Toyota? Or those in the City by Nomura? When they come to make decisions about future tranches of investment do we think they are more likely to favour, say, Slovakia or Romania or France?
Then there are the hosts, the Chinese. Ms May meets them shortly, but we already know their displeasure about her decision to review the Hinkley Point nuclear deal. She may be wise to do so – the expense is vast – but in the context of Brexit it is doubly concerning. For the Chinese they see a British Prime Minister, David Cameron, dedicated to making the UK China's "gateway" into Europe and ushering in a "golden age" of cooperation being replaced by a Prime Minister who apparently doesn't trust them much.
Ms May has spoken of wanting "frank relations" with Russia, which may not mean a very fruitful relationship if Britain, rightly, opposes Putin's expansionism. In the case of Korea and India, relatively closed and regulated economies, trade talks on services and over non-tariff barriers with the UK are likely to be problematic. Only Australia seems keen on rebuilding some older imperial patterns of trade.
Ms May, in other words, is more dependent on the kindness of foreign strangers than any British prime minister in half a century. One day the "independent Britain" she talks about may be able to make the most of the "opportunities" Brexit offers; but even she seems ready to recognise that this vision will not materialise rapidly.
Still, that process will be incremental, slow and, in a way, invisible. No critic of Brexit will be able to point to an empty field or office block and say they can see foreign investment in a factory or financial services that would have come to a Britain inside the EU but instead went elsewhere. The harshest economic impact will take years to feed through, long after the next election and perhaps the one after that. Outside Scotland, moreover, there remains no cogent, united, worthy opposition ready and able to govern the nation and supplant Ms May's Tories. Winning by default in 2020, or earlier, will suit Ms May fine. She has indicated her willingness to build on the social ambitions of her predecessor and spoke boldly on the steps of Downing Street of her instinct to help those at the bottom of the heap and the victims of race discrimination. She would be wise, for the sake of social harmony, to deliver on those words. For the moment, she has the benefit of the doubt.
Plenty in politics can go very wrong very quickly, but Ms May's prospects look far brighter than she has any right to expect. Difficult times ahead, though.
Register for free to continue reading
Registration is a free and easy way to support our truly independent journalism
By registering, you will also enjoy limited access to Premium articles, exclusive newsletters, commenting, and virtual events with our leading journalists
Already have an account? sign in
Register for free to continue reading
Registration is a free and easy way to support our truly independent journalism
By registering, you will also enjoy limited access to Premium articles, exclusive newsletters, commenting, and virtual events with our leading journalists
Already have an account? sign in
Join our new commenting forum
Join thought-provoking conversations, follow other Independent readers and see their replies