Theresa May must tread carefully with India if post-Brexit Britain is to succeed
To adapt an old expression about the dilemmas of UK foreign policy, Britain has lost a union with Europe but has not yet found a role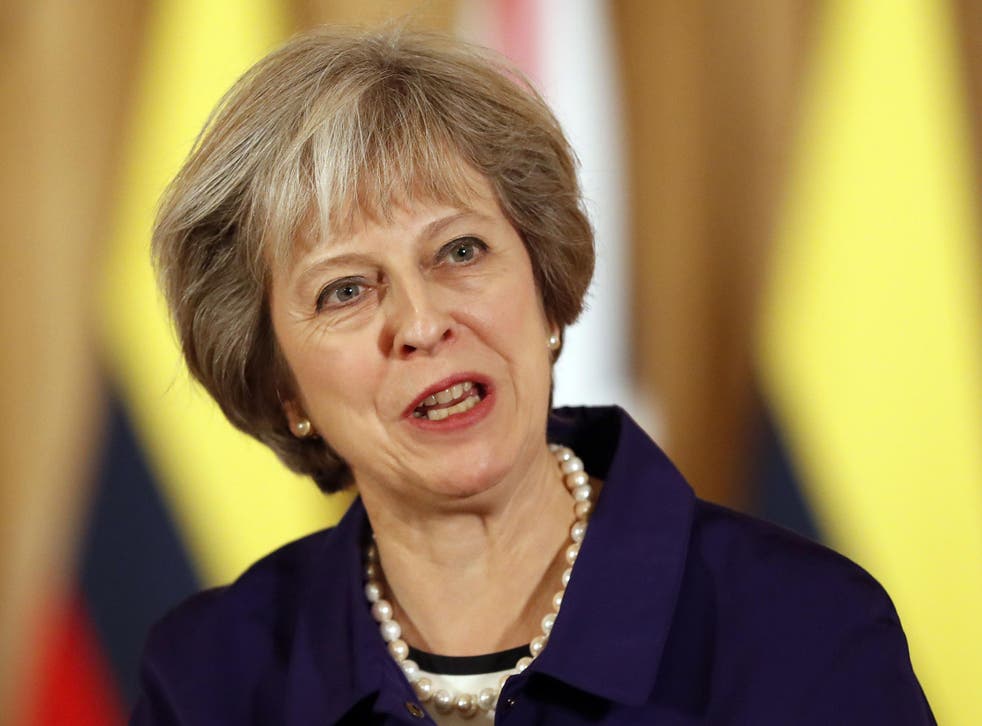 British politicians and businesspeople on trade missions to India usually equip themselves with some travel essentials. These include: a few moderately large pre-agreed investment initiatives ready to be signed; a large stock of warm phrases about family, cultural and historical links, deftly crafted to make light of Britain's sometimes shameful colonial past; and some jokes about cricket and tea.
So when Theresa May and Liam Fox get the usual garlands when they arrive in Delhi this week, the Indians can safely expect them to offer the usual rhetorical gifts in return. Such is indeed the usual ritual.
This year, though, things are different. The post-Brexit British delegation arrives in a position of supplicant, more or less desperately seeking trade and cooperation with an economy already three times as large as the UK's. In trade, the larger participant usually has greater leverage; and now Britain can no longer promise access to the vast European single market to Indian companies.
To adapt an old expression about the dilemmas of UK foreign policy, Britain has lost a union with Europe but has not yet found a role. As with the early overtures to Australia after the referendum vote, like a bewildered soul with a fading grip on the present, the British seem to be turning to a misty imperial past, in the form of the present day Commonwealth, to find a role.
That is unduly uncharitable, even though it contains a simple truth: nowadays the UK needs India more than India needs it. A trade and wider economic deal with India would be a fine thing, connecting Britain to a vast, fast-growing market that we do indeed have an affinity with. But the obstacles to converting warm mutual affection into hard cash are formidable. The Indians are acutely resentful of the British attitude towards migration from the sub-continent to the UK which sometimes appears racist, even if it isn't meant to be.
Brexit, in fact, offers an opportunity to fix this, if it means that the end of free movement of people with the EU entails freer movement of workers to and from India (and elsewhere). In truth, there never was any rational reason to favour migration from Bulgaria rather than, say, Bangalore. Ukip and some Conservatives, to be fair, made precisely that point in the referendum campaign. Now is the chance to deliver on that promise with some new, more flexible, arrangements with India that would serve as a model for others. This is certainly urgently needed on the treatment of Indian students, who have been treated too harshly for the good of the British economy and happy Anglo-Indian relations.
It will also be difficult to persuade India to open up its relatively underdeveloped service sector, where Britain is strong – areas such as banking, finance, retail and the media. Some meaningful concessions over agriculture, manufacturing and that tricky question of the movement of people will be demanded in return. There will be plenty to argue about.
Still, at least the contours of a deal between two partners willingly cooperating to reap the gains of exploiting comparative advantage can be discerned. The record of companies such as Tata in the UK, in British Steel and Jaguar Land Rover, demonstrates both the potential benefits and sometimes more difficult episodes that such close cooperation can bring. The British also have to stay open-eyed about the fact that currently the UK exports, by value, 20 times as much to the EU as it does to India.
Even on the rosiest scenario for trade liberalisation and Indian economic growth, it will take a long time for this relationship to in any sense make up for the damage done by Brexit. Something for the British to ponder as they enjoy their spicy banquets.
Register for free to continue reading
Registration is a free and easy way to support our truly independent journalism
By registering, you will also enjoy limited access to Premium articles, exclusive newsletters, commenting, and virtual events with our leading journalists
Already have an account? sign in
Join our new commenting forum
Join thought-provoking conversations, follow other Independent readers and see their replies