Those guilty of electoral fraud must be brought to justice
A judge yesterday threw out the Tories' attempts to block Kent police from extending their investigation into whether the party broke election spending limits in the tight race their last May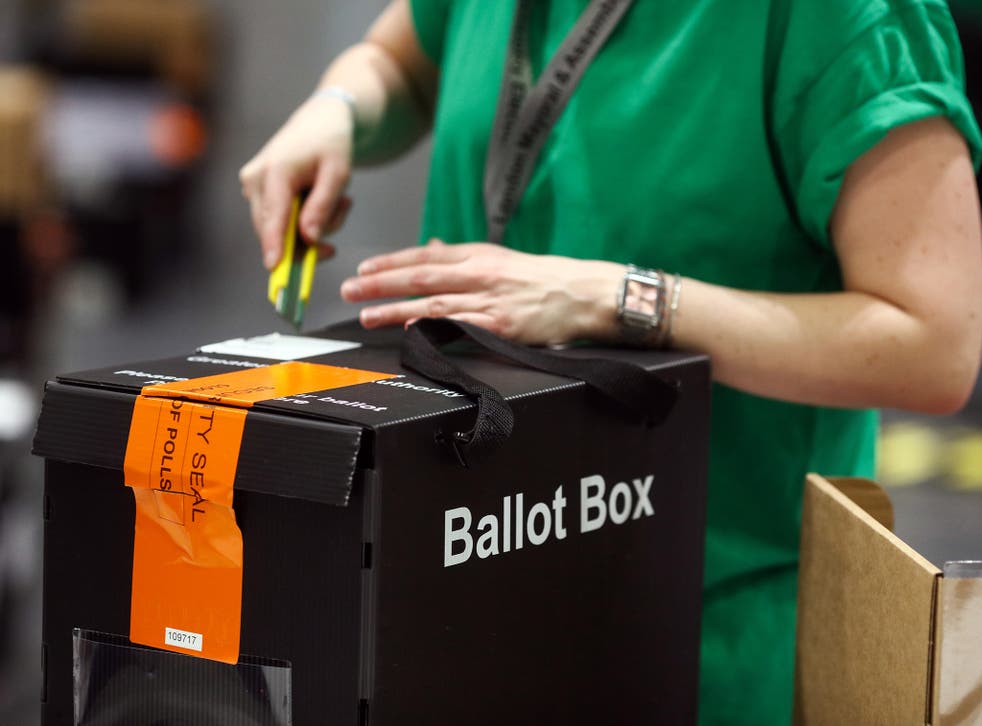 In his wonderful treatise on democracy and public life, the late Bernard Crick gave one of the 20th century's most spirited accounts of why politics in its best form is the hallmark of our civilisation. In Defence of Politics recognised that the merit of democracy was that it made citizens stakeholders in their own future, and the act of scrutinising power and its abuses – which is the proper task of political reporting – informed the choices that we as citizens and stakeholders make.
Over the past few weeks, Crick's namesake, Michael Crick of Channel 4 News, has been responsible for political reporting that is exemplary, brave, cunning and relentless: just the sort Sir Bernard admired. It has put the issue of election expenses, specifically by the Tories but also other parties, in the spotlight. And yet, for the most part, it hasn't received anything like the attention it deserves. One reason given for that is the EU referendum, which has so galvanised Westminster that other political news is either ignored or simply seen through the prism of potential Brexit. Another is that because other parties are up to the same tricks, they have little incentive to help stir up media interest. That the latter notion should have even been floated shows just how in cahoots political parties and journalists are, and is a grim indictment of the democratic process.
The evidence is overwhelming: in several constituency battles, it appears the Tories allocated local expenditure, on which there is a limit, to national budgets, so as not to breach a threshold that may have inhibited their ability to campaign locally. What we know so far constitutes a pattern of behaviour, which it transpired yesterday may have claimed a high-profile victim: Ukip leader Nigel Farage. A judge yesterday threw out the Tories' attempts to block Kent police from extending its investigation into whether the party broke election spending limits in race last May. If there is evidence of fraud, Farage may yet end up in the House of Commons.
The arguments contained in In Defence of Politics have never been more valid, or more urgent: British democracy is today in a perilous condition, with the reputation of politics in the gutter. Figures released by the Electoral Reform Society yesterday suggest less than half of people aged between 18 and 24 will vote in the EU referendum. Trust in MPs has plummeted since the expenses scandal, and the financial crisis, which Britain's poor didn't cause but did pay for through austerity, has added to a heavily depleted belief in the value of our parliamentary system.
It is precisely for this reason that the election expenses story unearthed by Michael Crick, matters so much. If there has been systematic abuse of the rules, and that has skewed the results in favour of the richer classes who already hold sway in our country, the voting public will have every right to feel a fresh grievance against those who devise their laws. If, as is widely suspected, this abuse crosses party lines and is regularly perpetrated by the likes of Labour and the Lib Dems, heads will likely roll, and deservedly so.
There is something appalling about the Tories' attempt to stifle or sabotage the police investigation into this matter. It gives off a whiff of corruption, even if it falls short in practice. Everyone who believes in British democracy should hope that the several police investigations into these allocations or misallocations concludes swiftly, and with firm evidence of what was or wasn't done criminally. If the evidence then points to intentional violation of the rules by senior figures in whichever party, then the full force of the law, and public opprobrium, should come down on those officials. Whatever their persuasion – and regardless of our preoccupation with Brexit.
Register for free to continue reading
Registration is a free and easy way to support our truly independent journalism
By registering, you will also enjoy limited access to Premium articles, exclusive newsletters, commenting, and virtual events with our leading journalists
Already have an account? sign in
Register for free to continue reading
Registration is a free and easy way to support our truly independent journalism
By registering, you will also enjoy limited access to Premium articles, exclusive newsletters, commenting, and virtual events with our leading journalists
Already have an account? sign in
Join our new commenting forum
Join thought-provoking conversations, follow other Independent readers and see their replies