Heatwave causing problems for passengers and operators as rails buckle
While the UK's infastructure can't simply ride out every weather disaster, global warming means we're going to have to get better
Travelling in Britain is unduly at the mercy of any weather apart from moderate warmth beneath clear skies. Heat, cold, rain, snow, fog: all seem to have the ability to bring planes, trains and automobiles to a very full stop
It has been a miserable weekend for many travellers, some of whose summer holiday plans have been left in tatters.
In soaring temperatures on Friday, Eurotunnel services were badly disrupted after air-conditioning units on some carriages failed. When storms subsequently arrived to bring relief from the heat, air traffic to and from airports across the UK was hit. Ferries from the Channel ports were also affected by the changing weather, and flooding in parts of Northern Ireland caused chaos for motorists. Long delays have beset thousands of passengers.
All in all, then, while gardeners have been dancing a merry jig at the appearance of the first rain for weeks, anyone trying to get anywhere will have been left shaking their heads at the apparent lack of resilience shown by Britain's transport network.
There is, of course, a degree of truth in the notion that it is not always possible to simply carry on as normal when extreme weather events occur. When we find that the country grinds to a halt during heavy snowfall, it is not rare to hear commuters and others wondering aloud how it is that Scandinavian nations cope with the white stuff whereas we simply give up and go home. Yet the cost of upgrading infrastructure to Norwegian standards to deal with the amount of snow most of Britain gets in an average year would plainly not be justified.
Historic sites across UK exposed by heatwave

Show all 15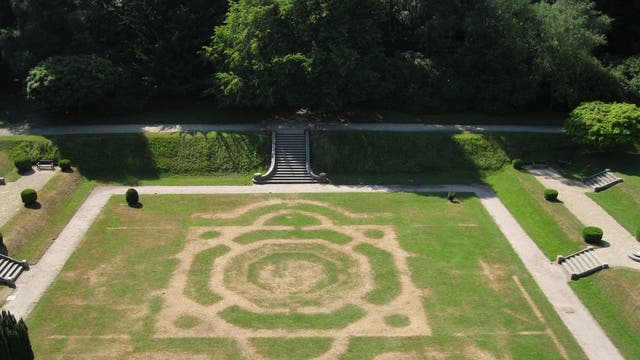 Likewise, when significant floods or storms strike, there isn't always a great deal that can be done to mitigate the likely disruption without compromising passenger safety. Aeroplanes shouldn't, as a rule, continue to be flown willy-nilly through severe lightning strikes; just as it is generally considered unwise to drive through badly flooded tunnels or fords.
Nevertheless, it is hard not to feel that travelling in Britain is unduly at the mercy of any weather apart from moderate warmth beneath clear skies. Heat, cold, rain, snow, fog: all seem to have the ability to bring planes, trains and automobiles to a very full stop. (That's not to mention striking train crew and air traffic controllers; or pothole-strewn roads and jiggered railway signals.)
And while it would be wrong to overreact to each individual weather event, everything we know about climate change tells us that extremes are becoming more common. As a consequence, there is sense to considering, in a broad context, how the UK's travel industry could improve its preparedness for "unusual" weather.
In 2010, after consecutive bad winters had caused major disruption, the government established a winter resilience review: some of its recommendations (for instance, the need for larger reserves of grit to be held by local councils) have had a positive impact in subsequent years. There may be sense in establishing a new review to consider our transport network's readiness for the full range of meteorological phenomena.
Given this government's ongoing commitment to austerity (albeit at a less severe level than its predecessor), there will be little appetite for major spending on infrastructure upgrades. Big-ticket projects such as Crossrail, the Hindhead tunnel or HS2 seem to have more appeal – for better or worse.
Similarly, the private companies that run the vast majority of our air, sea and rail services – and which have shareholders to answer to, not just passengers – may baulk at increased expenditure unless there is a certain business case for it. They will also, no doubt, contend that many improvements have already been made (at a considerable cost): that is not wholly fallacious.
Still, the recent hot weather has shone a light on the frankly abysmal failure of water companies to properly tackle leaks. The environment secretary, Michael Gove, has publicly taken them to task, noting rightly that customers facing hosepipe bans are essentially bearing the consequences of water firms' inaction.
Those responsible for keeping Britain moving should similarly be held to account. For while not all storms can be easily ridden out, nor should the UK suffer near paralysis with every passing squall.
Join our new commenting forum
Join thought-provoking conversations, follow other Independent readers and see their replies