When faced with alternative facts, journalists must hold themselves to higher standards
Donald Trump and his advisers spend a great deal of time calling out 'fake news' but show little obvious concern for facts when it comes to their own pronouncements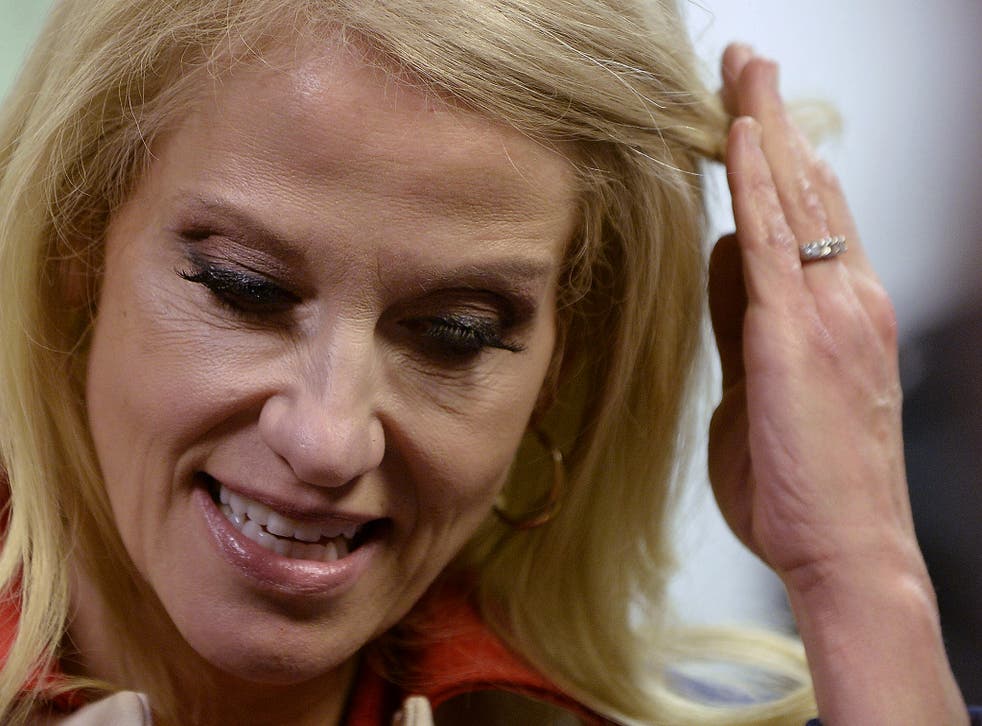 Shortly before President Trump's inauguration, the US press corps wrote him an open letter in which they sought to challenge his apparent attempt to intimidate the media. As the letter noted, the President was under no constitutional duty to deal with journalists in a particular way. If he wished to be confrontational, that was his right. But it went on to remind the incoming head of state that neither does the media have a predetermined duty to treat the President however he sees fit.
Little more than a fortnight later and the relationship between President and press corps has, if anything, degenerated further. Donald Trump has taken any and every opportunity to cast aspersions on the credentials of mainstream media outlets, with the notable exception of Fox News, which for years has been on the journalistic fringe. The President's press secretary, Sean Spicer, called his first media briefing with the specific intention of berating the media over its negative coverage of the inauguration ceremony. Outlets had, he claimed, used misleading images to give the impression that the event had been poorly attended.
Mr Spicer's subsequent interactions with journalists have been barely less aggressive. And when Mr Trump gave a joint press conference with Theresa May during the latter's visit to Washington, a difficult question from the BBC's Laura Kuenssberg led the President to quip to Britain's Prime Minister: "There goes that relationship." Ms May must have wondered whether it was a joke or a threat.
If only the administration's belligerence was the full extent of the problem, we might be able to rest easy. Politicians and the press often have a prickly approach to one another after all. Yet what has been so remarkable about Mr Trump and his officials has been their apparent willingness to say things that have no foundation in truth or, at best, to make claims before checking their facts. Sean Spicer's claim about Mr Trump's inauguration being the best attended in history was demonstrably untrue. Mr Trump himself merrily told congressional leaders that he would have won the popular vote against Hillary Clinton were it not for millions of immigrants whose votes were "illegal"; yet there is no evidence that this is so.
Most recently, Mr Trump's senior adviser Kellyanne Conway referred in an interview to a terrorist attack by Iraqi immigrants on American soil that never took place. Describing the "Bowling Green massacre", Ms Conway claimed people didn't know about it "because it didn't get covered [by the media]". In fact, two Iraqi immigrants living in Bowling Green, Kentucky, were jailed for attempting to send money to al-Qaeda in 2011, but Ms Conway was subsequently obliged to admit her "honest" error was to a "massacre". In doing so she naturally took a swipe at other mistakes she said had been made by the media. Ms Conway, it will be remembered, defended Mr Spicer's claims about the President's inauguration crowd on the basis that he was referring to "alternative facts".
Few people really expected the new US administration to be quite so disregarding of accepted norms as it has been – both in terms of its approach to policymaking and diplomacy, and in relation to its attitude towards the media and the truth. Mr Trump and his advisers spend a great deal of time calling out "fake news" but show little obvious concern for facts when it comes to their own pronouncements. For journalists, the imperative to get things right should never be anything less than their first priority – and that is no truer than now. As for President Trump, facts may be less than sacred. All the media can do – in the US, the UK and elsewhere – is continue to fill the gaps in his knowledge.
Join our new commenting forum
Join thought-provoking conversations, follow other Independent readers and see their replies