We cannot become immune to the atrocities of Isis
The rise of lone wolves acting in the name of the 'caliphate' means the battlefield in the fight against extreme Islamism is inside every country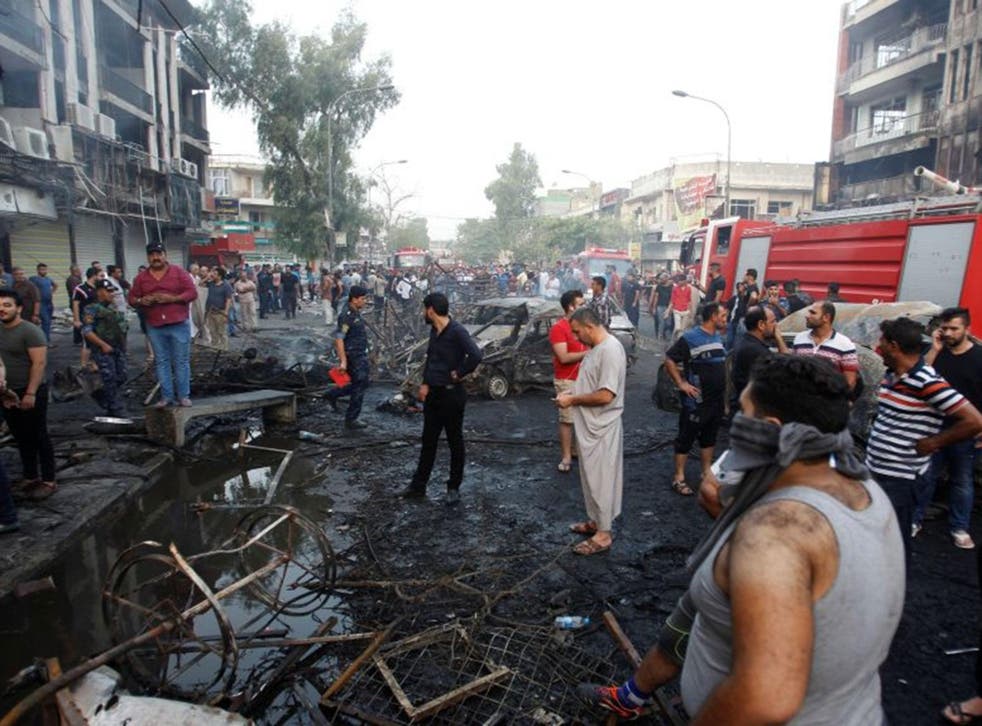 The terrorist attacks in Dhaka and Baghdad, which followed hard on the heels of the atrocity at Istanbul's airport, are a reminder that we must not become immune to the atrocities of Isis just because they are becoming more frequent and predictable in style.
It is to be welcomed that Isis and its affiliates are losing ground in its battles in Iraq, Libya, Afghanistan, Yemen and Egypt. But there was always likely to be a chilling downside.
Being under military pressure means that Isis feels it needs show its supporters, as well as its enemies, that is still in business and can capture headlines around the world. It was no coincidence that it struck in Baghdad only a week after a highly symbolic defeat at the hands of Iraqi forces in Fallujah, less than an hour's drive away. To make matters even worse, Isis is also involved in a gruesome battle for supremacy with al-Qaeda.
Isis will not be defeated by military means alone. The battlefield is inside every country. The rise of "lone wolves" acting in the name of Isis, without any direct indoctrination or training, means this is just as important a part of the narrative in the new world order as the economics of a Europe after Brexit.
Register for free to continue reading
Registration is a free and easy way to support our truly independent journalism
By registering, you will also enjoy limited access to Premium articles, exclusive newsletters, commenting, and virtual events with our leading journalists
Already have an account? sign in
Join our new commenting forum
Join thought-provoking conversations, follow other Independent readers and see their replies