We should be cautious of Hinkley Point – and relying on other powers to keep our lights on
The argument the Government relies on for the UK having an independent nuclear deterrent – that the world is an uncertain place and we cannot know what threats will emerge in decades to come – applies equally well to this civil nuclear project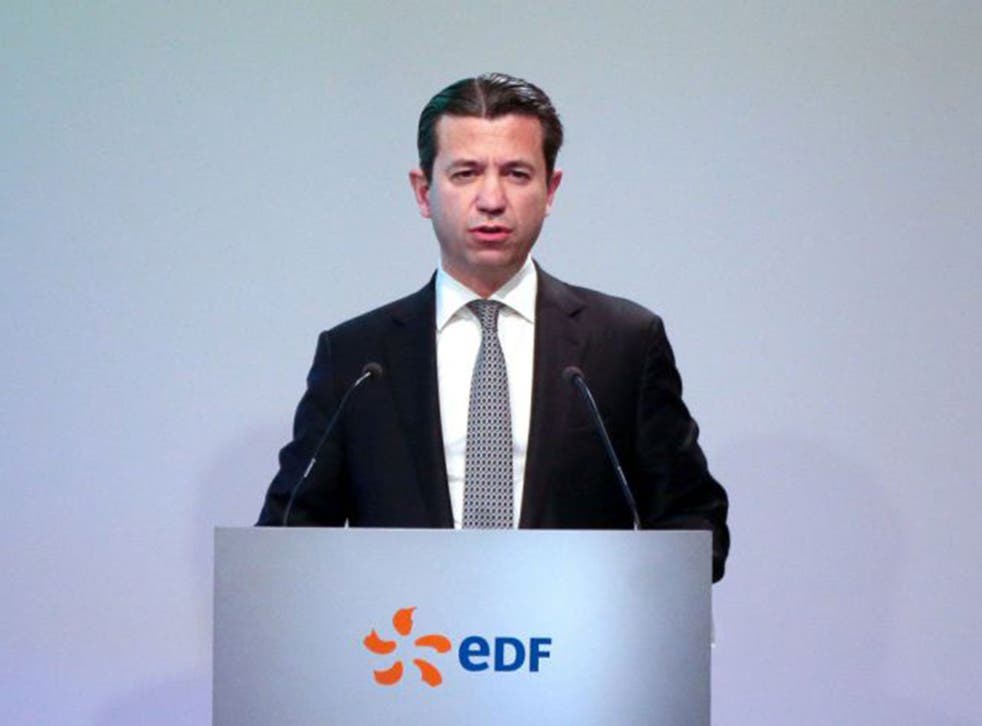 You don't have to be a Sinophobe, or indeed a Francophobe, to wonder whether the Hinkley Point nuclear power project is entirely in the British national interest. The new prime minister wants a fresh look at it, and that is entirely wise. This is a commitment that will still be operating when babies born now will be approaching their retirement. It makes assumptions that may look realistic in today's world, but not tomorrow's.
China's general outlook on the world is peaceful and friendly: but it is certainly jealous of its special position as an east Asian superpower, and the extravagant territorial claims it makes in the South China Sea are a direct challenge to her neighbours, and their ally, the United States. China also has an ambivalent relationship with the semi-sane regime in North Korea. As an international partner, China has few, if any, direct quarrels with Britain, even over Hong Kong, but its emergence as a military as well as industrial force means that we should be cautious about the extent of our co-operation. A half a century is a long way to look ahead, and Theresa May is right to want to assess thoroughly whether British security interests could be, one day, compromised by the Hinkley deal, and the other nuclear projects that have been suggested may follow it.
Against that is our need to maintain close cooperation with the second largest economy in the world. It could be that we could go ahead in partnership with the Chinese, but raise more of the money by issuing UK bonds, for example; or require more of the technical expertise to be based in Britain.
Theresa May would also be well advised to look at the economics of nuclear power, and whether such a huge and expensive project with a guaranteed price double the current rates is really the best way to spend £18bn.
If the voting on the French EDF company board is anything to go by, this is one deal that could be bad for the British and the French parties. The price of the electricity to the UK consumer and business could be too high, and yet also not high enough to generate much, if any, profit for EDF. Such are the vagaries of the economics of nuclear power, and that is leaving aside safety and environmental concerns in an age of terror.
Ironically, perhaps, the argument the Government relies on for the UK having an independent nuclear deterrent – that the world is an uncertain place and we cannot know what threats will emerge in decades to come – applies equally well to this civil nuclear project. We cannot know how our relations with China will evolve. We cannot know where energy prices will go, how renewables technology will evolve or much else. The chances are that UK-Chinese relations will be overwhelmingly warm and positive, but we would be wise not to be over-reliant on anyone to keep our lights on.
Register for free to continue reading
Registration is a free and easy way to support our truly independent journalism
By registering, you will also enjoy limited access to Premium articles, exclusive newsletters, commenting, and virtual events with our leading journalists
Already have an account? sign in
Register for free to continue reading
Registration is a free and easy way to support our truly independent journalism
By registering, you will also enjoy limited access to Premium articles, exclusive newsletters, commenting, and virtual events with our leading journalists
Already have an account? sign in
Join our new commenting forum
Join thought-provoking conversations, follow other Independent readers and see their replies