Will the departure of President Zuma change anything in South Africa?
The ANC, which has held a near monopoly on political power since the end of apartheid a quarter of century ago, is divided and in poor shape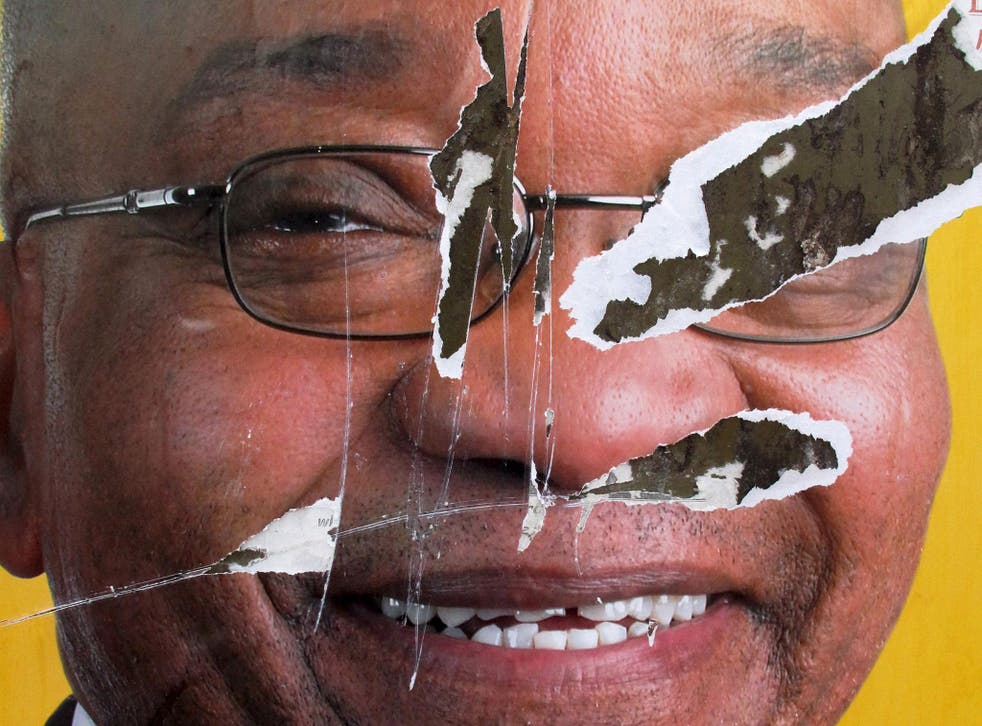 Given that president Jacob Zuma of South Africa has already promised to step down in the next three to six months, and his term of office ends in a little over a year in any case, it is a first difficult to see why the new ANC leadership is so keen to see the back of him immediately.
That, after all, is why the ANC's National Executive has passed a unanimous vote of "recall" and virtually demanded his resignation with immediate effect. He is proving resistant to them, which leaves a vote of no confidence by the South African parliament as the next stage in his fall from power.
Sooner or later – and most likely sooner – Mr Zuma will become an ex-president, and, very probably, face charges for aspects of his conduct in office.
But why the rush? It is simply that the new ANC leader and president-designate, Cyril Ramaphosa does not trust him. Mr Zuma, like President Thabo Mbeki before him, seems to have grown too attached to the trappings of presidential life, and acquired some very rich and influential friends and tastes.
The Supreme Court of Appeal of South Africa – in a still-independent judiciary – has ruled that he must face 18 counts of corruption, fraud, racketeering and money-laundering relating to a 1999 arms deal. There are various other allegations made against him. Mr Zuma may be playing for time and some degree of pardon or immunity from prosecution for these misdeeds.
World news in pictures

Show all 50
So Mr Ramaphosa and the faction that support shim in the ANC – where he only narrowly won the contest of the leadership – fear that Mr Zuma may find some ruse to maintain himself in power and arrange for his own immunity or otherwise enrich s himself and pervert the course of justice. It is a real danger.
Mr Ramaphosa has been called the "nearly man" of South African politics, with successive tilts at the leadership of his party and nation being frustrated. Already deputy president, Mr Ramaphosa is too close to the summit now to give up, and he is rightly taking the opportunity of maximum leverage to jemmy Mr Zuma out of Mahlamba Ndlopfu as soon as he can. Mr Zuma should have realised that the game is up by now, and that his best hope is to go with dignity and that the new presidency will take an indulgent view of his vices.
It is a poor example to set, however, to allow Mr Zuma to make off with any possible gains from alleged corruption, though the alternatives are equally unpromising. The ANC, which has held a near monopoly on political power since the end of apartheid a quarter of century ago, is divided and in poor shape. It is divided, it has proved unable to deliver the economic potential of South Africa and its people, and it is prey to the emergence of more radical, even violent factions.
Mr Zuma enjoys a still solid base in the countryside and his native province of KwaZulu-Natal, and any perceived humiliation of him would be poorly received. Violence, on some scale, could not be ruled out.
So what is really at stake here is less the dignity of Mr Zuma but whether Mr Ramaphosa will inherit a nation and a political party capable of getting South Africa's economy moving and producing the wealth that will alleviate poverty and widen opportunities.
Since Nelson Mandela left office the ANC has had a mixed record in doing so. It quickly needs to show some energy and initiative before the next national elections in the summer of 2019. If it can also make Mr Zuma justify his actions then so much the better, but that is not the most important factor. The nation, the most powerful economy on the continent, needs a boost to its confidence, and soon. That is the best reason for Mr Ramaphosa to be in a hurry.
Join our new commenting forum
Join thought-provoking conversations, follow other Independent readers and see their replies