The football faded into the background on a historic, horrible night in Sofia
The football action became largely irrelevant, a sense that was only deepened by the feeling of unreality around the game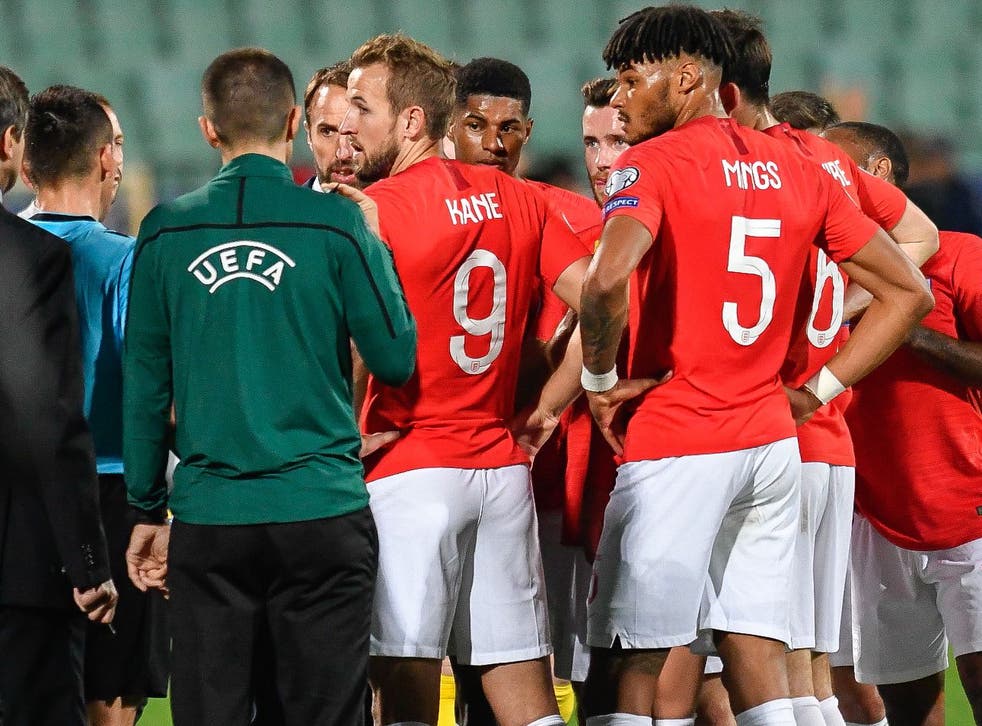 Monday in Sofia was one of those grim nights when a football journalist stops reporting on the sport and is instead writing about a live story, with far deeper societal dimensions. A different approach, for what was an unprecedented set of events.
At around 10.12pm Bulgarian time, after England debutant Tyrone Mings had reported racist chanting to his captain Harry Kane, Uefa's new three-step protocol for dealing with racist abuse was enacted for the first time. This ensured it was a landmark night, with some encouragement, if also a highly depressing one.
For the first time in history it gave agency to the players in such a situation, and a choice. They decided to forego the option to walk off the pitch and have the game abandoned, and decided to play on.
Join our new commenting forum
Join thought-provoking conversations, follow other Independent readers and see their replies